Enschede, The Netherlands – May 20, 2021– Xsens, the manufacturer of motion tracking modules, today announced two new products in its technologically advanced MTi™ 600-series, extending the customer's choice of rugged products with and without an integrated satellite positioning receiver.
Xsens is adding a new GNSS/Inertial Navigation System (INS) module, the MTi-670G, and a rugged Attitude and Heading Reference System (AHRS), the MTi-630R to the MTi 600-series. The complete MTi 600-series line-up now offers a flexible and diverse choice of products which is capable of meeting a broad range of application requirements at competitive prices. The rugged products added to MTi 600-series are particularly well suited to use in harsh environments in maritime, mining, agricultural and many other applications.
Boele de Bie, Xsens' CEO, said: 'The latest members of the MTi 600-series are the fruit of Xsens' continued investment in product development and new technology, ensuring that we provide the combination of performance, features and value that our customers demand across the range of markets we serve, from high-volume mainstream electronics to highly specialized product designs including RTK.'
Rugged enclosure withstands harsh environments
The MTi-670G and MTi-630R are housed in an IP68-rated aluminum enclosure which measures 40.9mm x 56.5mm x 36.8mm, and is high vibration- and shock-proof. Both modules feature standard CAN and RS232 interfaces and an output data rate of up to 400Hz.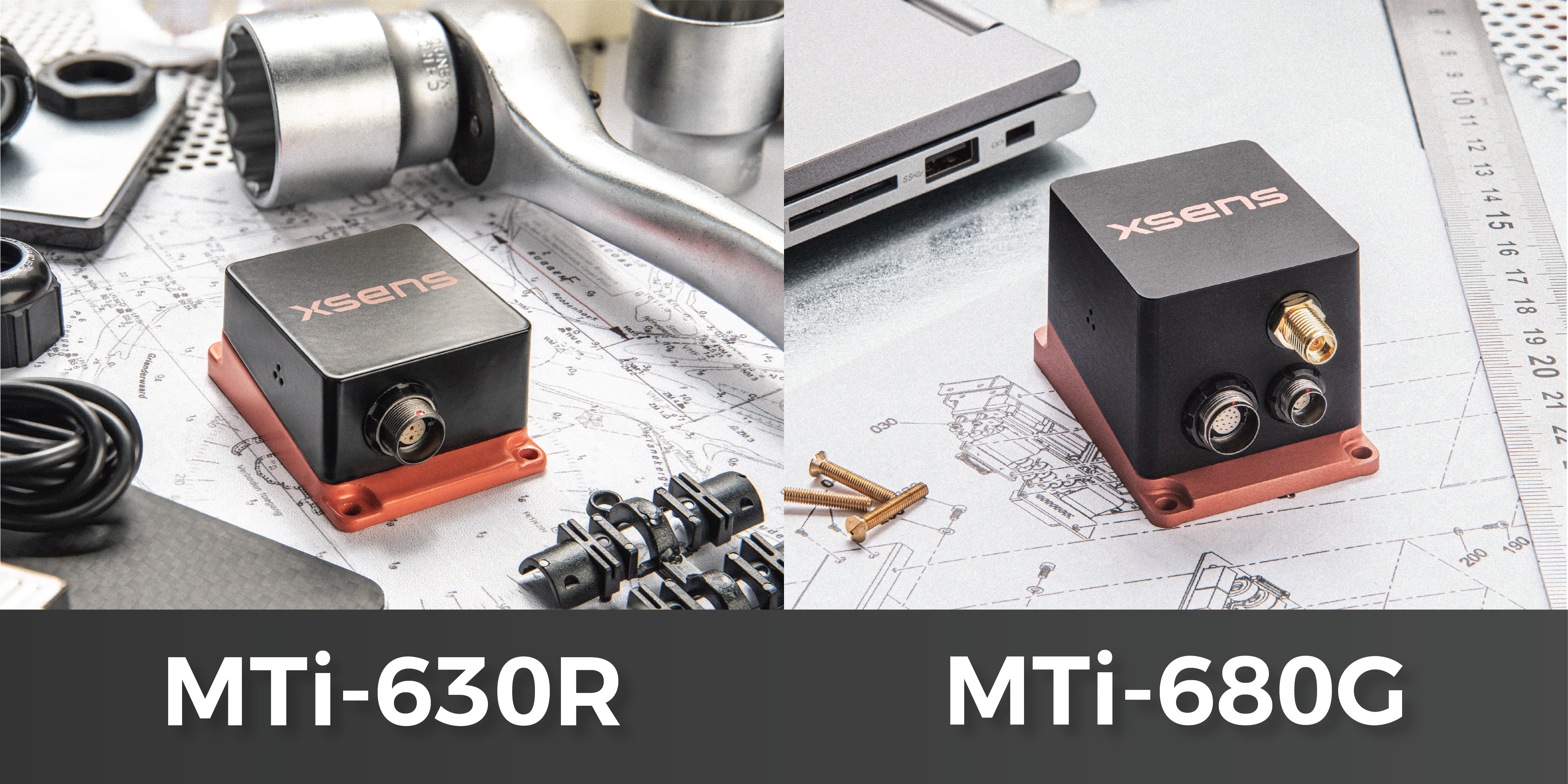 The new MTi-670G GNSS/INS module includes a high-performance u-blox ZED F9 GNSS receiver. Sophisticated sensor fusion firmware in the module combines the receiver's inputs with integrated 3D attitude (tilt, inclination) and heading measurements to provide absolute positioning accuracy of better than ±1m. The sensor is easy to integrate into system designs thanks to its support for Xbus and standard NMEA and CAN protocols, and the provision of Xsens' popular MT Software Suite for developers. The suite includes the MT Manager GUI for Windows® or Linux® operating systems and a useful Magnetic Field Mapper function.
The MTi-630R AHRS is a ruggedized version of the successful MTi-630 AHRS. It offers the same high performance, including roll/pitch measurement accuracy of ±0.2°, and heading accuracy of ±1°. Like the MTi-670G, the MTi-630R is easy to integrate into end product designs thanks to the MT Software Suite, which also includes drivers for the LabVIEW, ROS and GO development languages.
Like all MTi 600-series products, the new modules also offer numerous differentiating features:
Precise factory calibration of MTI
High immunity to magnetic interference
Adaptive firmware operation to optimize performance in various types of applications
Out-of-the-box operation with Xsens' popular MTi development (DK) or starter kits (SK)
The MTi-670G and MTi-630R are available for sampling now. Ruggedized versions of the MTi-610 Inertial Measurement Unit (IMU) and MTi-620 Vertical Reference Unit (VRU), the MTi-610R and MTi-620R, are available on request.
For sample requests, product specifications or more technical information, go to the MTi-630R and MTi-670G product page.
---
Xsens is the leading innovator in 3D motion-sensing technology and products. Its sensor fusion technologies enable a seamless interaction between the physical and the digital world in applications such as industrial control and stabilization, health, sports and 3D character animation. Clients and partners include Electronic Arts, NBC Universal, Daimler, Autodesk, ABB, Siemens and various other leading institutes and companies throughout the world.
Xsens has offices in Enschede, Los Angeles, Shanghai, Hong Kong and Bangalore. Please contact us on the web at https://www.xsens.com.
Xsens is a registered trademark of Xsens Technologies B.V. and/or its parent, subsidiaries and/or affiliates in the Netherlands, the USA and/or other countries.
Linux® is the registered trademark of Linus Torvalds in the USA and other countries.
Press Contacts:
Remco Sikkema, + 31 88 9736700, Remco.sikkema@xsens.com
Rhianna Ogle, TKO Marketing Consultants
Tel: + 44 7866 997774 Email: rhianna@tko.co.uk