Amidst the lows of 2020, rapper, actress and TV personality, Cardi B, brought joy to people's screens with her new mini reality series Cardi Tries. Premiering in December 2020 on Facebook's Messenger platform, the soul of Cardi Tries is about adventure and curiosity, each episode exploring new and unconventional activities she has never experienced before. One such experience was creating a video game with our Xsens MVN Animate suit.
We sat down with Xsens enthusiast and Actor Capture Technical Director, James Martin, who steered the creation and execution of the motion capture oriented episode.
You can watch the full episode of Cardi Tries here:
Martin shares, "After landing on the episode's theme, producer Brendan Carter brought Actor Capture in to provide insight on real-time personification and motion capture. The collective conclusion was that Xsens was the most fitting solution, offering the top-shelf inertia-based technology with untethered performance we were looking for."
The project
Already achieving a viewership of over 2.4 Mil in just under a month, the Gaming instalment of Cardi Tries invites viewers along the motion capture process – the rapper and her husband, Offset, are filmed entering the studio, trying on the suits and creating the movement data for their video game characters.
After allowing Cardi and Offset to navigate the space and get creative with their movement, the Action Capture team got to work calibrating the body bands and making the avatar production – controlling the environment, getting solid calibration and ensuring no hiding signal.
"The best thing about this solution is that there's no concern around the extent of the performer or talent's knowledge. You simply hand them the suit to wear and a zipper to navigate with. In the end you're doing everybody a favor: yourself, the production crew, the bottom line and the budget."
In their studio experience, Cardi and Offset naturally made use of spatial factors, producing positional data that producers utilized to create better input chemistry in the final rigging.
Collecting the data, the Actor Capture team of game developers and designers went on to develop two video games. One, a normal combat style called Cardi B Combat, and the other, a third person open world, Cardi B Quest.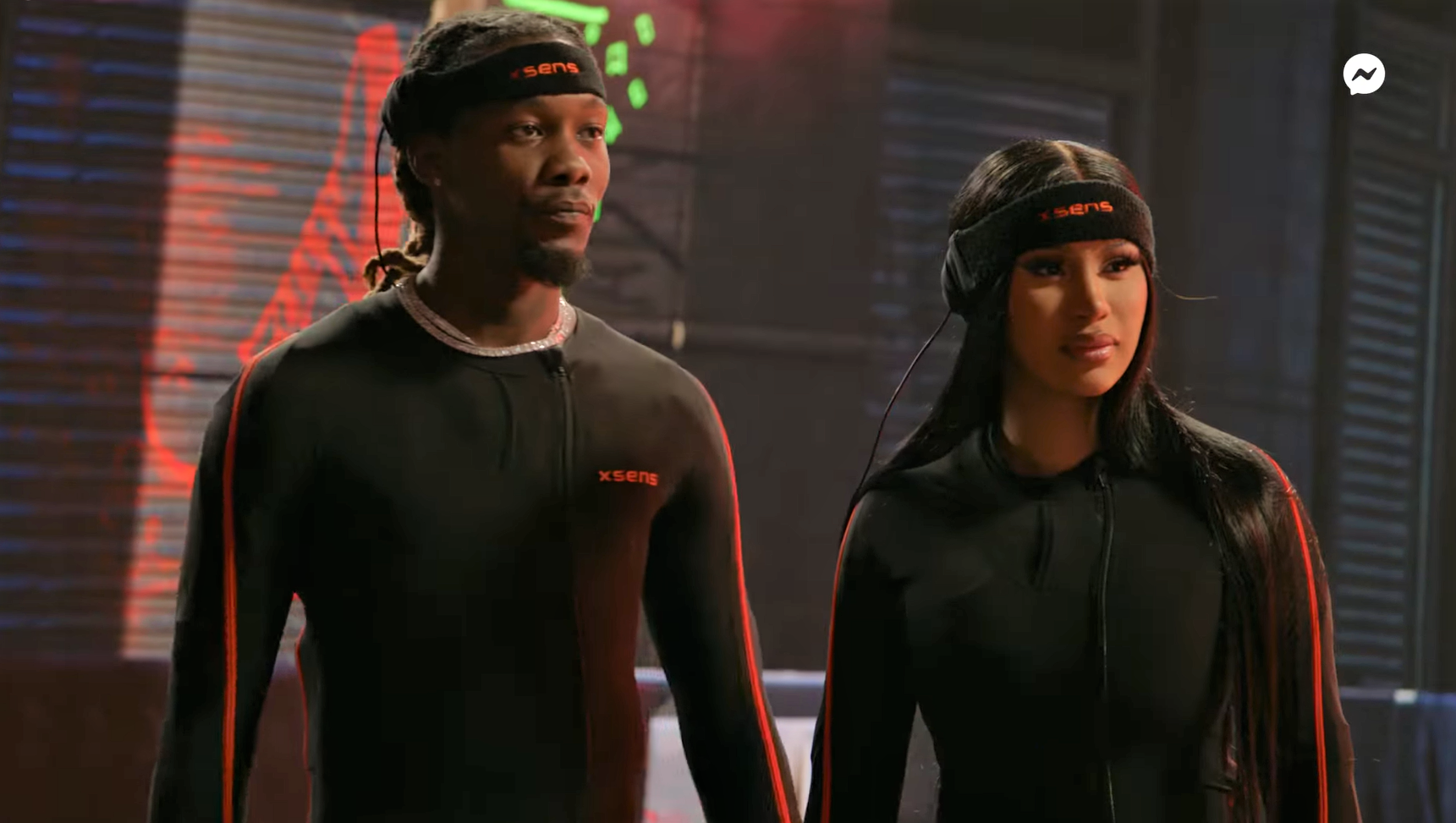 History with Xsens
Martin and the team were familiar, and therefore confident, with the capacity of the technology having previously used Xsens in the summer prior for Suicide Squad 2's pre-production. They attached a power user of Xsens tools in a proxy-virtual production and wrangling all the early motion capture for James Gunn.
James shares, "We broke several records with the Xsens tools during Suicide Squad 2's pre-production, and set industry standards with high-dynamic range performance. We knew that for what Cardi wanted to pull off in a few hours it would be handled very well with Xsens – the data was in good hands."
Occupied as a professor at Georgia State University alongside directing, James spends a lot of his time enhancing and leveraging new and innovative technologies that are disrupting the industry in this department. First encountering Xsens MTw Awinda in 2016 for a political satire project, James was taken with its ability to keep up with their motion capture and performance timing criteria.
"Time and time again, Xsens has proven to be the AAA solution, or the highest level of data quality akin to any of the optical systems you might come across. We live and die by the data and from day one Xsens has been the frontrunner and leader in that race."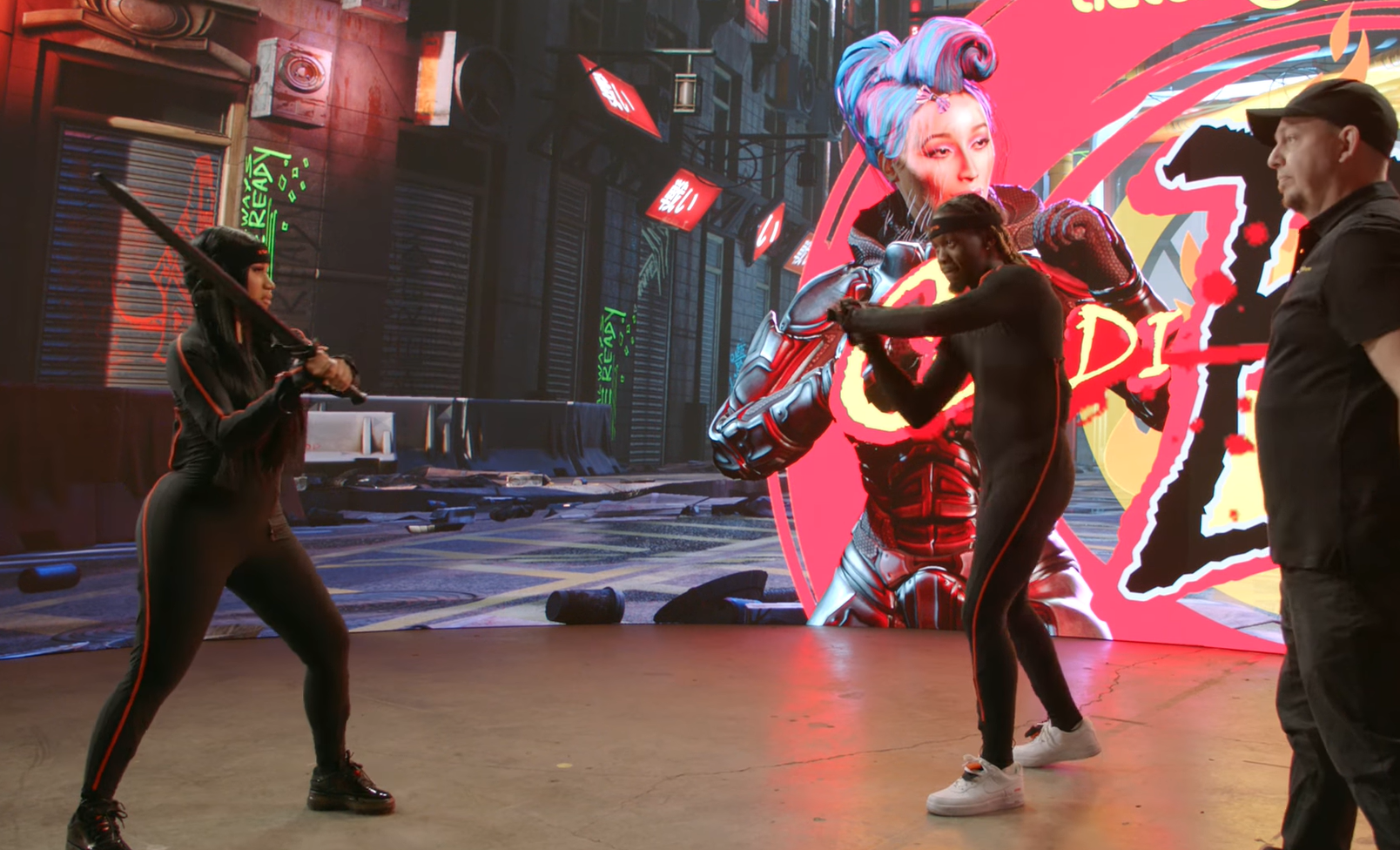 Character design
Cardi and Offset are offered a selection of premade avatars at the beginning of the video showing the team at Actor Capture had put together custom character rigs. With a primary focus on real-time animation, the team mainly turn to Character Creator for their character solutions, offering them considerable versatility for all things motion capture.
"If we integrate Character Creator with tools like Marvelous Designer, we are able to design virtual clothing. All the character design aspects, facial hair, accessories, virtual clothing and so on, Character Creator provides a solid crossroads to meet our character needs. We turn to the tool for a variety of ethnicities, too. With an armoury of solutions – Xsens, Character Creator, our artists – we are confident in providing artistic digital humans that creatively capture life and its various layers and textures."
Find out more about Actor Capture on their website.
Xsens MVN Animate
Actor Capture used Xsens MVN Animate as their solution. It enables you to mocap anywhere, at anytime. Want to know what we can do for you? Get in touch!
Xsens Motion Capture Data Files
Are you actively looking for a motion capture system and want to compare data? Download Xsens motion capture data files to convince you about the quality of our data.