MotionCloud enables a refreshed pricing model offering studios of all sizes access to Xsens' motion capture solution.
Enschede, Netherlands, April 1st, 2021 – Xsens, the leading innovator in inertial motion tracking technology for 3D character animation, sports, health, and ergonomics, has launched its state-of-the-art MotionCloud platform and revamped price model. The new service connects the Xsens user-base with cloud computing, offering rapid cloud-based processing capabilities and automatic Xsens MVN reporting. Enabled by the MotionCloud platform, Xsens has announced a newly accessible price model, providing studios and research facilities of all sizes access to the world's most precise inertial motion capture solution.
MotionCloud enables global connectivity
MVN users can now run motion capture projects in multiple locations simultaneously around the world. For example, a creative studio shooting mocap sessions in London can process its data at high speeds using MotionCloud, before sharing that same data with animators in LA to drive the movements of realistic, CG characters. Remote production has never been easier.
Xsens users are no longer limited by on-premises hardware – MotionCloud offers incredibly fast data analysis at speeds far beyond the capabilities of any individual computer. For researchers studying the biomechanics of athletes, the MotionCloud platform provides enhanced processing capabilities and improved collaboration. Connecting to the cloud transforms the capabilities of studios and research facilities everywhere.
No barrier to entry with new pricing model
By tapping into cloud connectivity, Xsens has introduced a new pricing model that slashes the barrier to entry for indie studios. With separate tier systems for Xsens' hardware, software, and MotionCloud, users can customize their overall package and tailor it to their own individual requirements. For example, users could increase their MotionCloud processing capabilities while opting for the new mid-priced versions of MVN software and hardware in the same customized package. Access to basic MotionCloud services is completely free with increased processing and features available on a subscription basis.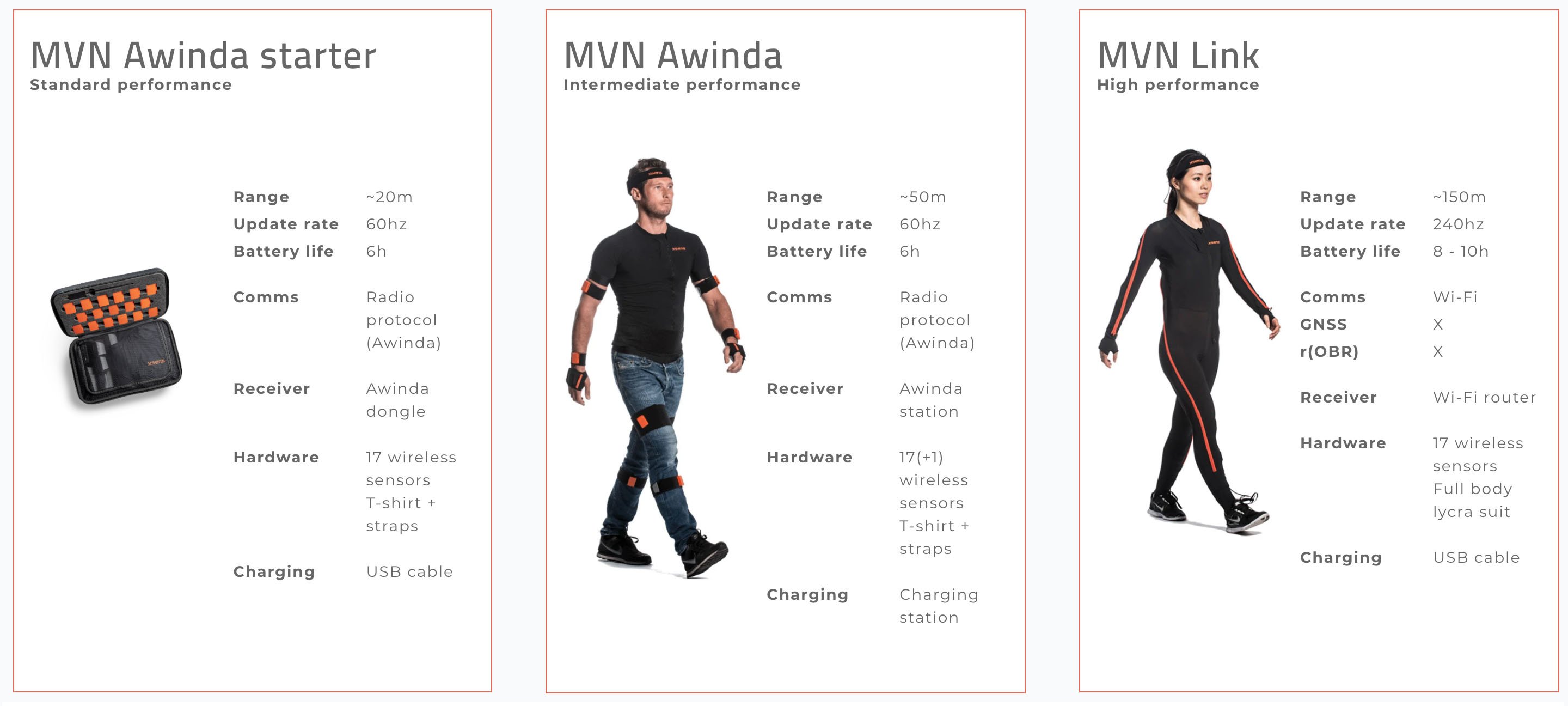 Instead of locking out indie studios or facilities with a flat rate for all services, affordable bundles are now available with variations in hardware and software access. Smaller projects no longer need to opt for cheaper and less-precise alternatives, and can instead customize the most ideal and affordable Xsens package. Additionally, for world-leading studios and researchers already using the full extent of Xsens' technology, MotionCloud offers enhanced connectivity and processing power far beyond anything previously available. Xsens is also on-hand to assist in finding the most ideal package for each user.
Rob Löring, Business Director 3D Body Motion from Xsens says, "This is not a generic cloud solution for data storage, it's a state-of-the-art, innovative, and specialist platform, designed for creatives and researchers seeking the most accurate, comprehensive and easy-to-use, motion capture data and reporting. MotionCloud enables complete control and freedom to MVN users. We've made the offering incredibly flexible. The cloud has allowed us to open up prices to Indie and small studios or research facilities that can now affordably use our world-class mocap solution. We want our service to cater for the entire market, enhancing the world's biggest studios while providing access to users with fewer resources available."
Head to Xsens' website to discover more about MotionCloud and the new pricing model today.
About Xsens
Xsens is the leading innovator in 3D motion tracking technology and products. Our sensor fusion technologies enable a seamless interaction between the physical and the digital world in consumer electronics devices and professional applications such as Motion Capture, Motion Analysis, healthcare, sports and industrial applications. Clients and partners include Electronic Arts, NBC Universal, Daimler, Autodesk, ABB, Siemens and various other leading institutes and companies throughout the world.
Xsens has offices in Enschede, Los Angeles, Shanghai, Hong Kong and Bangalore. Please contact us online at https://www.xsens.com.