The all-new Xsens MTi 600-series has won an XCELLENCE Award at the Xponential exhibition in Chicago, US.
The MTi 600-series beat a pool of high-quality products to win first prize in the 'Vision/Camera Systems and Components' category.
The Xsens team at Xponential took to the podium to receive its trophy at the high-profile awards ceremony, hosted by the Association for Unmanned Vehicles Systems International (AUVSI). After the ceremony, Xsens hosted a launch party for the MTi 600-series at its booth 2627 on the Xponential show floor.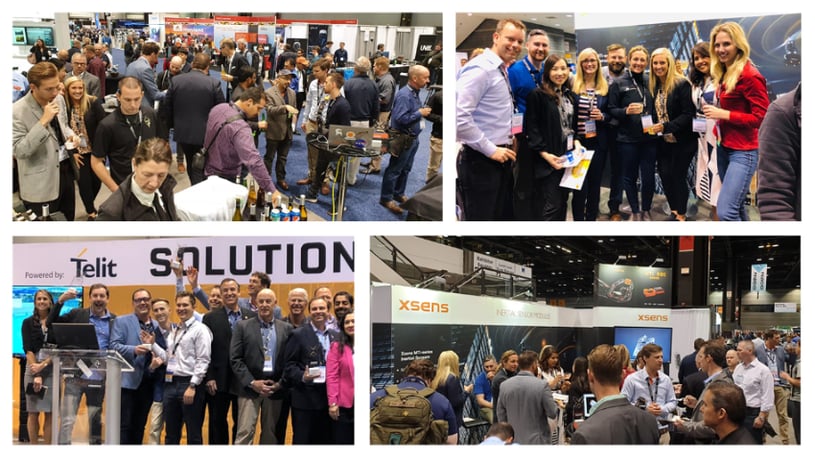 'Winning first place in the XCELLENCE awards shows the huge value that we are bringing to the unmanned vehicle sector with the innovative MTi 600-series. This all-new product promises to disrupt the market for motion sensor modules and reset system integrators' assumptions about the price to pay for industrial-grade performance," said Meindert Zeeuw, Business Manager Inertial Sensor Modules at Xsens.
"The rapid growth of the unmanned systems industry is reshaping our future by expanding business markets, providing consumers with innovative solutions and even saving lives," said Brian Wynne, president and CEO of AUVSI. "The XCELLENCE awards recognize companies and individuals who are achieving remarkable results with unmanned systems technology to benefit our communities."
Read more about the Xsens MTi 600-series