We're excited to be providing our world-class inertial motion capture suits to CAVE Academy for its pro-courses in VFX, animation, and video game production.
CAVE Academy is a UK-based training company in the creative industries. Both aspiring creatives and established professionals can take their skills to the next level using CAVE Academy's range of courses that emulate real-life production pipelines. The company has run courses at some of the world's biggest creative studios, including Framestore and Rebellion Film and TV Studios.
To educate at such a high level, CAVE Academy teams up with world-leading software and technology solutions used at an industry standard. It's great to have Xsens added to the range of sessions.
Motion capture pipeline
Xsens will fit into CAVE Academy's much larger courses on data acquisition and motion capture training, where they will use the suits from the early stages of the pipeline such as previs all the way to shot finalling for both VFX and real-time projects.
The suits are designed to be set up easily without the requirement of an extensive calibration process, making them perfect for visualization during the early stages of production. Students will learn how to complete mocap sessions with the suits and then apply the captured motion data for final animation.
CAVE Academy will also create a mocap curriculum that explains Xsens' functions in-depth. This means Xsens users will be able to improve their own knowledge and skills using our solution.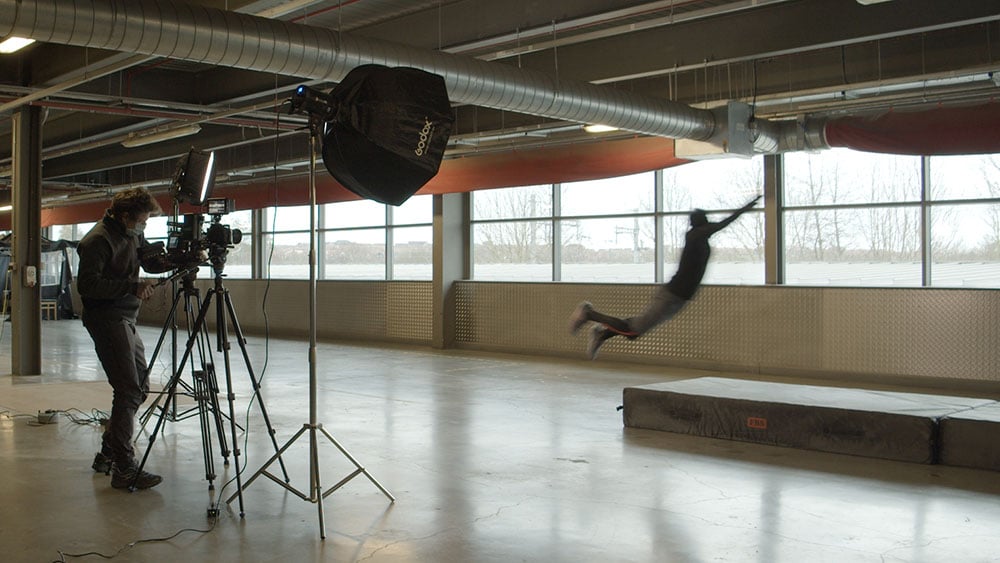 Jahirul Amin, CAVE Academy founder says: "I've used Xsens extensively for years at a number of studios. In my opinion, when you think of mocap, you associate it with Xsens. We work with the very best creative and technology companies and Xsens is the leader in motion capture."
"Our training is very production orientated – we didn't want to use a suit that was substandard. If you work on the 'big' shows, you're going to be using the very best equipment. As such, the addition of Xsens has significantly improved our ability to educate at a high-end industry standard."
Study anywhere, online
Currently, CAVE Academy's range of courses are only available online while social distancing measures are in effect. This means students and professionals can access CAVE Academy's rich body of resources from anywhere in the world. CAVE Academy's teachers and performers will carry out the Xsens motion capture sessions to supply data to the students. But in the future, Jahirul plans to get students suited up with Xsens too.
Signup and enhance your mocapping skills today.