Add finger tracking directly into Xsens MVN Animate
The Xsens Gloves by Manus have been specifically developed to work seamlessly with MVN Animate, Xsens' software for Xsens MVN motion capture. Get real-time finger data into your existing pipeline.
The gloves are immune to magnetic interference, similar to Xsens' motion capture solutions, giving you full flexibility to capture anywhere.
Finger tracking is both available for Xsens' MVN Link and MVN Awinda hardware.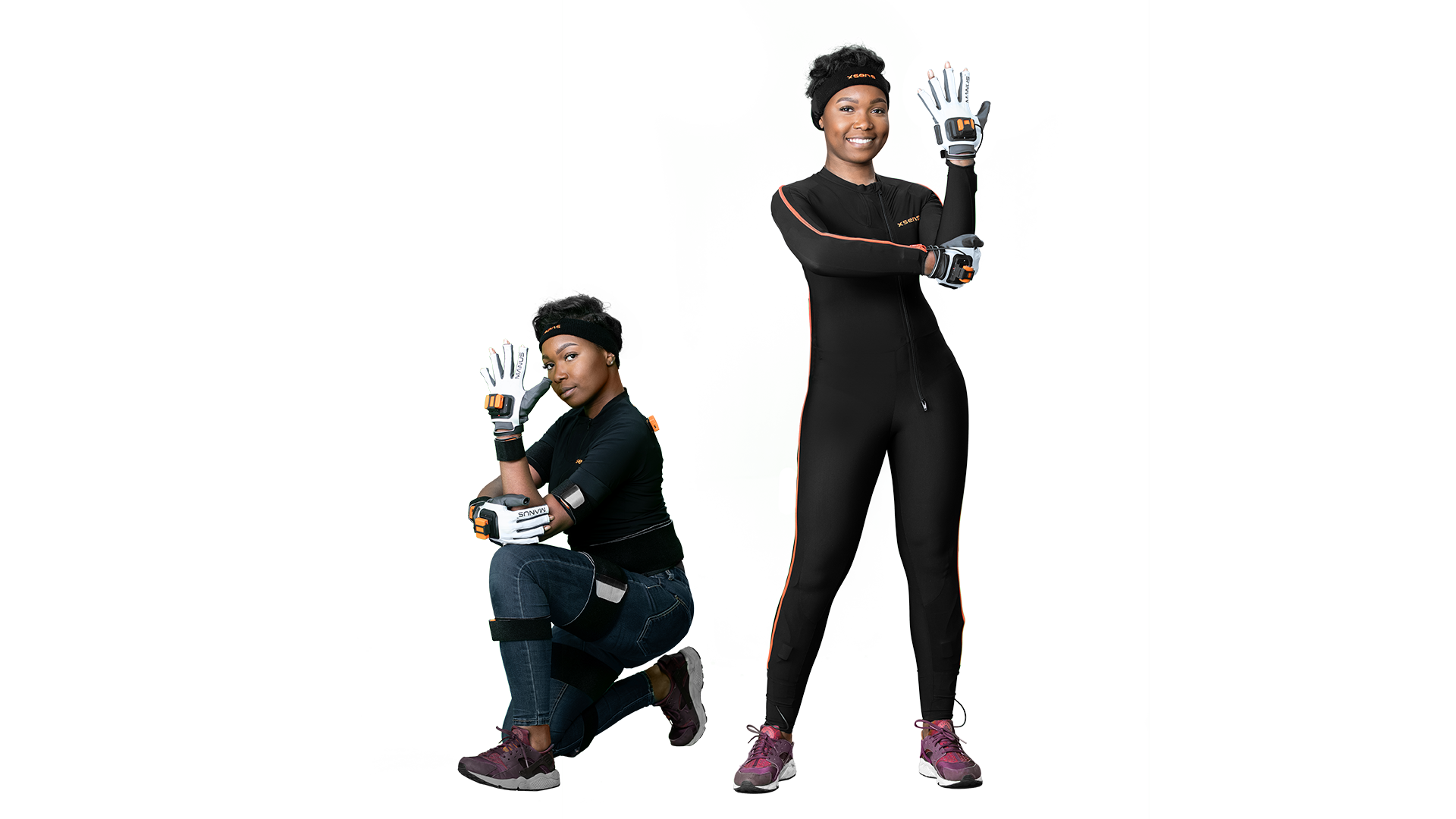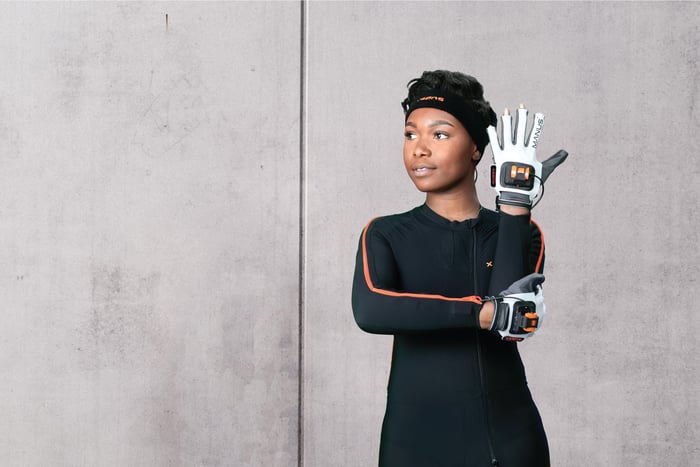 Combined hand and body motion capture solution
Xsens and Manus have been collaborating since 2016 to provide users with the best hand and full-body motion capture data.
You are able to purchase the Xsens Gloves by Manus directly from Xsens, allowing for to create a complete hand and body motion capture solution.
The Xsens Gloves by Manus cost €3,990 ($4,990) and additional textile(s) cost €250 ($299).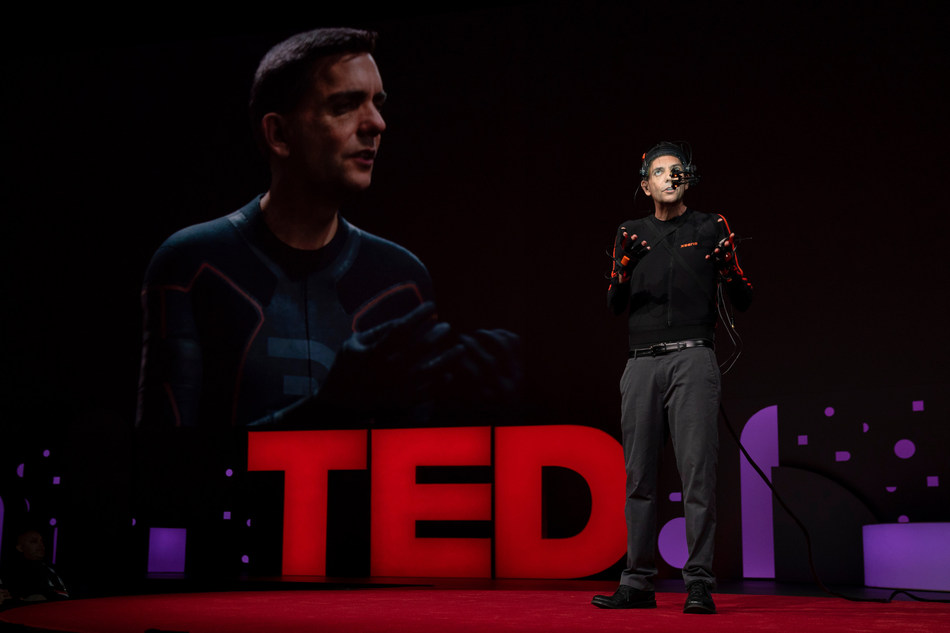 Features
The Xsens Glove by Manus has the following features:
Precise Finger Tracking
Get detailed finger spread and overstretch measurements. The flex sensors measure 3 joints per finger, 11DoF tracking of individual fingers by sensor fusion with IMU's, drift prevented with new auto-filters, and flex sensor reference points.
Interchangeable Battery
Experience up to 5 hours of uninterrupted motion capture time. The Glove also instantly reconnects after swapping the battery, eliminating recalibration downtime.
Washable Textile
Easy removal of the sensors from the glove textile to allow for washing and to keep your equipment clean.
Fast and Accurate Calibration
Complete 3 hand poses in 45 seconds for total hand calibration. It even supports simultaneous multi-user calibration so you and your team can get to work quickly and accurately


Software integrations
The Xsens Gloves by Manus are natively embedded into Xsens' MVN Animate software to deliver easy integration into your software pipeline. The finger tracking data is compatible with all major 3D software packages such as:
Unreal Engine
Unity 3D
Autodesk (3DS Max, Maya, MotionBuilder)
Houdini
Cinema 4D
And more
The Xsens Gloves by Manus is compatible with all Xsens MVN plug-ins and integrations into third-party software.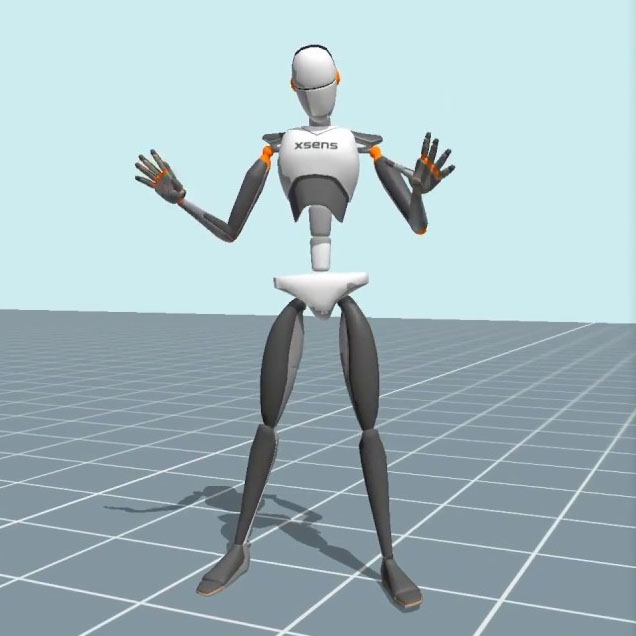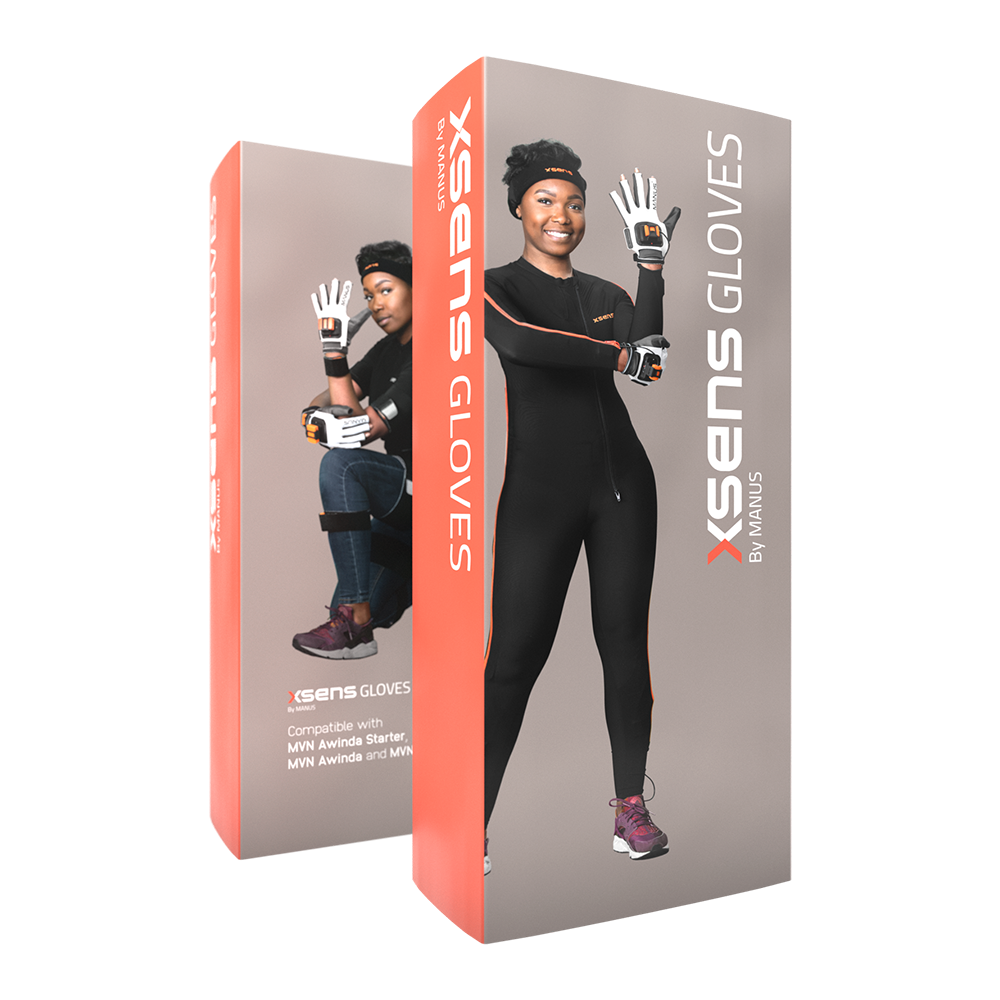 | | |
| --- | --- |
| Xsens Gloves by Manus | Specifications |
| Signal latency | |
| Sensor sample rate | |
| Battery duration | |
| Charging | |
| Weight | |
| Wired Communication | |
| Wireless Communication | Proprietary HP 2.4 GHz protocol (certified) |
| Finger sensor type | 5x 2DoF Flexible sensors and 6x 9DoF IMU's |
| Finger flexible sensor repeatability | |
| Orientation sensor accuracy | |
| Textile information | Washable, high gauge, antibacterial, sports polyester |
Xsens Gloves by Manus Customer Cases
I have a question
Xsens MVN Animate is a full-body motion capture system that integrates directly into your pipeline. It enables you to mocap anywhere and everywhere, in any situation.
By adding the Xsens Gloves by Manus, you can have full-body performance capture including finger tracking.
If you have any questions about the integration of Xsens Gloves by Manus with Xsens motion capture, feel free to reach out to us.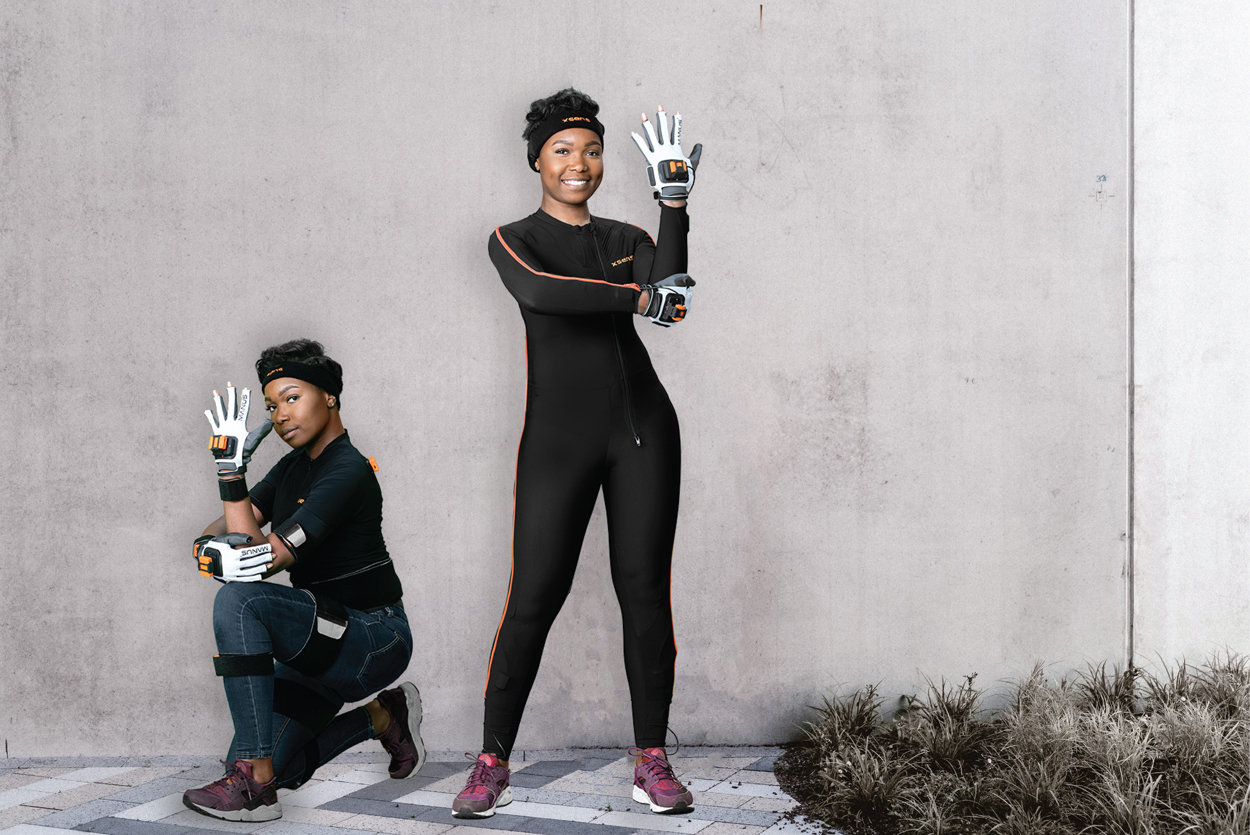 Downloads & Documentation