Lab quality data in any field conditions
Xsens MVN ensures real-time, reliable and accurate human motion analysis. Collect accurate data on the full range of human motion, in any setting, with our motion capture system. Whether it's human motion analytics, ergonomics, biomechanics, sports science or rehabilitation, the rugged design and proven Xsens biomechanical model and sensor fusion algorithm deliver dependable and repeatable results. Xsens' tiny motion trackers are able to capture the smallest twitches to high dynamic movements on-body ensuring full 3D motion analysis.
It can be used anywhere, with quick set-up and no calibration, offering stability and precision whenever and wherever you need it.

Ease
Use Xsens MVN everywhere and get lab-quality data in the field. The system is easily set up, calibrated, and modified, while its intuitive interface and real-time visualization features help you to focus on what is important in your work or research.

Accuracy
Experience the benefits of full magnetic immunity in all conditions. Our proven biomechanical model and sensor fusion algorithms ensure the highest quality motion analysis even in the most challenging magnetically disturbed environments.

Dependability
Xsens MVN offers validated, peer-reviewed data and features integrations with all market leading software packages, offering you the highest quality in motion capture and analysis.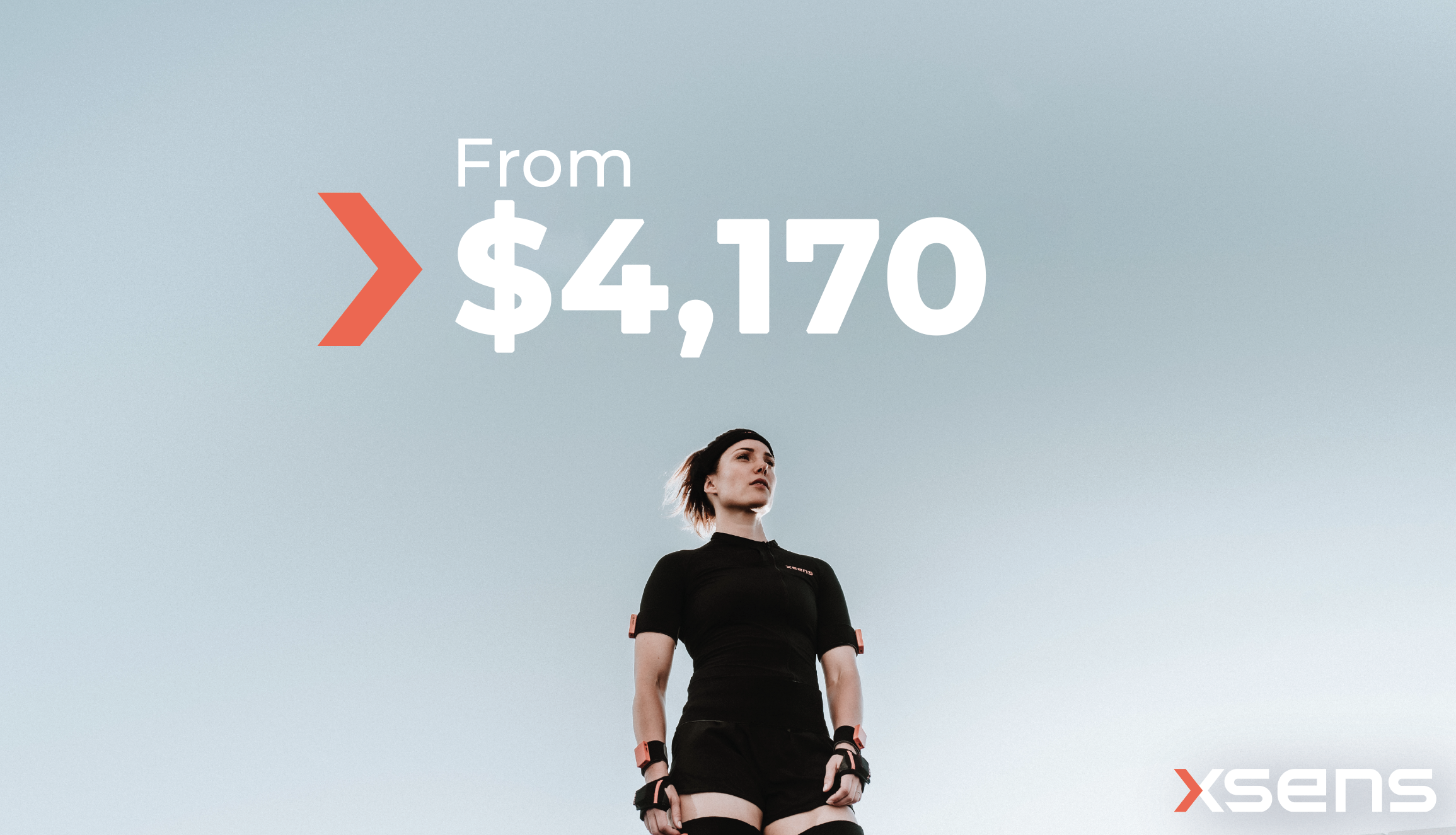 Meet Xsens Motion Capture solution
Xsens Motion Capture solution for human motion analysis includes several tiers for hardware, software and cloud processing options. You can customize and overall package and tailor it to your individual needs and requirements.
Learn about available options below or contact us and we will get in touch to support you.
The Xsens MVN product line has three hardware versions: MVN Awinda Starter, MVN Awinda, and MVN Link. They all allow quick setup and lab-quality data.
Both MVN Awinda versions use 17 wireless sensors which are fitted on the body with adjustable straps. Its portability makes MVN Awinda ideal for use in groups and education.
MVN Link operates on 17 trackers wired sensors that are fitted on the body with a Lycra suit. It ensures even more accurate data recording and allows for a further recording range. Additionally, MVN Link features full GNSS support.
All three hardware versions have their own specific features, compare them using the overview below, or check out the full comparison table.
The MVN Motion Capture system hardware range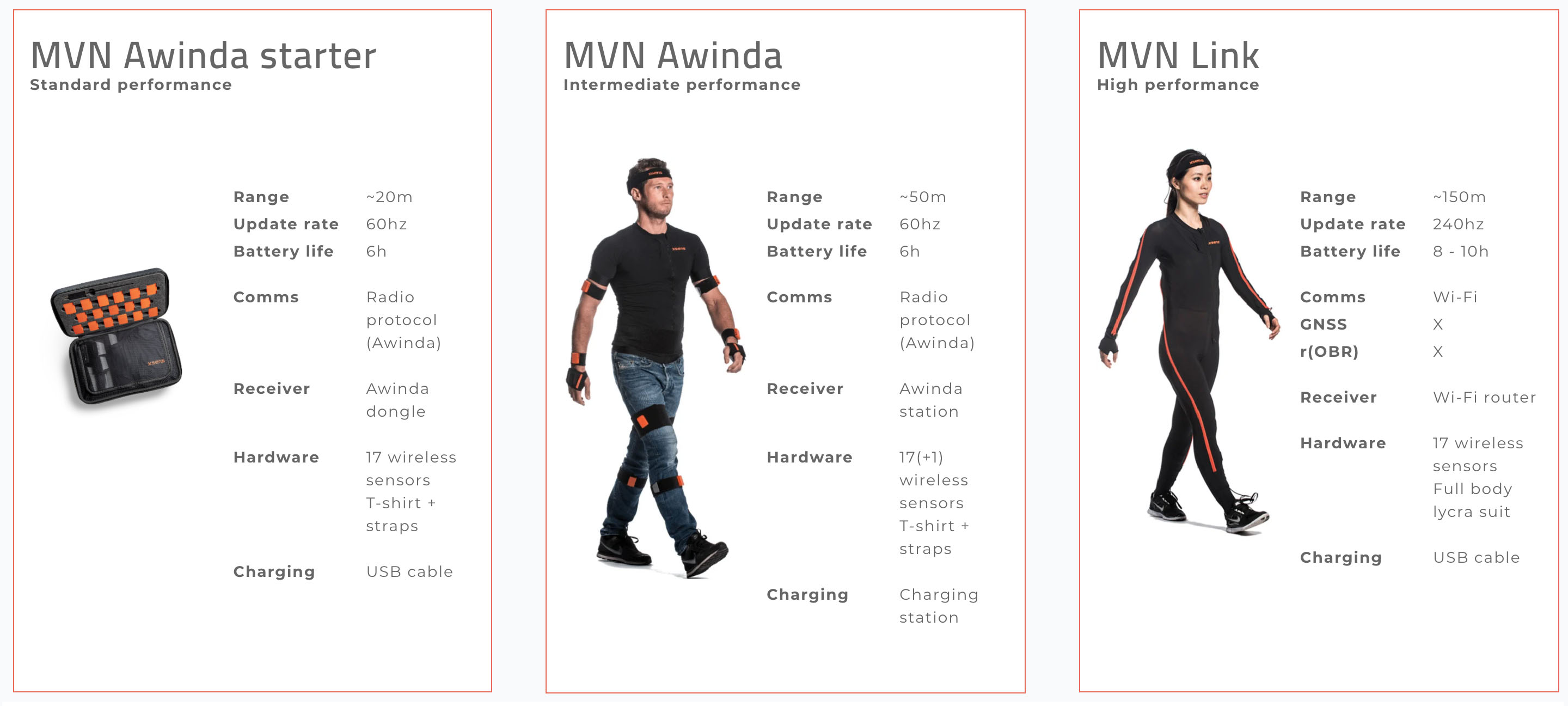 Xsens Metagloves
Combine finger and body tracking using the Xsens Metagloves by Manus.
The Xsens Metagloves by Manus is the finger-tracking solution for Xsens MVN motion capture. The Xsens Metagloves are fully integrated into Xsens' MVN software, allowing you to deliver accurate and real-time finger data into your project.
The Xsens Metagloves are compatible with all Xsens Motion Capture hardware and software.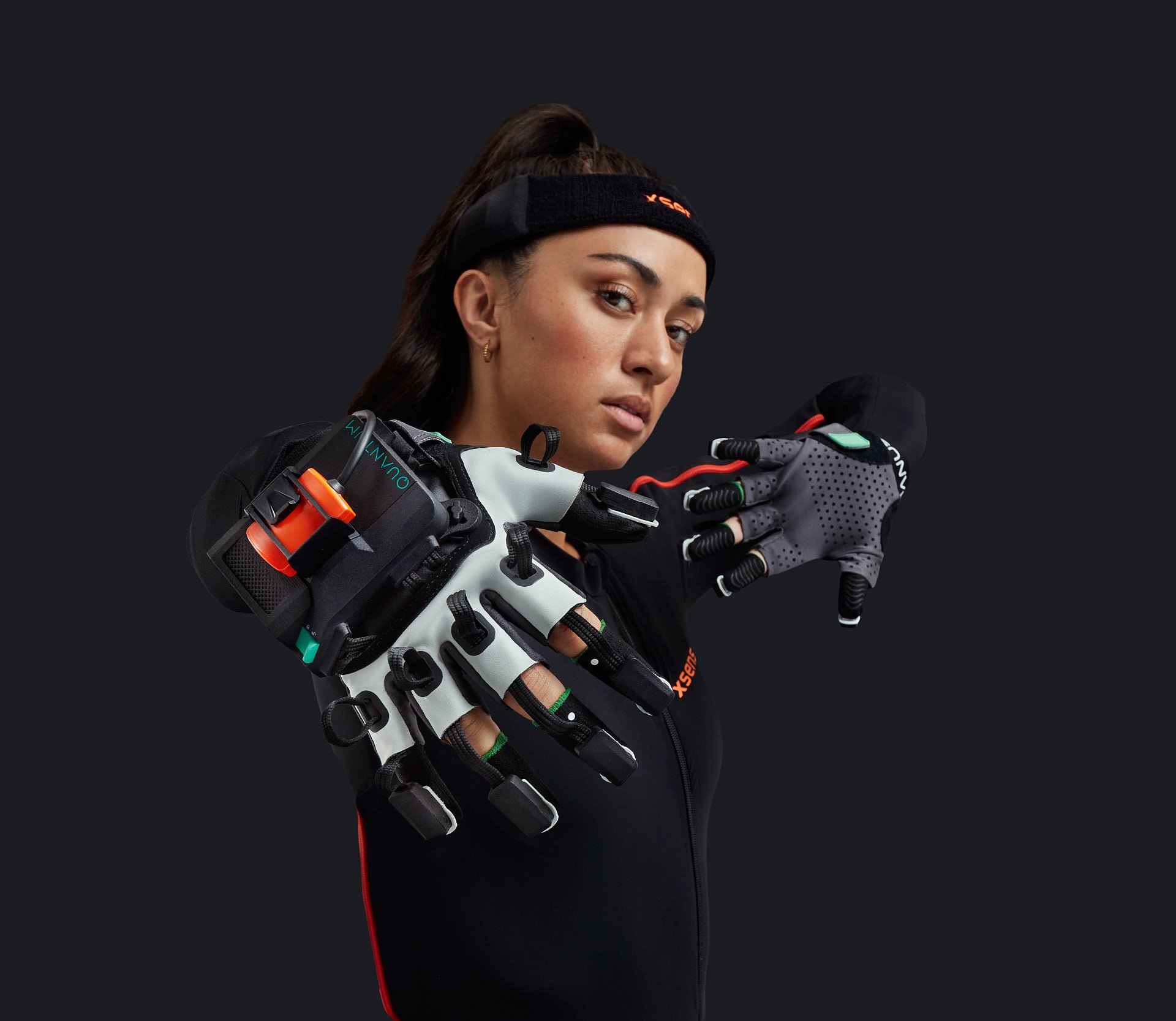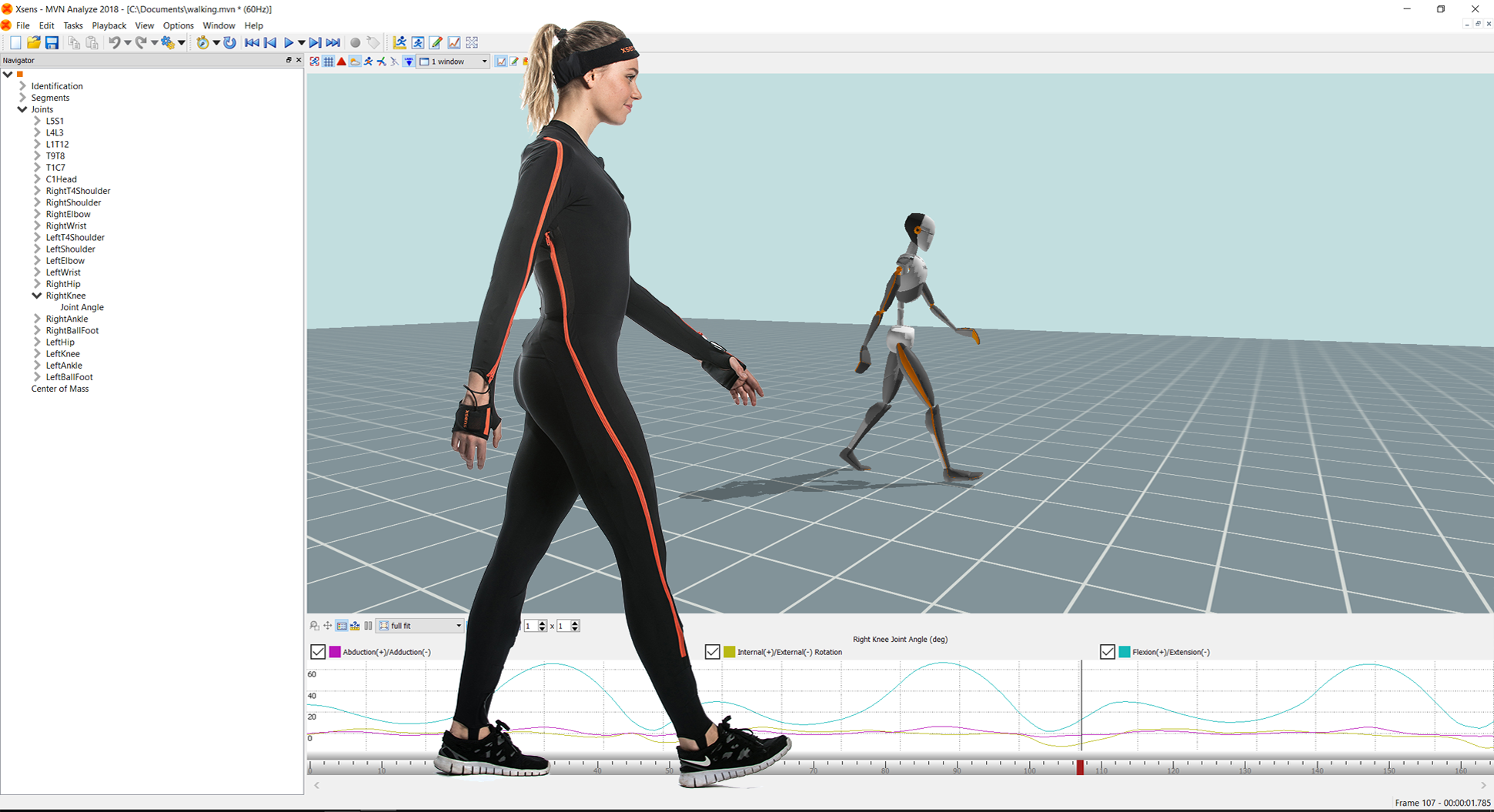 MVN Analyze Software
Xsens offers MVN Analyze - specialized software adjusted for human motion analysis. MVN Analyze features a scalable biomechanical model, allows up to four hardware setups, and supports different calibration routines.

MVN Analyze has three versions: Basic, Plus and Pro, covering different project needs. Its complexity and available features grow from basic to Pro
MVN Analyze offers real-time 3D animation, graphs, data streaming, and video. Its output supports joint angles, segment kinematics, segment global positions, and extensive sensor data.

The software has built-in time code and remote control plugins, handles data rates up to 158 Mb/min, and exports to formats such as ASCII (HTML), C3D, BVH, MVNX, BX, and movie containers like AVI and M4V.
You can request a free trial for MVN Analyze Pro to check its powerful possibilities:
MVN Reports
On the Xsens MotionCloud platform
With MVN Reports you can easily generate automated reports for Health, Ergonomics and Sports. Powered by the new Xsens MotionCloud platform, MVN Reports instantly present complex movement data in an accessible, easy-to-read report.
In as little as a few minutes, a full standardized report with relevant data for that specific application is created. Also, the motion data is visualized as a 3D avatar. This report is automatically generated on the Xsens MotionCloud platform. All that's required is an Xsens MVN motion capture setup and access to Xsens MotionCloud.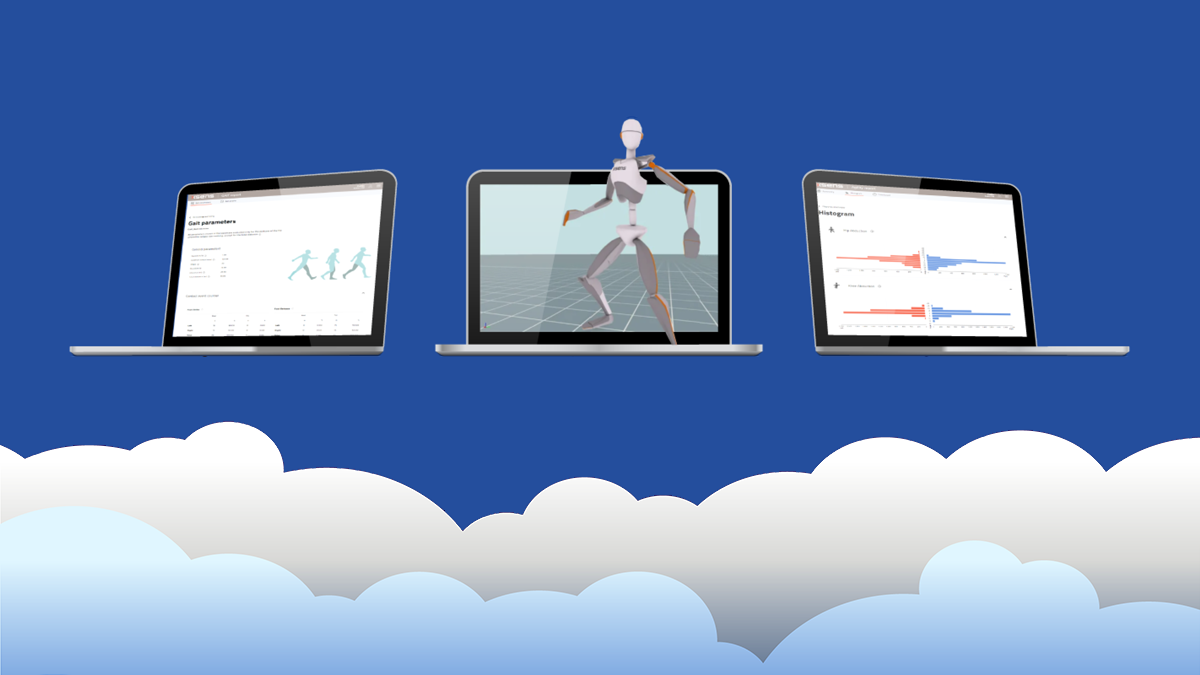 Request a quote
Xsens MVN is delivers validated data in all conditions and environments.
We offer smart bundles of hardware, software and cloud processing options optimized for use in research, sports science, ergonomics and rehabilitation. We can assist you in tailoring the overall package to your individual needs.
Get in contact if you need help to configure your system, or if you like to request a quote.
Team Sunweb
Read how Xsens and OCON helped Team Sunweb get their best bike fits. Team Sunweb now has a unique advantage: astonishingly precise bike fittings performed by OCON using Xsens MVN Analyze, which fit exactly to their riders' physiology. This helps riders avoid injuries and achieve world-beating speeds in the process.
Exeter Chiefs
Read how rugby team the Exeter Chiefs uses Xsens MVN Analyze. "Using a marker-based motion capture system required a large number of sensors to be stuck on each player. This leads to a minimum of 10 minutes in preparation time before entering the motion capture lab. With the Xsens MVN, adjusting the sensors, collecting the limb lengths and then completing the calibration is a lot quicker and a lot less painful for the players."