MotionCloud enables a refreshed pricing model
Offering studios of all sizes access to Xsens' motion capture solution
We have launched our state-of-the-art MotionCloud platform and revamped price model for Xsens Motion Capture system. Xsens customers now have access to user-based cloud computing with rapid cloud-based processing capabilities and automatic Xsens MVN reporting. We also announced a new and refreshed price model, providing studios and research facilities of all sizes access to the world's most precise inertial motion capture solution.
No barrier to entry with new pricing model
The introduction of MotionCloud enables the new pricing model and slashes the barrier to entry for indie studios. We are introducing a separate tier system for Xsens' hardware, software, and MotionCloud. You can customize your overall package and tailor it to your own individual requirements. For example, you could increase your MotionCloud processing capabilities while opting for the new mid-priced versions of MVN software and hardware in the same customized package. Access to basic MotionCloud services is completely free with increased processing and features available on a subscription basis.
More users than ever before can get access to Xsens' precise motion capture starting at $4,170 (€3.840).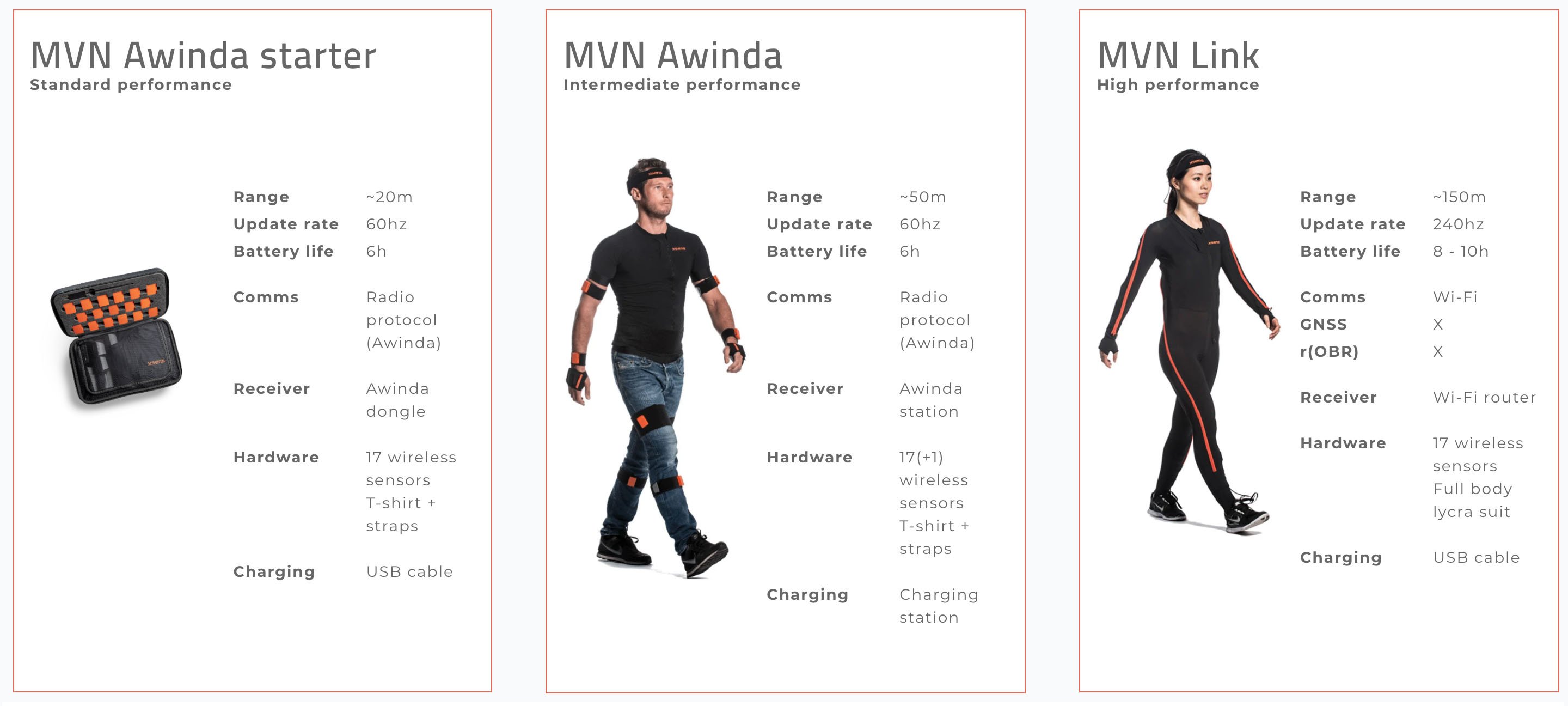 Instead of locking out indie studios or facilities with a flat rate for all services, there are now affordable bundles for hardware, software and cloud services. Timely projects no longer need to opt for cheaper and less-precise alternatives, you can instead customize the most ideal budget package. Also, for world-leading studios, Universities and researcher institutes already using the full extent of Xsens' motion capture technology, we offer enhanced connectivity and processing power far beyond what they were used to.
Configure your system
Xsens MVN delivers high-quality data in all conditions and environments.
We offer smart bundles of hardware, software and cloud processing options optimized for use in-game, film, live entertainment, research, sports science, ergonomics and rehabilitation. We can assist you in tailoring the overall package to your individual needs.
Get in contact if you need help to configure your system, or if you have any other questions.