Inertial Measurement Unit
About our IMU solutions
Within our range of motion tracking, the Inertial Measurement Units (IMUs) is a starting point, as an IMU merely collects and outputs motion data without additional data, calculations or analysis: it does not fuse sensor data to deliver orientation estimates. Many of our customers use our highly versatile IMUs as building blocks for developing more complex systems of their own. Application areas for IMUs range from agriculture to aerospace.
An IMU is your best choice when you need the following data:
3D acceleration

3D rate of turn

3D magnetic field
Industrial-grade products
The quality of an IMU is partly defined by the sensing elements included in it. In a market in which sensor components or modules can range in price from 1 to 1,000 USD, many engineers give in to the temptation of using lower-end options – also to reduce the risk of over-performance.
In practice, however, preparing consumer-grade systems for real-world industrial application requires such extensive conditioning and processing, that opting for an industrial-grade module is often more cost-effective – and a lot less stressful and time-consuming for the client.
At Xsens, we hold the tension between pricing and performance, offering high quality and industrial robustness along with easy configurability, broad synchronization options, and excellent end-of-life management.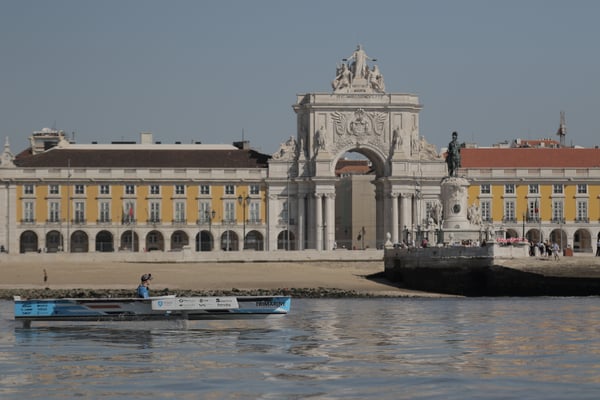 An optimized signal processing pipeline
In addition to component quality, the quality of your signal processing pipeline is important. Our IMUs are accurately calibrated, providing a model of the internal sensors. In operation, the signal processing chain consists of four links:
Sampling (at a high frequency)

A carefully designed digital low pass filtering in order to prevent aliasing

Application of the calibration model

Strapdown Integration (SDI) at the high frequency of 2 KHz
Our well-tested design of this entire signal processing pipeline ensures that your IMU will deliver high-fidelity data.
Xsens IMUs
High-quality strapdown Integration model, including coning/sculling compensation, anti-aliasing and proper filtering
Easy configurability of outputs, output rates, output format, sensor alignment
Synchronization options
Component end-of-life (EOL) management covered by Xsens
Fully tested and calibrated
Robustness
Plug-and-play
You can recognize the IMUs within our different product series by the '1' in the product name.
I have a question
Thinking if Xsens inertial sensor modules will fit your application? Contact us and our Field Application Engineer will get in touch to see how we can support your project.