With Sport Climbing debuting as an official Olympic sport in Tokyo 2020, professional athletes are vying to reach the top by achieving a technical edge over their competition. That edge comes in the form of inertial motion capture. Sponsored by JLL, a real estate firm, six climbers were examined using Xsens MVN Analyze to assess their climbing technique. JLL teamed up with Isobar Singapore and MKTG Singapore to work on this innovative project.
The road to Tokyo
The introduction of climbing into the Olympics sees the sport divided into three main categories:
● Speed – Two climbers secure safety ropes to themselves and attempt to scale a 15m-high, 95 degrees wall faster than their opponent on identical routes
● Bouldering – Athletes climb as many fixed routes on a 4m-high wall as they can within four minutes.
● Lead – Athletes attempt to climb as high as they can on a wall measuring more than 15m in height, all within six minutes.
With each section requiring different skillsets, athletes need to learn to adapt their climbing technique.
Enter, Xsens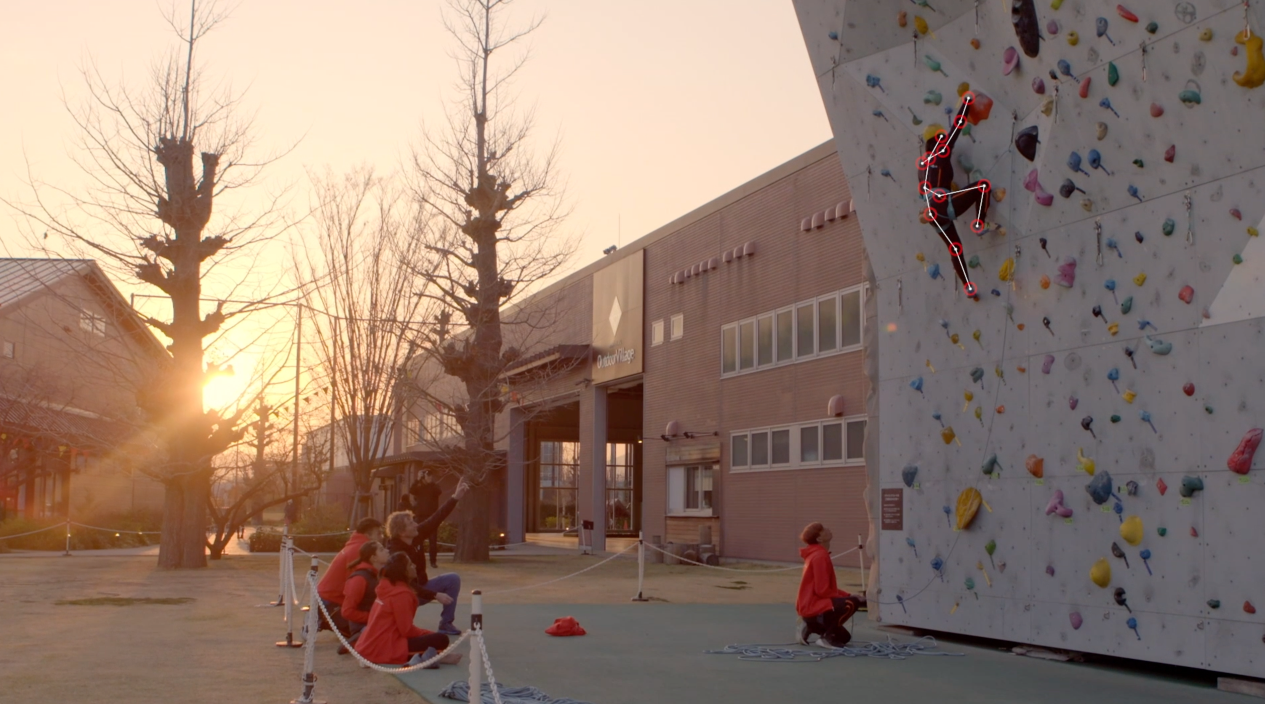 There are physical limitations for coaches assessing their athletes through observation alone—even video often misses the trick. Details, such as the distance between the climber and the wall, cannot be accurately measured without tools working directly on the climber. With the Xsens sensors, suits can be worn during real climbs and the athletes gained never before seen insights.
"The technology helps direct the distance between my body and the wall. The coach and I analyzed the movements and he concluded that my body was too far away. With this observation, I know how to improve my climbing," explained Yau Ka-Chun, one of the six climbers.
Climbing coaches need as much information as possible when assessing athletes in order to finesse the smaller details in technique, as Tatsumi Yui, Coach and Gym owner found:
"The skill of the coach plays a big part in finding a climber's weak point, so by using this technology, it is possible to find the weak point more easily."
Democratizing data
After completion, over 100,000 data points are processed to recreate the kinematics of the climb before being uploaded to an online database. There, it can be accessed by coaches for remote analysis, meaning assessments can be made anywhere. The data can also be accessed by other climbers wanting to view and compare their own climbs with rival athletes before meeting them in competition.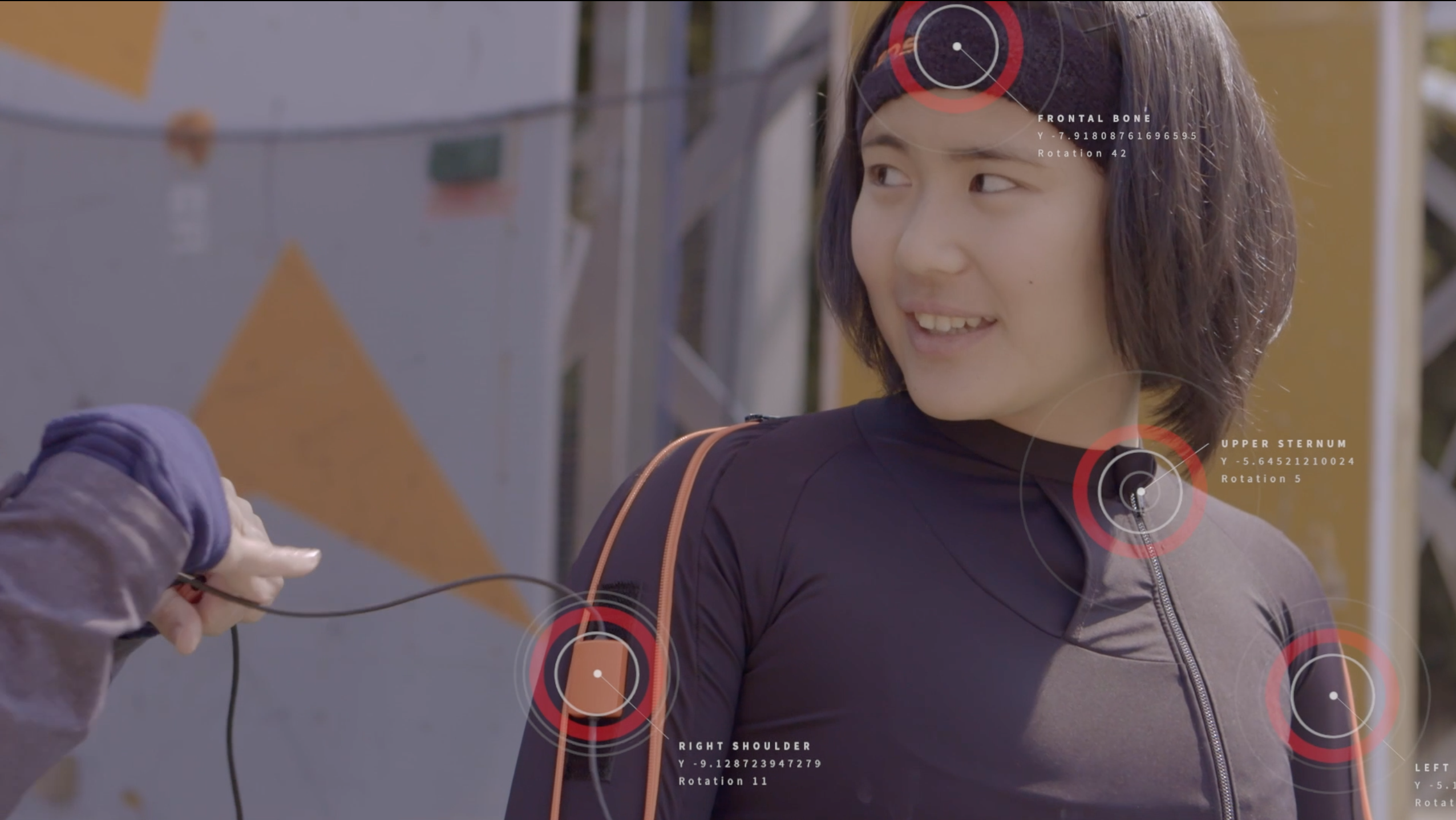 "I was able to see my climbing technique objectively, it's like seeing myself climb from the point of view of the wall. Especially in speed, I could check my habits," said Karin Kojima, climber.
Peak Performance
The introduction of inertial motion capture has the potential to raise the skill level of athletes in an Olympic sport still in its infancy—athletes are reaching for new heights, and holding on.
MVN Analyze software trial request
You can request a 15 day trial for the MVN Analyze software by filling out your details.