Xsens reveals a new visual identity, reflecting the rapid growth of a company with the science of motion at its core.
Designed to match its continued sense of ambition as a global leader in motion tracking technology, Xsens is proud to reveal its new logo and visual identity, providing a consistent aesthetic throughout the company at a time of rapid growth.
The new brand is designed to be flexible enough to visually speak to the multiple industries and diverse audiences that the company serves, marking the retirement of the yellow and orange logo and brand which has been in service since 2009.

Throughout the branding process, design decisions have been inspired by the key values and new defined brand character, that make-up Xsens today:
People, Fun, Diversity, Pushing Boundaries, Impact
Award-winning design agency, Skybox, worked closely with Xsens' project team to translate this strategic context into a new visual identity, and from there create building blocks and materials that make the implementation of the new branding clear, and simple.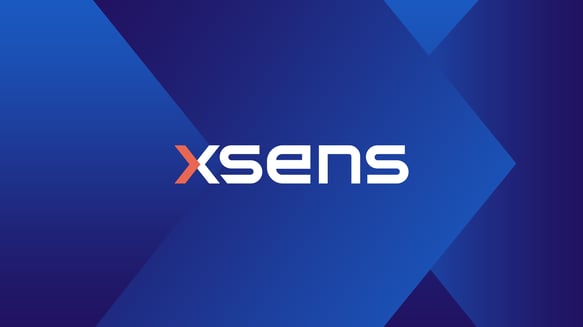 The introduction of the arrow shape echos both the ambition of the company, but also its likeness to a direction of movement. This shape is also represented in the styling of the textured backgrounds, with added angles showing movement and consistency.
This re-brand has been launched in tandem with the development of a new Xsens website. The new Xsens flagship site is built on more robust frameworks and features the new brand aesthetic, content layouts and photography style. The site provides clear journeys for users that ensures different audiences are presented with content that is useful for each audience type or industry vertical.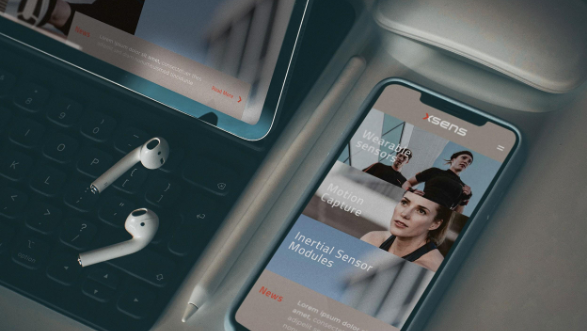 Xsens Senior Marketing Manager and Project Lead for the re-brand, Remco Sikkema says:
"As part of the new design direction, we want to present Xsens in action. That means showing people and scenarios that the technology is used in, and continuing to tell their stories to inspire others. As a company, Xsens is seeing tremendous growth and has the ambition to grow further, touch new verticals and develop new technologies. Our new branding aims to arm the company with the materials and guidance we need to be consistent at this time of growth and to reflect our company values with a visual identity to match"
Skybox Design Agency – Partner, Clients & Strategy, Daniel Spaan adds:
"Xsens is a forward-thinking company, constantly innovating and developing new applications in the field of motion measurement. We worked to translate this perseverant drive, and their ambition for a stronger Xsens brand into the powerful, innovation-driven identity. We built its look around their core values which provided a solid foundation to help us design a consistent aesthetic."