At Xsens, we strongly believe it takes cooperation and the ideas of people with different strengths and background to achieve the best results. We celebrate diversity, inclusivity and equality.
We would like to give you a glimpse behind the scenes by shining a light on the #peopleofxsens. This time the spotlight is on some of the gems in our Engineering Team.
Esther de Jong, Senior Application Software Engineer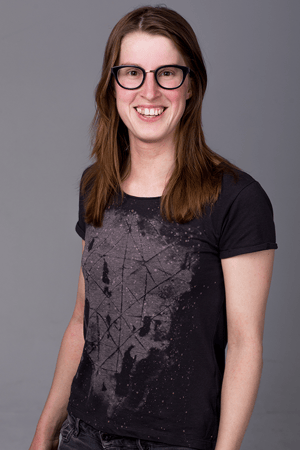 Esther lives in Enschede and started working at Xsens right after finishing her master's in Computer Animation. Outside of work she loves to travel and take photographs.
How would you summarize your role?
I am an Application Software engineer and work mostly on MVN Animate and MVN Analyze, which is the software for our Xsens MVN motion capture systems. This means that I get to add and design new features for MVN, improve existing code and features, but also tracking down and solving bugs.
What do you personally enjoy most about working at Xsens?
The great work environment and colleagues and the possibility to keep challenging yourself. Also the table football, table tennis and game room.
How would you describe working at Xsens in 5 words?
Fun, challenging, innovative, teamwork, impact.
Emil Kallias, Embedded Software Engineer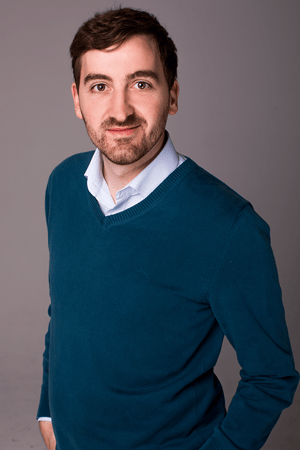 Emil lives in Enschede with his husband and his 2 cats. He has been working as an engineer for Embedded Devices for over 5 Years. Has a passion for food, travel and gardening.
What does an average workday look like for you?
On normal days I start work at around 8:00 after having bicycled to the office from my home. All software teams at Xsens are working in agile sprint teams, this means my tasks for the day are usually clearly defined and I oftentimes continue where I left of the previous day. Throughout the week I participate in Refinement-, Demo- and Review-Sessions to keep our scrum-flow running smoothly. For lunch-time I always find some colleagues to go to the Xsens canteen with. Every two weeks I meet with the PVX (Personeels Vereniging Xsens) team, our staff association, to plan fun and engaging after-work events from cinema visits, cooking courses to go-carting and much more.
What made you apply for a position at Xsens?
After working as an engineer for a research institute for some years I decided that I wanted to switch to product development. When I found out about the work Xsens is doing with motion-sensors and learned that all the embedded hard- and software development is done in house, I immediately got hooked. I started as an Embedded Software Developer in February 2018 and haven't stopped learning ever since.
How would you describe working at Xsens in a few words?
rewarding, meaningful, challenging, fun
Are you interested to know more about a position on our Engineering team? Please contact our Recruiter, Susan Bakker, via susan.bakker@xsens.com for more information.
Stay tuned for more "behind the scenes" information about the #peopleofxsens!