Xsens North America has moved into a brand new office in sunny El Segundo, California. The new location at 101 Pacific Coast Highway has tripled the size from its previous location in Culver City, CA to accommodate the growth and success of the Americas Location. Xsens kicked off the grand opening of the new office on Wednesday, May 29th, 2019 joined by VP and General Manager of Xsens, Boele de Bie, CEO of mCube, Ben Lee, and VP of Finance and Administration of mCube, Bernie Chong, for a night of celebrations with Xsens customers and partners.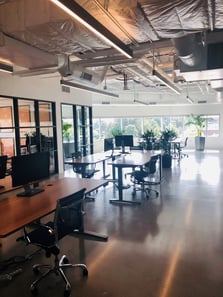 The Xsens Americas team has been supporting North America, Central America, and South America customers over the past 10 years, with local Technical Support and Sales Representatives. This new space will allow the company to continue to provide first-class service to the growing customer base, recruit excellent new employees, and help advance the technology that will fuel the next generation of Xsens.
"To support the rapid expansion at Xsens North America, and the need for a larger, vibrant, modern space, we are happy to have moved our Americas office to a location which fully supports long-term growth, and provides a welcoming space for our customers." – Erica Zelazny, Director of Sales.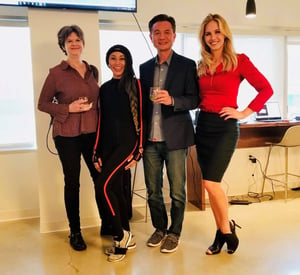 Thank you to everyone who attended this event, and a special thanks to everyone who has been involved in this process.