New MTi 600-series with flexible interfacing options is backed by software development suite for easy integration into space-restricted host systems such as drones
The MTi 600-series is a generation of inertial motion sensors which set a new standard in the market for their small size, industrial-grade performance and competitive pricing.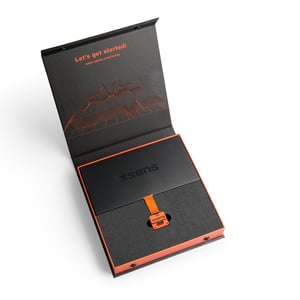 The all-new MTi 600-series of inertial sensors, supplied in a 31.5mm x 28.0mm x 13.0mm IP51-rated case, produce roll and pitch readings accurate to ±0.2°. GNSS-assisted heading (yaw) measurements are accurate to ±1.0°. Among the products' new features are a CAN bus interface and NMEA compatibility.
To achieve this performance, Xsens has applied numerous innovations in its latest sensor fusion algorithms, which optimize the output from new accelerometer, gyroscope and magnetometer components. This has allowed it to bring the performance-optimized MTi 600-series to market at unit prices below €300 for production volumes of the MTi-610 IMU.
The MTi 600-series modules are the first from Xsens to include an NMEA-compatible interface for GNSS receivers. This means that users can choose any GNSS receiver chip, module or system to work alongside the MTi-670, a GNSS/INS device which supplements the pitch, roll and yaw outputs available from other MTi 600-series products with global positioning information.
Launch Party
Xsens is demonstrating the high performance of the new modules at its stand 2627 at the Xponential exhibition (Chicago, US, 30 April - 2 May 2019). You are invited for the Launch Party at the Xsens booth (#2627) on Tuesday, April 30, 4.30 – 5.30 PM.
The MTi 600-series modules are available for sampling on request to Xsens. Volume production is expected to begin in July 2019.
Developers can pre-order the MTi 600-series Development Kit online at shop.xsens.com.