The Future Group, Xsens and IKINEMA partner to bring plug-and-play real-time character animation to the broadcast industry. The combined solution provides a real-time production process for capturing AR character - talent interactive content.

The collaboration with Xsens and IKINEMA will simplify and automate the production of real-time AR character animation, and real-time AR character-talent interaction in The Future Group's flagship product, Pixotope™. Pixotope will be shipped with plug-and-play integration for both Xsens and IKINEMA products, which enables Pixotope customers to access world class real-time motion capture and live character animation tools, directly inside Pixotope.
The solution combines motion capture, character animation, compositing, and character-talent interaction, into a single real-time process that removes much of the video post-production traditionally required for this type of content.
"Real-time animation and live virtual character puppeteering has been one of the most asked for features from our customers, but also one of the most costly and difficult types of production to do. By partnering with Xsens and IKINEMA, we have collectively created the solution our customers are looking for."

Marcus B. Brodersen, CTO, The Future Group.
The Future Group, Xsens and IKINEMA together recognise that broadcast and virtual production customers need cost-efficient and easily accessible tools to be able to leverage the potential of real-time character animation and puppeteering, and are committed to working together to give customers the best end-to-end tools, support and services to achieve this.
"When we first encountered Pixotope and its unique features, we immediately saw the huge potential and we are pleased to be their partner for live motion capture. Our goal is to support the Future Group in bringing this exciting live technology to the broadcast industry and further simplify the user experience. This partnership is significant for both companies.", Hein Beute, Director Product Management, Xsens.
"The need for highly believable augmented characters that behave naturally and dynamically inside virtual sets are important factors to immerse and engage viewers—we're delighted to advance Pixotope customers with our quality LiveAction technology. Together with The Future Group and Xsens we're taking them into the next generation of live broadcast.", Alexandre Pechev, CEO, IKINEMA.
Representatives from all three companies will be present at NAB (8-11 April, Las Vegas) on The Future Group's NAB stand (SU12702) demonstrating the combined solution all four days of the exhibition.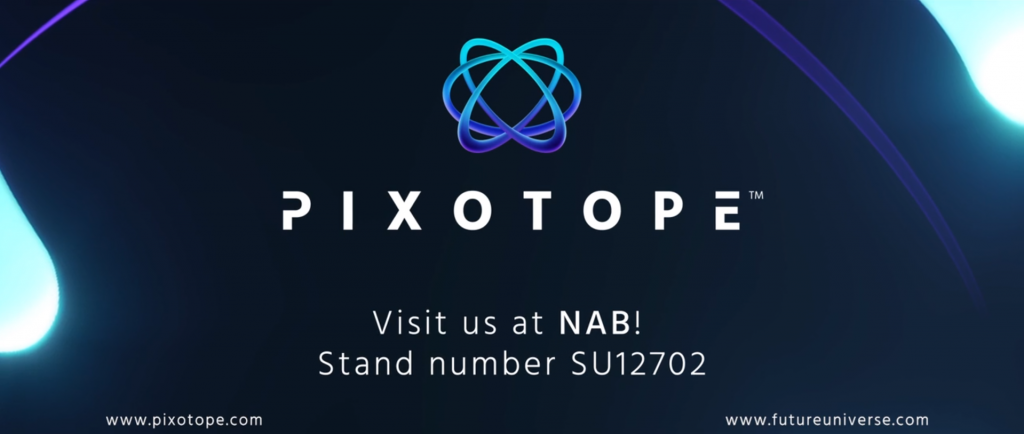 Book a meeting
If you would like to book a meeting with one of our product experts at Ocean Business, you can schedule a meeting using this link.