MTi 600-series is a new inertial tracker for unmanned aerial vehicles, surveying equipment, autonomous vehicles and more
The Xsens MTi 600-series is now available for mass production volumes. The MTi 600-series will disrupt the mid-range inertial motion sensor market thanks to its combination of small size, industrial-grade performance and competitive pricing.
A new development kit, a plug-and-play board and sensor module, is also now available at pricing starting at $449. It provides a comprehensive hardware environment for evaluating the performance of the MTi 600-series sensors, and is supplied with the free-of-charge MT Software Suite, Xsens' popular design and configuration tool for MTi series sensors. The MTi 600-series Development Kit is available to order online at shop.xsens.com.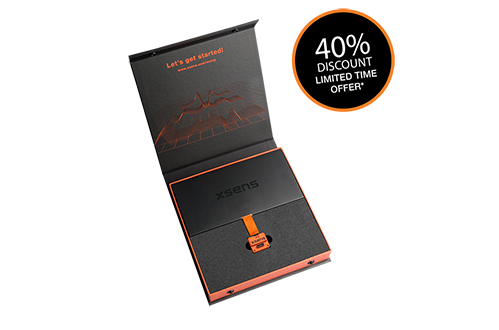 Xsens is now ready to supply production volumes of MTi 600-series units for assembly into maritime, land and aerial systems/platforms such as ROVs/AUVs/surface vessels, autonomous ground vehicles (trucks/cars/excavators/AGVs), exoskeletons, UAVs/drones/xCopters, surveying and (LIDAR-) mapping devices and VSAT/antenna/gimbal units.
Main features of the new MTi 600-series:
Small form factor: 31.5mm x 28.0mm x 13.0mm
IP51-rated case
Roll and pitch accuracy to ±0.2°
GNSS-assisted heading (yaw) accuracy to ±1.0°
CAN bus interface
NMEA interface
The MTi 600-series modules offer the same core benefits that users of existing Xsens modules will be familiar with:
A choice of standard interfacing options, now including for the first time support for CAN bus alongside RS-232 and UART interfaces.
Comprehensive, free MT Software Suite, a software development kit for easy integration into host system designs. This includes the XDA open-source application programming interface for use with any hardware development platform.
All production units comprehensively tested and calibrated before shipment to the customer.
Global technical support 24/7 from dedicated applications engineers.
In addition, for navigation applications users can choose any GNSS receiver chip, module or system to work alongside the MTi-670, a GNSS/INS device which supplements the pitch, roll and yaw outputs available from other MTi 600-series products with global positioning information.