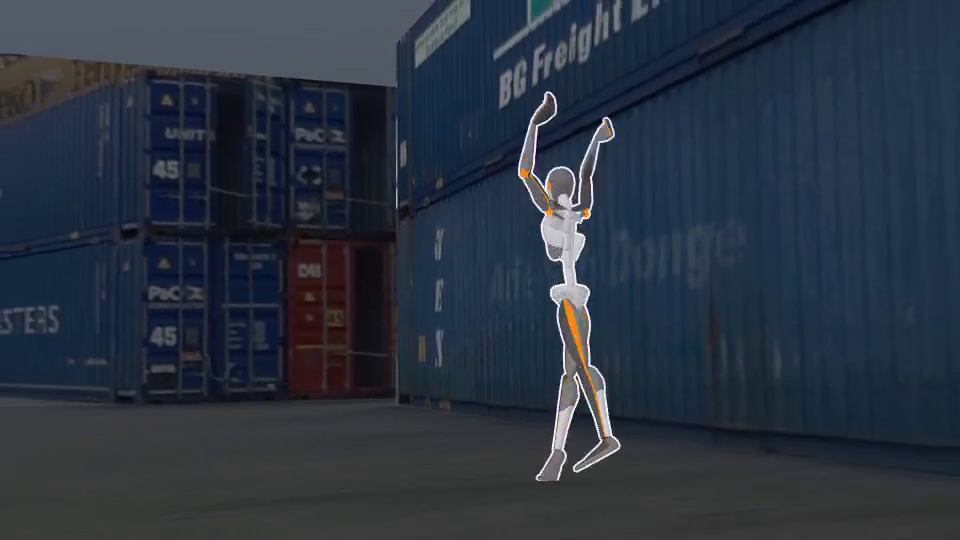 Gait analysis
Gait analysis, the kinematic and kinetic analysis of locomotion has historically been conducted in gait labs, involving optical/optoelectronic cameras in a given recording volume. Generally, force plates lie in the pathway to allow for joint moment calculations.
Gait Analysis with Xsens inertial sensor technology
Xsens inertial sensor technology provides the freedom to conduct gait analysis anywhere.
The Xsens MVN is a full-body motion analysis system with 17 inertial motion trackers (MTw). Based on a biomechanical model MVN Analyze provides 3D joint angles, body Centre of Mass as well as temporal parameters such as segment position, facilitating gait analysis. Using Xsens KiC algorithm, highly accurate joint angles are provided, without the need for heading information, from magnetometers.
The Xsens MVN (Analyze) product line has two hardware configurations (MVN Link and MVN Awinda). Both configurations are wireless and consist of 17 motion trackers for full-body human motion measurements and are easy to transport. With full-body straps, each configuration can be securely placed onto the body. With highly accurate orientation and sensor component output data, MVN Analyze can be used anywhere for all kinds of applications, including gait analysis – with the barometer; atmospheric data can help determine height changes, enabling gait analysis, even of stair climbing.
References gait analysis
"Measure of the 3D gait kinematics in real-life environments through the Outwalk protocol: Development of the end-user clinical software."
Gait & Posture, Volume 30, Supplement 2, 18th Annual General Meeting of European Society of Movement Analysis in Adults and Children – ESMAC 2009, November 2009, Pages S132-S133, ISSN 0966-6362, DOI: 10.1016/j.gaitpost.2009.08.198.

Cutti AG, Ferrari A, Garofalo P, Raggi M, Cappello A, Ferrari A.
"'Outwalk': a protocol for clinical gait analysis based on inertial and magnetic sensors."
Med Biol Eng Comput. 2010 Jan;48(1):17-25.

Ferrari A, Cutti AG, Garofalo P, Raggi M, Heijboer M, Cappello A, Davalli A.
"First in vivo assessment of "Outwalk": a novel protocol for clinical gait analysis based on inertial and magnetic sensors."
Med Biol Eng Comput. 2010 Jan;48(1):1-15.

Raggi M, Tura A, Rocchi L, Cutti AG, Orlandini D, Chiari L,
"Gait analysis through inertial sensors in transfemoral amputees: Step and stride regularity."
GAIT & POSTURE, Vol. 24, Suppl. 1, Pg. S17-S18

Raggi M, Cutti AG, Giovanardi A, Chiari L, Orlandini D, Davalli A,
"Wearable sensors for the real-time assessment of gait temporal symmetry in above-knee amputees: a validation study."
GAIT & POSTURE, Vol. 28, Suppl. 1, August 2008, Pages S31-S32
Or when you want more information about our products, pricing or anything else? Contact us: