The miniaturization of electronics has allowed the creation of new biofeedback assistive devices that can be worn on a belt and even embedded into clothing without affecting the wearer's ability to perform normal daily activities. To detect and predict balance instabilities in individuals with acquired brain injury, algorithms are being developed to track and interpret human movement using a miniature commercial motion sensor that provides real-time 3D orientation data.
Balance instabilities can occur for a variety of reasons. Deficits of the visual, proprioceptive, vestibular, or motor control systems can significantly impair an individual's ability to sit, stand or walk without losing balance. Biofeedback has been shown to improve balance control in some populations; however, its applicability is limited because current rehabilitation devices are not portable.
Existing devices for therapy provide balance biofeedback using force plates coupled with visual, tactile, or auditory feedback to the user. However, no commercially-available portable balance assistive device exists. This project validates the usefulness of an inertial motion sensor for detecting complex three dimensional motion in a portable manner. The ultimate goal is to include these sensors into a portable, wearable assistive device that will be used for therapy, research, and treatment of individuals with brain injury.
The Xbus Kit (now MTw Awinda) Master allows collection of simultaneous orientation signals from more than one position on the human body as individuals perform activities of daily living. The primary usefulness of this device is that it allows untethered data collection, which facilitates the wearer behaving "normally" instead of feeling encumbered by the measurement devices. The Xbus Master also allows very rapid startup of a new project because it is essentially plug-and-play.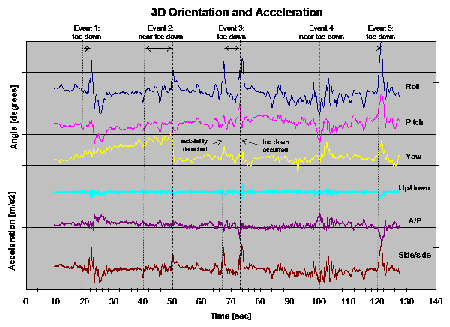 Customer
Kessler Medical Rehabilitation Research and Education Corporation, West Orange, New Jersey, USA