Ubisoft Annecy delivered the ultimate winter sports game with 2016's Steep, a sublime simulation that recreated the wide-open slopes of the Alps that players could explore on skis or snowboards, or even by paragliding or soaring with a wingsuit. Whether you wanted a quiet solo jaunt down the side of a mountain or a raucous race against online rivals, it was all there.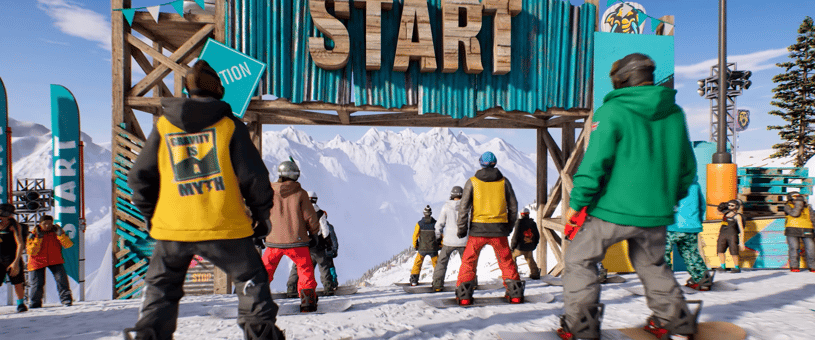 It was the first wholly original project from Ubisoft Annecy, the global publisher's French studio, and after shipping extensive add-on content, including collaborations with the 2018 Winter Olympics and ESPN's X Games, the team turned its attention towards the next big thing.
This next big thing is Riders Republic, a multi-disciplinary sports sandbox game that features skis, snowboards, snowmobiles alongside wingsuit, and mountain biking in a vast world that mashes up various American landmarks, including Yosemite Valley and Grand Teton. It's also punched up with a lot more personality and flair and takes a massively multiplayer approach with dozens of players competing together at once.
For the Riders Republic, Ubisoft Annecy wanted to tap into the latest technology to deliver precise and realistic-looking tricks and animations. That's why the studio turned to the Xsens MVN inertial motion capture system, with robust suits that could be easily transported to the slopes to capture professional athletes and translate that action into the game.
Capturing the pros
Ubisoft Annecy had previously worked with optical motion capture for indoor shoots, but camera-based systems aren't ideal when it comes to real-world and large-volume capture demands. When it was time to work with professional skiers and snowboarders on-location to capture tricks and actions for the Riders Republic, the studio turned to Xsens. The suit's durable sensors can work anywhere.
"We started using Xsens in 2018 because we wanted another option. It's easier to use in specific conditions, like the sports we have in Riders Republic," explains Julien Beilles, Lead Animator at Ubisoft Annecy. "The biggest point for us in using Xsens was being able to use it on the snow. That was the first time we used it for that. It's really hard to do optical motion capture on the snow, so we chose Xsens for that."
Another reason Julien selected the Xsens suit for the job was the ability to set up and get ready to capture without needing to bring an additional team to manage technical support. There's significantly less fuss and setup with the Xsens MVN inertial motion capture suits, which the skiers and snowboarders could wear beneath their usual gear and perform unabated. Clean data can be captured anywhere, even using a laptop.
"It was quite easy, I would say," he explains. "For optical capture, we used to have technical directors with us, and they are in charge of most of the technical stuff. With Xsens, we are able to go on a shoot without any TDs with us, and we ended up shooting by ourselves with a couple of animators. In the end, we managed to do what we wanted with a small team, so it went great."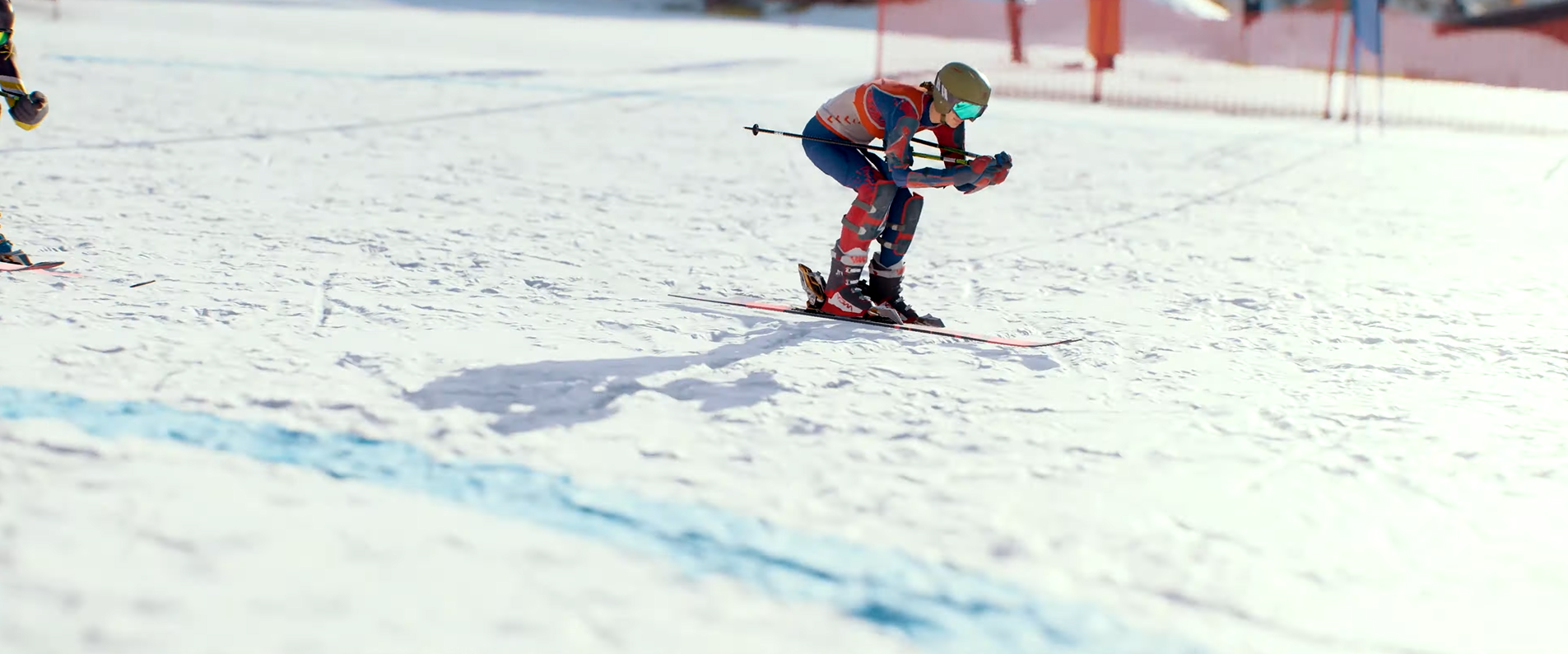 Although Annecy has ample slopes to choose from, the team opted to shoot at a covered, real-snow, ski facility in Landgraaf in the Netherlands to ensure consistent conditions and access to electricity. It was a five-day shoot that included pro athletes, and while their availability was limited, the rapid setup and recording with the Xsens suits meant that no time was wasted as they captured every takeoff, landing, and rail trick they could.
"We shot pro athletes that had very limited time to offer in their schedule, so Xsens sounded like a better solution for us to go with," says Julien. "In the end, I think we made the right choice."
Just like real life
Julien's team used the clean inertial motion capture data to translate the realistic dynamics of various tricks and movements and combine that with keyframing to input into the game's animation system. The Xsens suits not only helped deliver on the impressive realism of the real-world actions but also significantly cut down the amount of work that would've been done if they had fully keyframed the animations.
"When capturing full rotations, Xsens was stellar," Julien affirms. "It's a strong point of the system. We captured a lot of different rotations in the air: spins, flips, and combined rotations."
Ubisoft Annecy continued to use the Xsens suits for other purposes in the game following that initial shoot, including prototyping animations for other activities and developing the fun emotes that players can have their characters perform. The studio has two suits that it turns to regularly, as they don't have to book a mocap session: the technology is always ready.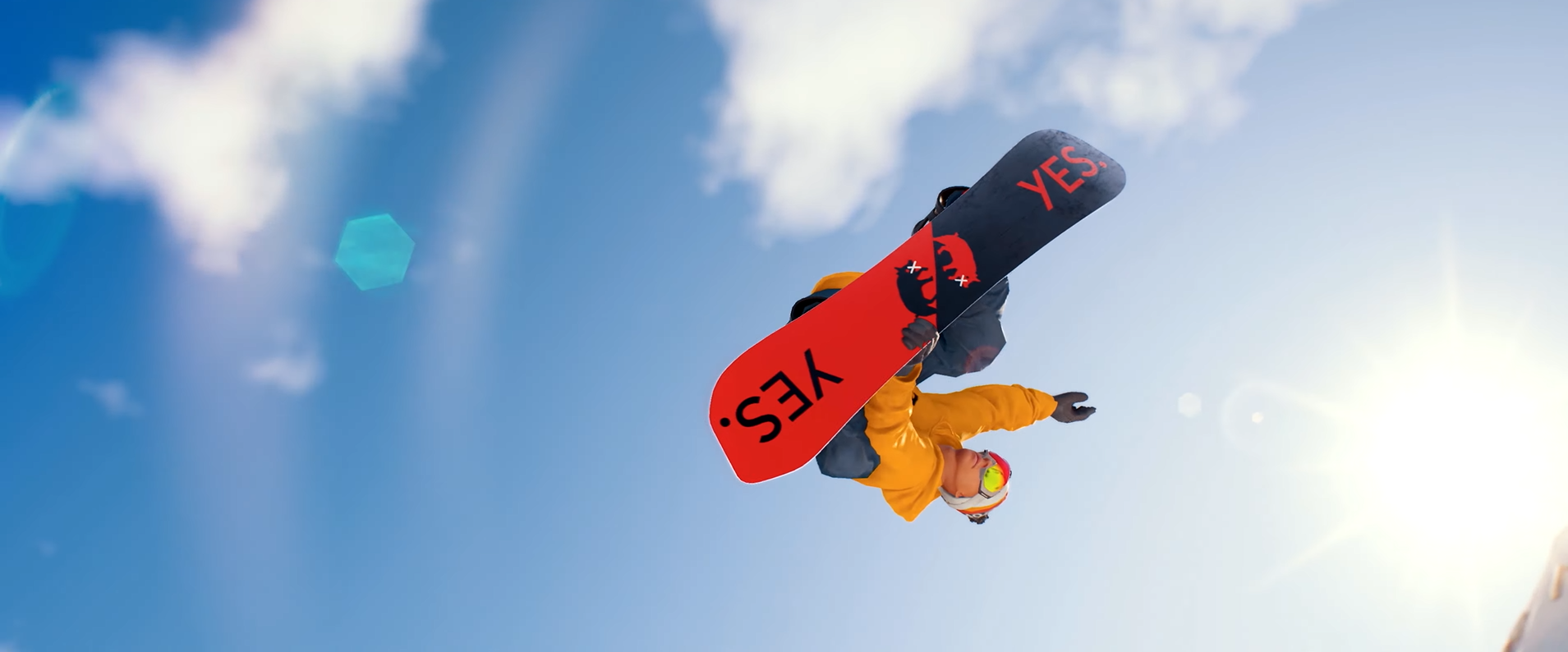 "One of the big advantages of Xsens for all of the shooting and prototyping we did is that you can hit record and let it roll, and you have all of the data," says Julien. "For the shooting in Landgraaf, we were able to capture data across the whole snow park, and we were surprised because it was like 50 meters long or more. That was one of the big advantages. Xsens is also much faster to use for prototyping than some tools, and we use it a lot for that."
Xsens is Ubisoft's global partner for inertial motion capture technology, and the durable MVN suits have been used at other Ubisoft studios across an array of blockbuster video game projects. Ubisoft Annecy plans to support Riders Republic extensively after its release, as it did with Steep.
"It's really useful to have Xsens in the studio when you don't have your own mocap studio," Julien concludes.
Xsens MVN Animate
Actor Capture used Xsens MVN Animate as their solution. It enables you to mocap anywhere, at any time. Want to know what we can do for you? Get in touch!
Experience the quality of Xsens' Motion Capture data
Are you actively looking for a motion capture system and want to compare data? Download Xsens motion capture data files to convince you about the quality of our data.