Swiftball is a new soccer game imagined by Olivier Gueroult in 2013. It's an innovating variant of the soccer game involving 8 players freely teaming and opposing in an octagonal arena. To introduce Swiftball to the general public Oscar B Studio did a teaser video to explain more about this inventive and tactical new sport:
The animated video was created using the Xsens MVN motion capture system. The animations are non-stop technical soccer moves and this would have been quite challenging using classical methods. Xsens MVN allowed to capture all poses and actions of a professionally skilled soccer player. The data was used to animate all three 3D characters created for the project. The result was accurate and dynamic representation of the game.
Watch the making-of:
Oscar B Studio
Based in France and created in 2008, Oscar B studio produces a wide panel of visual content, including 2D - 3D animation and motion graphics. This creative team gathers various technical specialists to develop modern creations based on inventiveness and originality.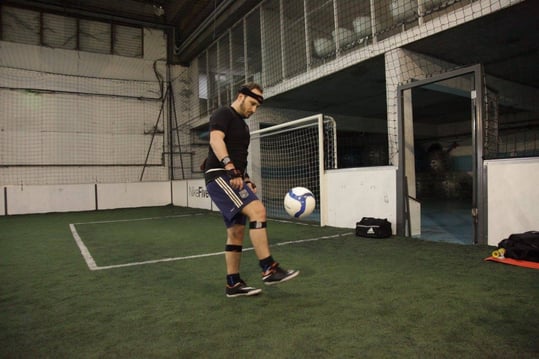 Are you interested our solutions? Please click on the button below to contact us.