Chess Dynamics builds motion systems from complex multi-axis servo drive mechanisms to low cost stepper motor driven positioners and have been using the Xsens MTi sensor in a new maritime surveillance system called Sea Cobra.
The Sea Cobra system consists of a multi-spectral electro optical sensor package including thermal imaging, colour day television, laser range finder and laser pointer mounted on a stabilised 2 axis director. It is designed for 360 degree surveillance from a ships bridge roof or mast. Images are consecutively stitched together to form a panoramic view of the ships environment. These images are manipulated using ships attitude data (yaw and roll) measured by the Xsens MTi unit to ensure that the horizon remains level as the panorama is built up.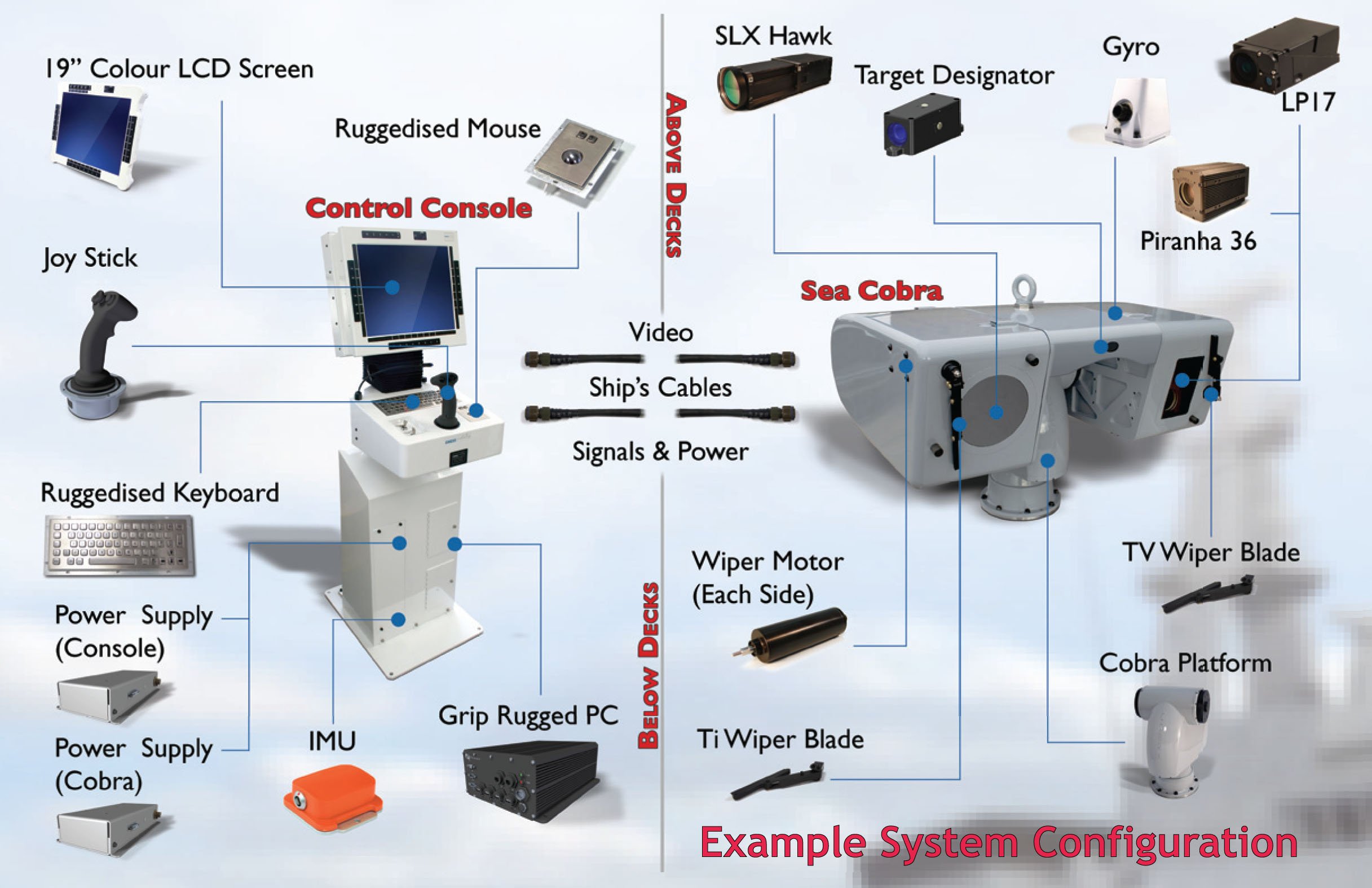 The system has been successfully deployed by the French Navy on frigates, landing platform helicopter/dock and replenishment ships for use in anti-piracy, anti-smuggling and general offshore patrol duties for the past year.