What's the automotive industry's next big tool on the plant floor? It's not a new mechanical arm or welding instrument – it's inertial motion capture
The assembly line has been synonymous with car manufacturing since we first invented the internal combustion engine. And as the automobile industry has evolved over the last century, so too have the methods implemented on the production floor.
In recent years, this evolution has seen designers spend more time thinking not just about new technology, but also about ergonomics research, as they continue to seek to reduce the risk of work-related injuries in humans.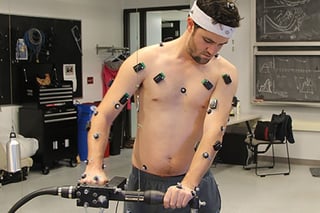 It's a critically important matter to car-makers. When the assembly line slows or stalls, it can significantly impact output, and on-the-job injuries affect the bottom line. And, of course, companies want to do everything in their power to keep workers safe.
There are myriad benefits in making sure that assembly line tasks are carried out as safely and efficiently as possible. And it's by using motion capture data – specifically that recorded by Xsens MVN Analyze – that enable automotive brands know they are offering the safest space available.
Staying safe
Joel Cort is one of the principle minds behind this research. An Associate Professor in the Department of Kinesiology at University of Windsor in Ontario, Canada – right across the Detroit River from Detroit, Michigan, the heart of the American automotive industry.
Cort's research is strongly focused on learning how to avoid musculoskeletal injuries in plant workers. The core of this research is in finding in the understanding of the human body and how it pertains to the manufacturing process.
"My research is based around plugging holes or gaps in plant safety by coming up with new research, new ideas, and new innovations – all in an effort to reduce the risk of work-related injuries," he explains.
Ergonomics is a relatively young field, he explains, and at first his team mostly performed their analysis with pen and paper – and with a very reactive approach, responding to physical issues as they emerged.
As technology has advanced dramatically in the last 15 years, Cort and team started tackling the role with a "digital humanoid," or mannequin, which let them assess jobs in the digital world before they entered the real world. Of course, the data didn't reflect the authentic experiences of plant workers.
Turning to Xsens
Today, Cort is one of many researchers pioneering the use of Xsens' inertial motion capture technology to the benefit of ergonomic research.
While optical motion capture can work well in the laboratory setting, it can be costly and confining, and doesn't present results that translate 1:1 to the assembly line. There's little room and cameras can be obstructed. "You can't set up cameras in a manufacturing plant," asserts Cort. "It's just not feasible."
However, the Xsens motion capture suit bridges that gap, as the technology doesn't require cameras or markers to measure movement. Workers can don Xsens MVN suits in situ and think only about performing the task at hand.
Engineers can use that data to better design manufacturing plant jobs years in advance, before a car even enters production, in some instances, helping companies to minimize injuries or strain from repetitive actions.
Revolutionary mocap
For Cort, taking the process out of the lab and onto the plant floor is a revolutionary step for the industry.
"We have this ability to actually go and bring the lab onto the plant floor, and actually get an understanding of how workers – who we consider our industrial athletes – do the job," he says. "You lose that authenticity when you mock something up in your lab. It's not the same environment: there's a lot of things going on in the plant floor that you can't mimic in a reproduced setting.
"In that way, Xsens opens up a really big advancement where we can actually simulate not just one action, such as placing a hose, electrical connector, or door panel onto a vehicle," he continues. "We can simulate all of that being done within a single work cell. It's not an element-by-element basis: we can simulate the whole entire workstation."

Joel Cort
A new standard
At the time of writing, Cort's team and the Department of Kinesiology is experimenting with Xsens technology, preparing to take it to the manufacturing plant floor for extensive tests. The car companies that they work with are excited about the possibilities ahead, with Cort's team planning to hit manufacturing plants by winter to collect pilot data. If pilot testing goes well, the inertial motion capture setup could well become the new standard for ergonomic research for automotive assembly jobs – and beyond.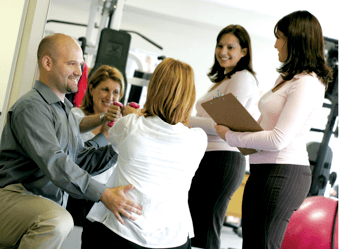 Cort is incredibly encouraged by what he's measured in a lab setting, and feels that Xsens support has "always been there" for himself and team along the way.
"The support has been technology – the Xsens team clearly has the same vision as us when it comes to evolving the world of ergonomics," he concludes.
"Xsens technology fits into the whole plan of massively reducing the risk of future injury. Thanks to it, we're now on another stepping stone to take the industry to the next level."