re:Naissance Opera, a collective formed by a group of digital and opera artists looks to answer the question:"What would opera look and feel like if it were invented today?". For founder Debi Wong and the team, it started with giving artists the tools–including the Xsens MVN Link suit–which they could use to bring the ancient art form of opera to a whole new audience with virtual reality.
As Debi explains: "It's about building the platform first; performance second. At re:Naissance we're empowering artists to co-create with us, by providing them platforms and tools to create genre-defying works, which is our whole ethos. And that extends to the audience too. We want them to come in and also be co-creators with us."
Working closely with 3D Artist Conrad Sky, re:Naissance Opera began developing OrpheusVR, an interactive, choose-your-own-adventure, virtual-reality opera for a modern audience. The inspiration for the project stemmed from Debi wanting to break away from the traditional methods of operatic storytelling, and her own personal interest in video games as an art form.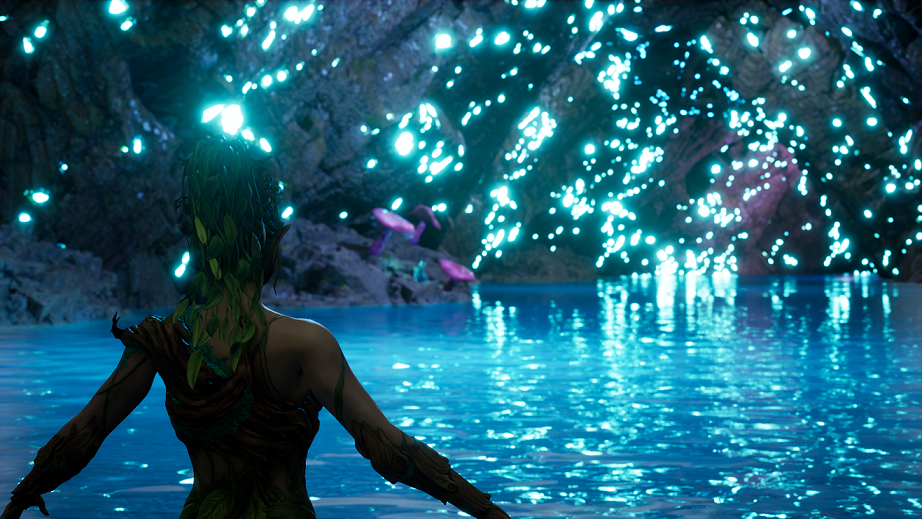 "It might be surprising, but I'm a big gamer - so I was inspired to think: what are the intersections between the world I engage with on stage, which has these huge stories and big ideas and amazing characters that we don't run into in everyday life, and video game worlds? In opera, I feel like I'm doing the same thing, embodying these larger-than-life characters or playing through these worlds and stories, and I started thinking about how these two could cross over."
After a prototype was successfully released in 2021, the re:Naissance Opera team produced 'Live From The Underworld', a two-part immersive operatic experience with computer-generated sets and mythological avatars brought to life by the remarkable collaboration of opera, video game professionals and dancers in Xsens suits. The series featured the work of award-winning script writer and voice actor Omari Newton, who played the voice of Corvus on Netflix's The Dragon Prince animated series and whose IMDb includes a roster of VR games. 'Live From the Underworld' has been nominated at the 2022 AUREA Awards, happening this December in Germany at NTR – The Metaverse Summit.
For 'Live From The Underworld' to succeed, it was essential that the digital characters were able to convey the emotions of the performer behind the avatar. Each of the show's performers would make distinct motions while recording, so it was important that re:Naissance had the motion capture technology in place to bring their individualistic behaviors into the show, which is why the team turned to Xsens.
"The Xsens suits are just so easy to throw on and you can become any avatar or mythological creature you want or can think of", Debi Wong explains. Working with Xsens meant that performers could act as they usually would on stage, thanks to the accessibility and robustness of the MVN Link suit.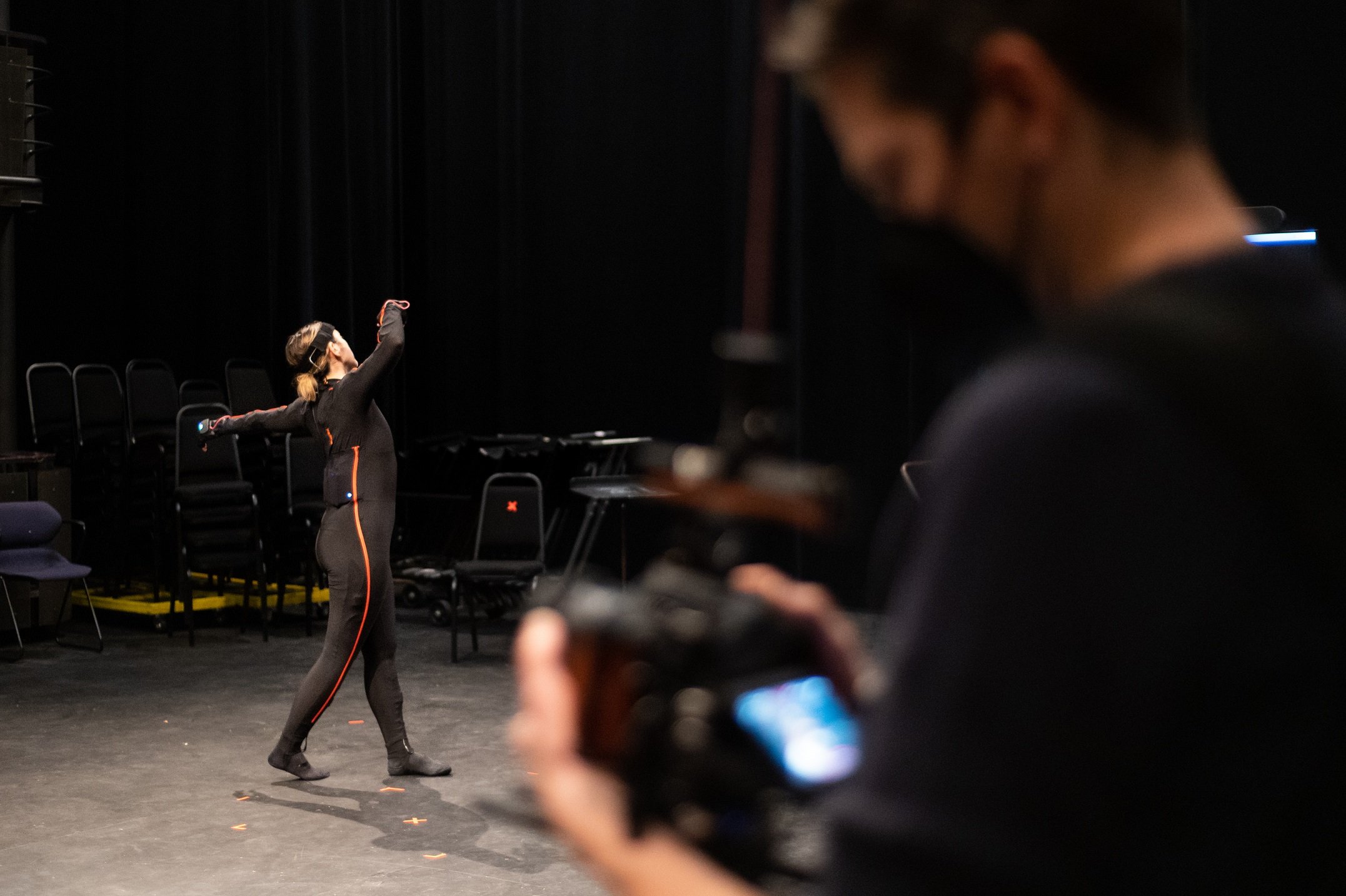 Part one of the series, 'Eurydice: Live from the Underworld' premiered online in the Fall of 2021. Part two of the series, 'Live from the Underworld II: Eurydice's Descent' is the continuation to the story and was live-streamed in Spring 2022. On November 16, 2022, audiences can experience the first ever in-person performance of the series with 'Live from the Underworld II: Eurydice's Calling' which features an alternate ending, where Persephone's avatar is unveiled. This live performance kicks off IndieFest, a festival that celebrates performing arts and emerging technology in Vancouver, Canada.
Alongside bringing ancient stories to life through modern technology, Debi and the re:Naissance team continue to develop modern-day operatic performances to empower storytellers, and ensure the artform is accessible to future generations.
"The growth of opera has never been about one person coming up with an idea. It was about many different people from many different sectors–from philosophers to singer-songwriters to scientists to musicians and composers and performers,all throwing their ideas and riffing off each other. The future of opera will largely depend on accessibility, not just in terms of hardware, but in terms of being able to access your ability as an artist and create your own story, your own inspiration."
Watch 'Live from the Underworld' Ep. 2 Performance VOD as well as BTS footage.
Experience the quality of Xsens' Motion Capture data
Are you actively looking for a motion capture system and want to compare data? Download Xsens motion capture data files to convince you about the quality of our data.