bEpic is a Berlin-based visual effects studio recognized for delivering successful commercial projects. Its impressive resumé of work includes advertisements for Mercedes, Audi, Edeka, and much more. The studio was originally part of fellow German VFX house, Trixter – now independent, bEpic is quickly making a name for itself as one of the capital's fastest-growing production houses.
One of the studio's defining specialties is its ability to create realistic CG characters using 3D motion capture technology, bringing animated humans and animals to life with live animation. We spoke with Radoslaw Jamrog, Bastian Konradt, and Martin Herzberg from bEpic about their experiences using Xsens MVN Animate for the performance capture of actors, focusing specifically on the highly successful Crash Tales series created for Mercedes-Benz.
Introduction to Xsens
The bEpic team relies on the full extent of Xsens' capabilities to produce a range of 3D Avatars. The flexible workflows provided by the Xsens software produce consistently stable results, and lends itself perfectly to the diverse portfolio taken on by the team – the studio's growing body of work even includes the creation of both a CG bear and a sloth using motion analysis.
"We have worked with Vicon systems in the past and we started using Xsens when we were still working at Trixter. The big plus for the Xsens suits over other systems is that we're not bound to any location – the quality of the data is also very good," said Martin.


Personifying inanimate crash dummies
This 6-part online series by Mercedes depicts a pair of comedic crash test dummies – named Fred and Tommy – as they perform their safety checks on the latest Mercedes-Benz. Despite being inanimate objects, the lucidity of crash dummies in motion makes them the perfect studies for an animated sequence – it's one reason why the series of advertisements have been so well received. The studio knew they needed to match the clever writing and voice acting with believable body movements and with Xsens, it was possible to record directly on-set with no calibration to produce robust mocap data.
"Everything you see in the episodes, all of the initial animation of the dummies, comes from Xsens. We only added some overlapping in post. Xsens MVN Animate is an essential part of our animation pipeline and it provides complete freedom on set," explained Bastian.
"We're not bound to some special location for the recordings and can work anywhere. We let the production team decide where and how they want to shoot, and we're confident we can use the Xsens suits together with an actor in the same place," added Martin.
While Xsens' motion capture suits provided all of the data, bEpic then used a camera to record time codes for reference later. One challenge for the team was working out a way to maintain WiFi signals while recording in a real Mercedes-Benz. Xsens' magnetic immunity makes this process much easier.
"The cars were not driven while we were recording, but they were sitting in a real static car. So it wasn't a fictional environment," said Radoslaw.
"We used a battery driven WiFi access point which had a greater range for when we were on-set. With this customization, we widened our recording reach significantly. We positioned our access point in the back seat of the car."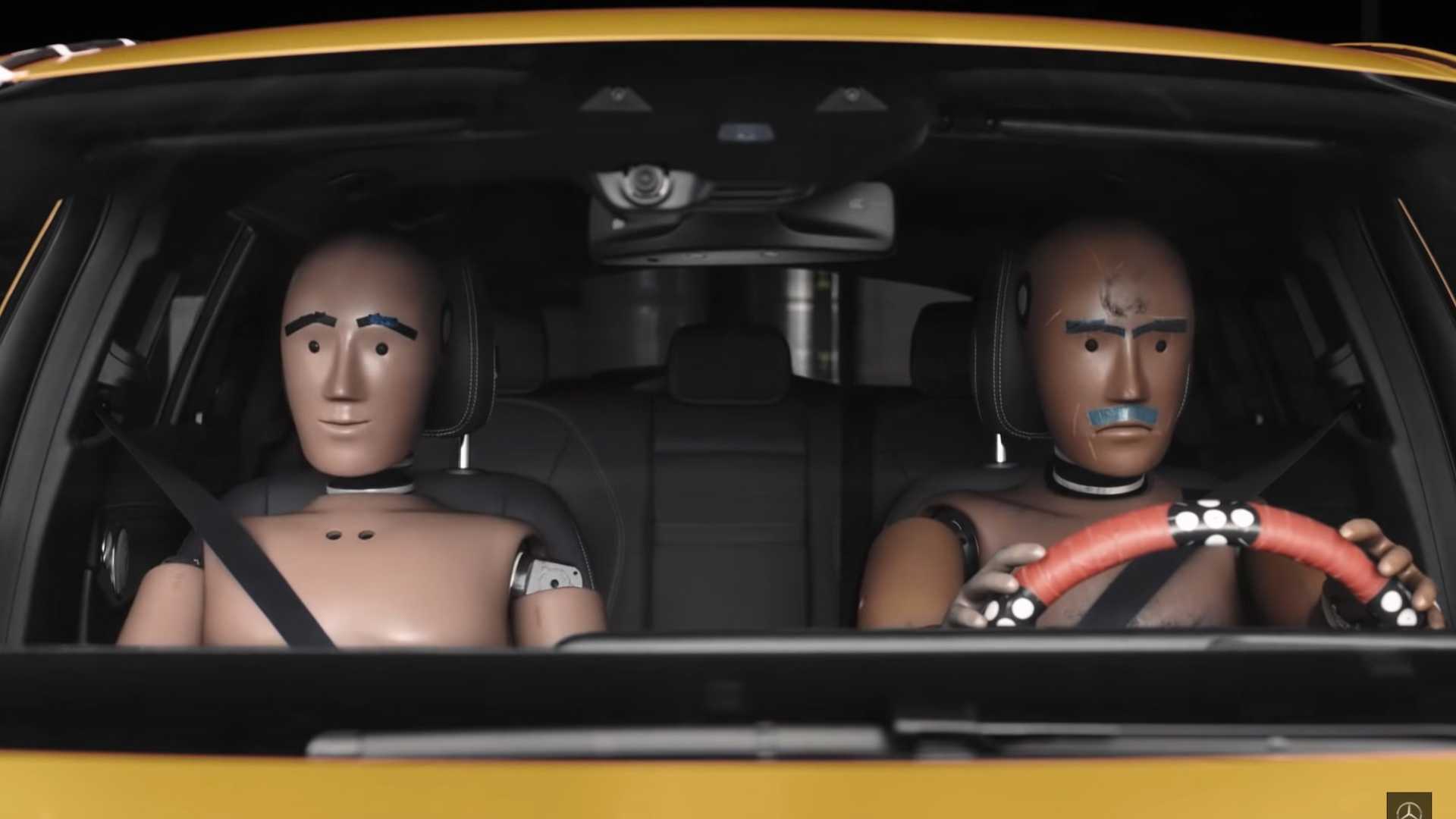 Speed and performance capture
The speed and accuracy of the Xsens Animate system saves time in both the concept and production phases of the project by providing high-fidelity motion data that's ready for use. The bEpic team can iterate quickly and integrate seamlessly with the on-set film crew.
"For the crash test dummies, we get immediate feedback, making it possible to preview our animation instantly. We try to use Xsens whenever we have something human for this reason – it easily provides basic keyframes and information," said Bastian. "If the client wants to see ideas fast for approval we can use Xsens. It cuts down the iterations significantly. Sometimes we could create a preview using the Unreal Engine."
"As early as the edit, you can use the data. It gives the director something to interact with. Also, the director can see the scene on-set and direct it. It ticks a lot of boxes for us," added Radoslaw.
The speed at which motion data is recorded allows for on-set direction that stays true to traditional filming. The performance of the actors playing the dummies made the process far easier as any minor tweaks could be adjusted in real-time. This makes it simpler to measure everything on the fly with Xsens.
"It cuts down the animation time significantly. We do add some hand animation on top, but we probably save at least 35% of the time using Xsens. It's a big draw for our agency as it saves money and time," explained Martin.


Further projects with Xsens
The creation of both the animated sloth and bear for separate commercials benefited significantly from the freedom to work from any location. The CG sloth was created for the German supermarket chain, Edeka, in an advertisement promoting the longevity of the stores' avocados. The bEpic team was able to record directly on-set with precise results, negating any need for a dedicated mocap studio. Similarly, to create the CG-animated bear for the Danish store, Netto, the studio recorded outdoors in real open space. With unpredictable conditions, the Xsens system proved to be robust, and its magnetic immunity helped achieve clean, repeatable results.
"The bear was shot in a national park in South Africa. We took the system to Cape Town and began shooting outside on a sunny day with no issues at all," continued Martin.
Human factors play a significant role in a successful result, and this shoot, in particular, emphasized the importance of having quality actor performance when recording motion capture for film.
"We had a very professional actor, Neil Newbon – he was doing the Planet of the Apes game before and had previously worked with Andy Serkis on the Jungle Book movie," said Radoslaw.
"He had started out as a classical actor and found mocap by accident and now has a specialty in doing chimpanzees and other animals – he's a professional motion capture actor which speeds up takes significantly."


Coming next
Still in its early stages, bEpic has a range of projects planned for a future release and sees Xsens as an integral part of its set-up going forward.
"We're really happy with the possibilities Xsens offers. Crossing arms, turning around, these things can be a nightmare on normal motion capture set-ups, but not with Xsens. It provides greater creative freedom," said Radoslaw.
"With previous systems, we had to spend far more time in clean-up than we wanted, but with Xsens, the basic animation can be used straight away. We get clean data no matter where or when we record," said Bastian.
Check out the Mercedez YouTube channel and watch the comedic duo's escapades unfold. There's even a chance of the Mercedes crash dummies returning for a second season – we're poised on the edge of our car seats in anticipation!
Check out bEpic's Instagram for more of the team's projects.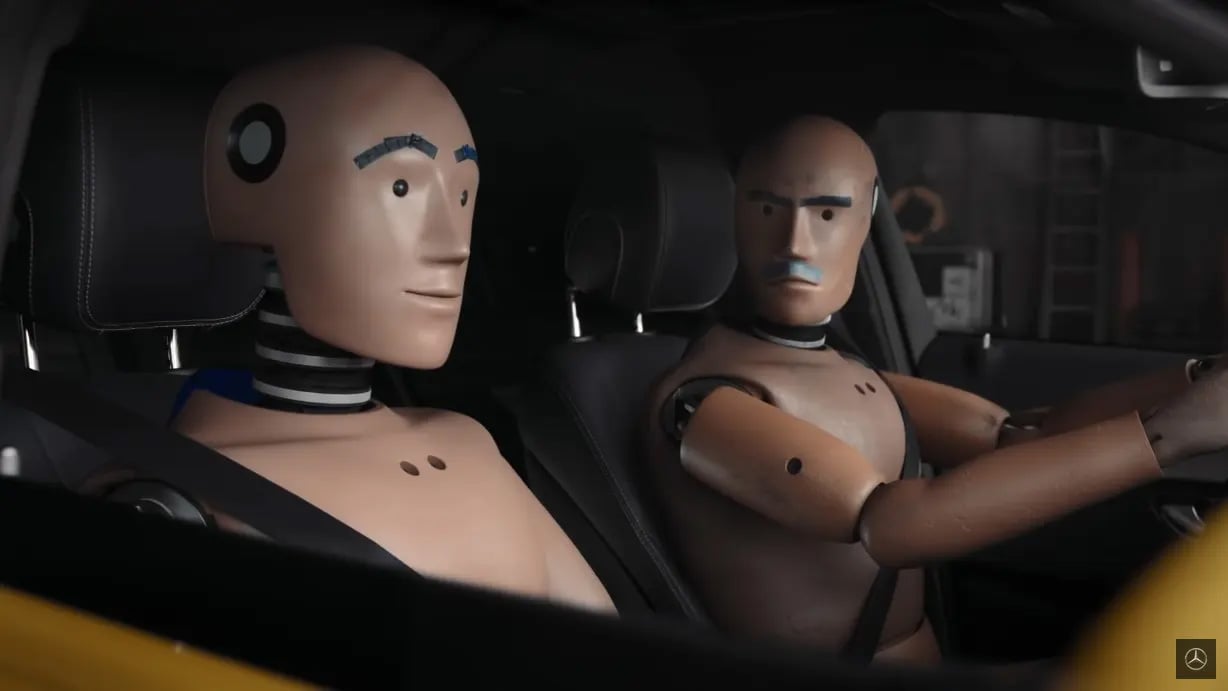 Xsens MVN Animate
Want to find out more about how Xsens MVN Animate can enhance your studio's pipeline? Request more information or pricing by filling out this form.
Xsens Motion Capture Data Files
Are you actively looking for a motion capture system and want to compare data? Download Xsens motion capture data files to convince you about the quality of our data.