Lockdown sparked a worldwide uptake in exercising, and running became the sport of choice for many who were looking to get fit and get out of the house. Unfortunately, without access to professional support, the number of people getting injured through running increased, and it's said that 50% of runners get injured at least once a year and 94% of runners have been injured once in their lives. As Frédéric Vieilledent, founder of iKinesis, noted "I had never treated as many running-related injuries as I had during the Covid period. A lot of people wanted to do sports alone because there weren't coaches close to them".
For Frédéric, the solution was iKinesis, a wearable tool that allows the runner to gain an insight into their running technique so that they can have healthier and safer runs. In order to achieve this, it was essential that iKinesis were able to gather as much information as possible when looking at runners' movements. This is why they collaborated with Xsens, using the Xsens DOT development platform in order to track movements with the highest level of accuracy.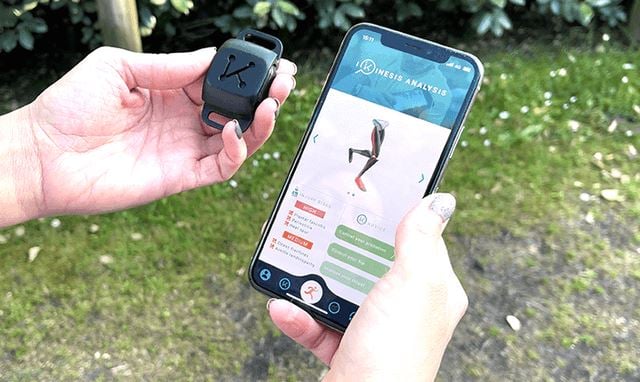 We spoke to Frédéric Vieilledent about the evolution of iKinesis, and how working with Xsens aided the company's development.
The beginnings of iKinesis
A physiotherapist of twelve years, Frédéric had built up a strong understanding of the types of injuries sustained while undertaking a sport. In particular, he always felt there was a lack of knowledge in running that led to injuries, but it wasn't until the covid lockdowns, and the increase in runners, did Frédéric start to look at solutions to prevent these problems. The company was officially founded in October 2020, and Frédéric decided that in order to gather quality scientific information for iKinesis, they needed outside expertise, which is where Xsens came into play.
"We contacted Xsens because they were the first company working with an Inertial Measurement Unit Model and using 3D Model Visualisation. We wanted to explore the possibility of using the Xsens DOT because we wanted to analyze the movement of the runners. We have to analyze the movement of the runners because this is what brings us information that allows us to individualize our feedback, understand how they are running, and coach the user"
With our expertise and use of 3D motion data, Xsens was the obvious first choice for Frédéric and iKinesis. The ability to personalize the technology was a major selling point for iKinesis, and with the help of Xsens, they were able to create a device that had the ability to optimize its readings according to the user.
Testing the device
Once iKinesis had their hands on the Xsens DOT, the next step was to configure and experiment with the device, or Frédéric described it, "playing".
"When we received the Xsens DOT, we played. We used an iPad and, from this, our engineers created a prototype and a detailed book that we could present to runners. It was easy for me to find sportsmen and women to work with because I treat them as clients all the time. I contacted a Toulouse athletics club and also worked with Benjamin Robert, a middle-distance runner, and Cindy Bourdier, an 800m runner. We then used MVN Analyze from Xsens to gather data and build our artificial intelligence."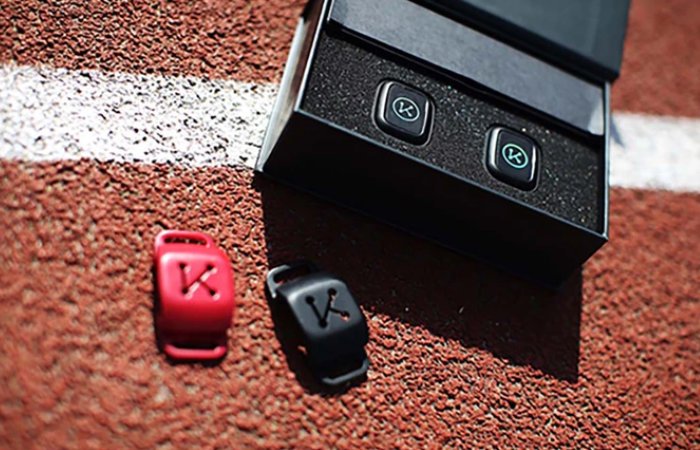 By implementing Xsens technology, Frédéric could ensure that the runners were comfortable and performing at their natural state, which was essential to accurately collect data. Intuition was a key selling point for iKinesis, it was imperative that the user did not have to ask themselves questions while wearing the device, and that the information that was presented to them after running was clear. Having data that was open to interpretation often leads to confusion, which is why the research period was important for iKinesis when deciding what suggestions should be provided to the user.
Frédéric then explained to us what the iKinesis device learns from a user's first run, and how this data would be interpreted.
"During the first run, the application will learn the runner's profile - looking at how they run, the speed at which they run, and the type of movements they are making. We then look at which body parts are being stressed during the run, and from all this information, we can make a recommendation on what muscles need to be strengthened or stretched. Because the data is visualized in real-time, we can tell the user exactly what needs to be done and what speeds they need to reach to be efficient"
The future of iKinesis
Things have moved fast for iKinesis since its formation in October of last year. An initial crowd-funding was secured, with another campaign currently underway as the company gets ready to send out the first version of their application and device to consumers. Beyond initial launch, iKinesis have their eye on sports beyond running, as well as explaining what physiotherapy may look like in the future.
"Demand (for the software) is growing. Questions are being asked from people within golf, rowing, and Nordic Walking. Of course, as well there are ideas for the future. The first would be to provide my physiotherapy patients with a solution that helps them correct their movements. The user would wear up to seven Xsens DOTS, and the physiotherapist would be able to create a rehabilitation program that would be presented through an iPad application that will explain the exercises with 3D visualizations."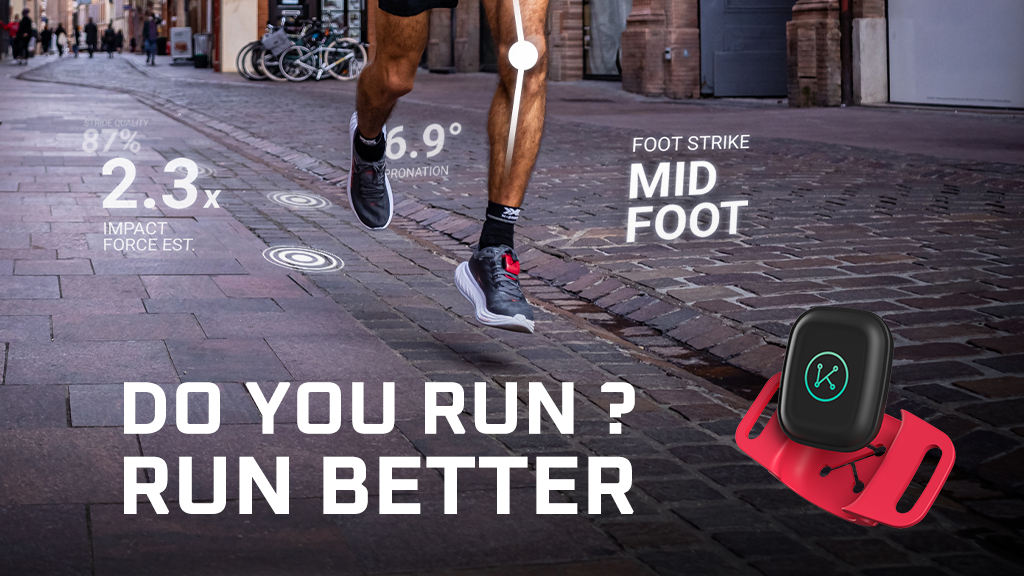 Relationship with Xsens
As iKinesis wants to cater to individuals and the industry is heavily focusing on kinetic data only, it was essential that iKinetic had the support of a company that was open to experimentation in development.
"Xsens is an amazing company, who was incredibly helpful and open to talk. When our engineers detected an issue related to the DOT sensors, Xsens always anticipated and were quick to find a solution to our issues. They were readily open to discussions, so we had very good communication and support."
Companies that use the Xsens DOT development platform do so knowing that they will receive developer support and expertise that will help them bring their product and idea to life.
Make it happen with Xsens DOT
With Xsens DOT, the possibilities are endless. We encourage developers to build their own unique applications. Our White Label option allows you to customize a design for the Xsens DOT and have your own logo on the sensors. Visit our developer page to see what Xsens DOT can do for you.