Beginning 12 years ago, Arthur Bennink's Pro-F has grown to become one of Enschede's most well-established sports-injury clinics for both amateurs and professionals. The clinic offers a range of therapy and physical rehabilitation options, including Physiotherapy, Manuel therapy, Sports physiotherapy, and Revalidation. Now equipped with state-of-the-art professional facilities and a gym space, Pro-F has been working with body motion tracking to inform its assessments and therapies with accurate, biomechanical data. We spoke with Ralph Speerstra, a physiotherapist at Pro-F, to find out how he uses Xsens MVN Analyze to improve his patients' injury rehabilitation.
The backstory
Ralph has worked as a physiotherapist since 2003, citing experience as head physical therapy at the Dutch football team, FC Twente, a team playing in the highest professional division. Since 2018, Ralph has been working with Pro-F, servicing patients suffering from a wide range of sports injuries. Having initially used video technology to assess his clients, Ralph decided to seek out a new tool that could improve his analysis efficiently.
"We started using Xsens to see how it could improve our decision making — we're trying to be innovative. I met Xsens with my colleague, a biomechanics scientist, and we quickly realized we needed to have Xsens to make better judgments. I said to management, this is what we need," said Ralph.
"For me, it's great because I don't need to look at a video screen, I get data and can give feedback to the patient straight away. We want to evolve and make our service more customer-friendly. We have 30-minute sessions per patient, so I need to complete a test and give feedback in that short space of time. We're not quite there yet, but together with Xsens, we're developing an online system where I can give near-instant feedback to the patients," continued Ralph.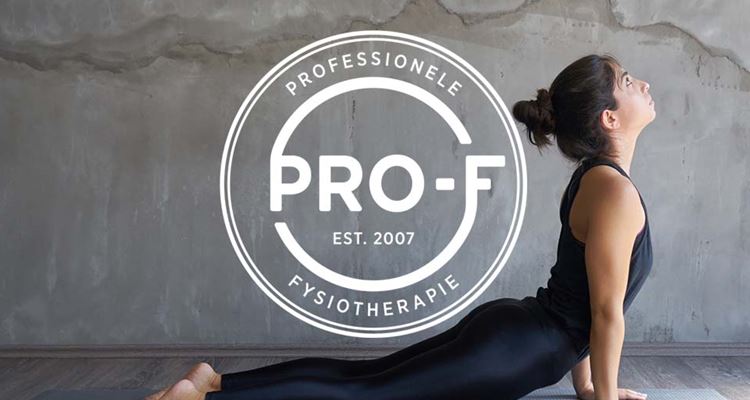 Positive Feedback
Reactions from the patients have been overwhelmingly positive — the greater insight provided by analyzing body motion data has resulted in improved accuracy when determining injury recovery time.
"The patients are enthusiastic. We can give them feedback on their movements — for instance, jumping — and determine how stable they are by providing an insight into their biomechanical qualities. If your trunk position is bad, there's a high risk of getting a re-injury or an injury to the other side of the body, and we want to minimize that risk. From completing a test, we can also gauge if a patient is ready for the next step of their recovery. And if they're not ready, we can create new goals as a means to motivate the client to reach them. It gives me far more treatment and training options," explained Ralph.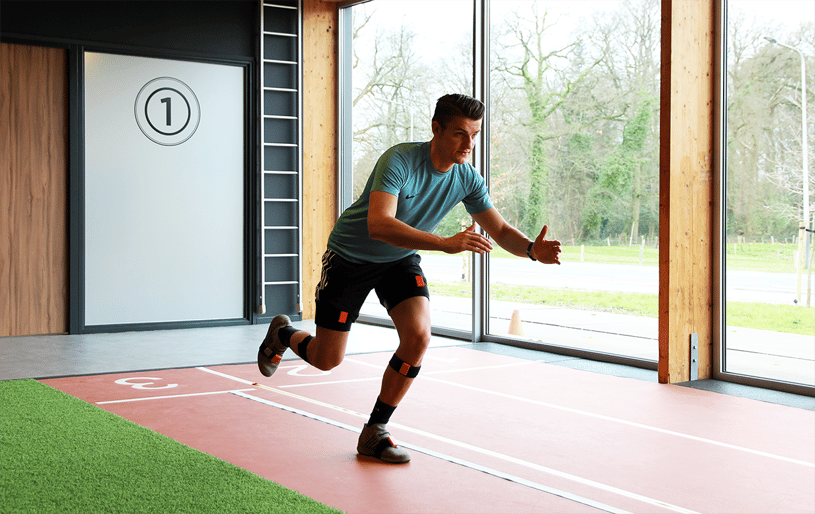 The Process
By placing Xsens sensors on the key parts of the patient's body, the team of physiotherapists can obtain full-body motion capture data while his patients perform movements.
"We apply 8 sensors to the body of a client. One on the foot, shin, upper leg, pelvis, and chest — then we measure the patient's leg and foot size in order to get the system running. We calibrate the sensors and connect the system to the laptop before using Xsens MVN Analyze software to record the whole session. This is sent to Xsens and they process and give feedback. This is while we are building the system for us to use on our own with Xsens. Once that's completed, we will be able to provide real-time feedback within minutes," said Ralph.
An advantage granted by assessing body motion data over video recording is the increased level of detail available. When patients at Pro-F completed jump tests to gauge their strength and athletic ability, some individuals completed the exercise with variations in an attempt to avoid aggravating their injuries, such as using one side of the body more than the other. With video alone, this would have been hard to spot.
"They (the patients) could jump one distance with their bad leg and then jump the same distance with their healthy leg to pass the test. But it doesn't say anything about the quality of the jumping — you could be masking the injury or jump far but have bad technique and be landing too much on one knee. Those are risk factors for new injuries, and that's exactly what we want to minimize," said Ralph.
Combining systems
Because sports are so versatile, body motion isn't the only data set needed to inform the full analysis. Ideally, a patient's strength, speed, and coordination could also be measured alongside Xsens MVN Analyze data, something Pro-F is working towards.
"I think we could integrate Xsens with TimeGate systems, such as agility and decision making in sport-specific situations. Scientifically, we're not yet at the point where we can successfully analyze how people make decisions, but in the near future, we could combine body motion tracking with a TimeGate system and assess a person's response time. If someone carries out a left or a right turn, for instance, you could compare the two and assess if they took longer for one or the other," explained Ralph.
The working relationship developed between Pro-F and the Xsens team has helped make the integration of the system into the therapeutic setup seamless.
"Xsens is based in the same city as us (Enschede) and they're very enthusiastic — we're one of the first clinics to look at how Xsens motion sensor technology can be used properly in physiotherapy," said Ralph.
The future of sports physiotherapy
The advantages that Pro-F has observed since the center first began using Xsens has opened up a host of new opportunities for the profession, and Ralph's experience suggests that its use could become wide-spread.
"We get some patients referred to us from other places that didn't develop well. You can see that some of the other clinics are working in an old fashioned way. For some injuries, the rehab isn't time-based — even after 9 months, you might not be ready. For example, has the patient met the criteria needed to complete rehab or to be discharged?" said Ralph.
"I've seen people say they're ready after 9 months because they have a good squat and jump, but that's more authority-based rather than objective. My advice to other physiotherapists is to use this system and make your decision making a little bit more objective."
For now, the Pro-F team of physiotherapists will continue to work with Xsens to expand the system's use and provide detailed feedback at even faster speeds. With accurate motion data, patients at Pro-F will have the opportunity to receive professional care with cutting-edge technology.
The use of Xsens' MVN Analyze in this physiotherapy project is very much a collaboration between Pro-F and Xsens, with the technology's application developing as feedback is received. Pro-F is eager to work with Xsens to develop a method that provides accurate biomechanical feedback in as short a time as possible – regular communication between Xsens and Pro-F has been vital to its success.
Technology
Pro-F utilized the Xsens MVN Analyze motion capture solution for this project. This is Xsens' proprietary software application to record, view and analyze motion capture data. By requesting a trial you can try out this software yourself.
You can request a 15 day trial for the MVN Analyze software by filling out your details.