Established in 2016, Pakistan-based 3rd World Studios is a 3D Animation studio that prides itself on using out-of-the-box solutions to stunning effect for animated cinema. Trailblazers in this approach, the studio's acclaimed 2018 release, Allahyar and the legend of Markhor, was the first full-length animated feature built entirely in the Unreal engine.
We spoke with 3rd World Studios' founder and animation artist, Uzair Zaheer Khan, about the studio's implementation of Xsens MVN Animate to capture accurate, full-body motion data for its animated features.
Building a Studio
With many of the world's CG and Animation studios operating in North America and Europe, 3rd World Studios is plowing forward against the grain. By responding to the region's smaller local markets with technological ingenuity, the studio has found its footing on the world stage.
"Pakistan doesn't have many studios working on animated films. The local film industry is quite small and only got revived around 10 years ago. Therefore, you can't invest a lot in films as the earning opportunity is limited." explained Uzair.
We started thinking about new ways to produce films with a high level of quality while maintaining low operational costs. We started looking into game software such as the Unreal engine. Nobody in Pakistan was using it at the time so it took a while to get our heads around the learning curve. But we soon worked it out and the rest is history!" continued Uzair.
This led Uzair and his studio to finalizing production on the release of Allahyar and the legend of Markhor, a milestone achievement and a project that became very popular in Pakistan. The animated characters are so widely recognized that Pakistan's Ministry of National Health Services commissioned 3rd World Studios to animate one of the film's leading characters reading out a nationwide statement on COVID-19.
Building an efficient pipeline
The short time frame proposed for the project's turn-around required a new technological solution. This is where Uzair and his team first utilized Xsens, using it alongside several other technological solutions such as Reallusion iClone, Reallusion Unreal Live Link, Xsens Gloves by Manus for hand and finger movement, and the Unreal Engine for lighting and rendering.
Behind the Scenes footage:
"We got our first Xsens suit at the beginning of this year when we were looking for solutions that could achieve a faster turnaround. We needed something that could capture full-body, hand, and facial motion, and quickly generate animations for digital content. Reallusion has a great software suite for our needs and they recommended Xsens to us as the best hardware solution," said Uzair.
"We researched a lot of different options, but Xsens really stood out and delivered everything it promised."
"We're very happy and thinking about using this pipeline and applying it to an animated series as well as our social media campaigns. We've also started using it in the production of our upcoming film," explained Uzair.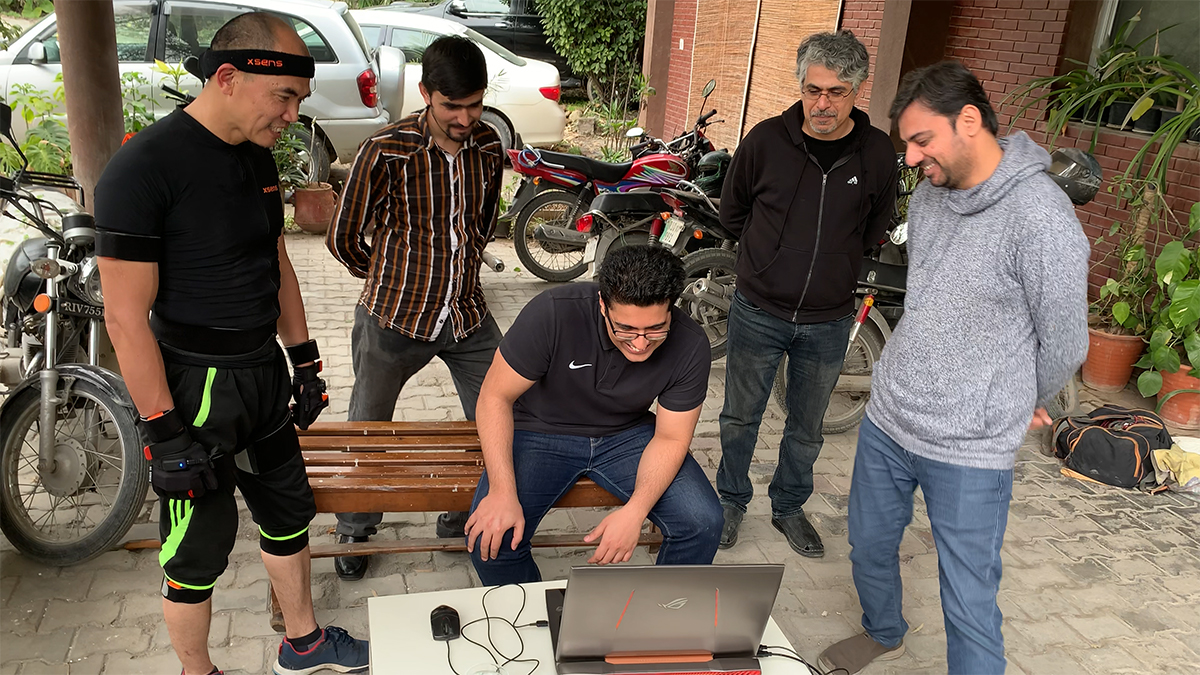 Recording full-body motion anywhere
While the ability to turn around animations fast was an integral component, one of the biggest selling points for Uzair was Xsens' versatility when recording motion capture in different environments. It's this function that allows smaller studios to operate at the same level as large studios without an allocated mocap space.
"We're a relatively small studio with fewer than 60 people and there's not a lot of real estate for a separate mocap studio – we record motion mostly in our animation area. Out of all the different tools we use, and all of the components in this pipeline, Xsens has been the most reliable and consistent in delivering really good studio-quality results," explained Uzair.
"We record a lot of our mocap sessions outdoors – this included chase scenes for example. Being able to do that is truly amazing, thanks to the wireless nature of the MTw Awinda solution. Initially, everyone was super excited to try out the Xsens suit and they did, but now it's only the actors or animation directors who get to have all the fun" continued Uzair.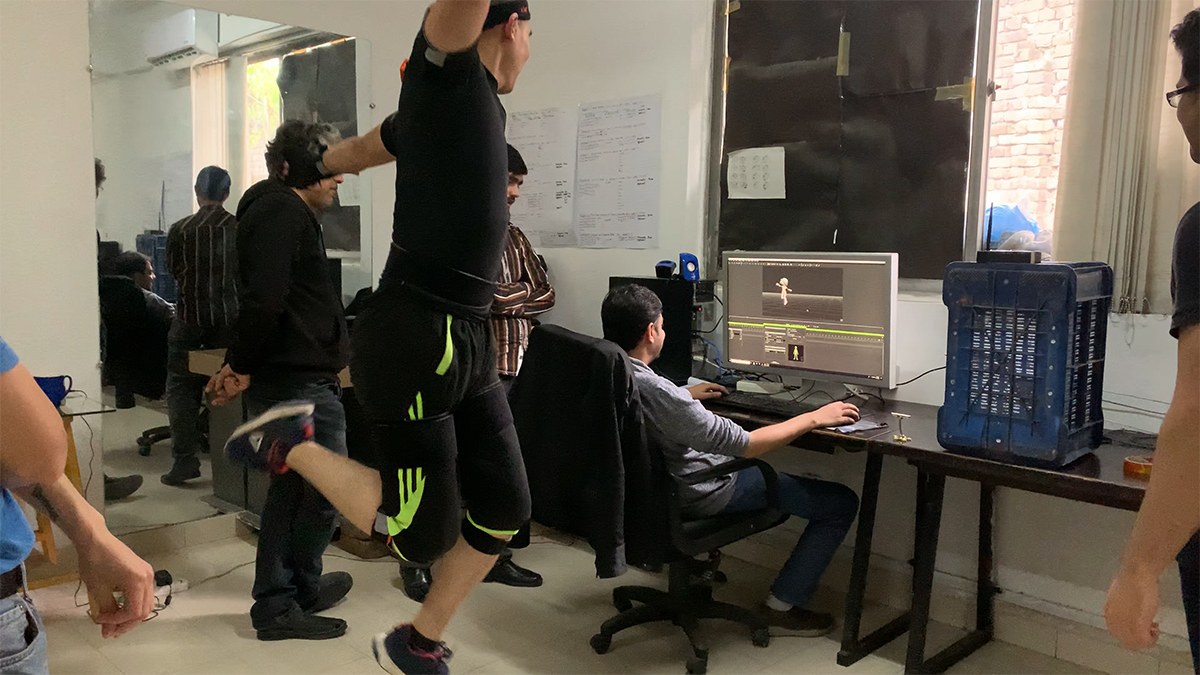 New projects
The impact of social distancing measures has made life tough for 3rd World Studios, but production is still very much underway, and Uzair hopes to continue using Xsens for future projects. This includes a new feature-length film.
"The Coronavirus pandemic has slowed down our production quite a lot so the release of our film has been pushed forward. Even though the animation is stylized, we've incorporated Xsens into its production – mocap helps provide an accurate representation of the physics behind each character's movements. The animators can then work on top of this data. The teaser is now available and made entirely using UE4," said Uzair.
"The more we use Xsens, the more we want to apply it to projects with greater complexity. We see Xsens becoming a critical part of the way we produce content in the future," continued Uzair.
Watch the teaser for 3rd World Studios upcoming production here:
MTw Awinda
For more information about the MTw Awinda, click the button below.