Located in the Gippsland region of Victoria, Australia, Gippsland Tech School allows secondary school (7th-12th grade) students from the Latrobe LGA access to new technologies and potential new career paths. The facility is partnered with traditional schools in the region, with over 5,000 students attending the facility for specialized programs involving cutting-edge gadgets and technology.
At Gippsland Tech School, students can experience virtual and augmented reality, robotics programming, drones, and modern medical technology, among others. Thanks to the Xsens MVN inertial motion capture suit, visiting students can also get a hands-on education in mocap, donning the sensor-laden suit and seeing their actions come to life on a screen.
The Xsens technology is used at Gippsland Tech School to showcase its use in industries such as sports science and education, letting students use the actual, advanced technology that they could encounter in a work setting. Xsens partner in Australia Tracklab has been working with Gippsland Tech School to include Xsens technology in their educational program. For the school, the ease of use was a key consideration in choosing Xsens over competing mocap options—and the students love it.
Suiting up
Gippsland Tech School was born from a Victorian state government initiative to highlight STEAM technology for secondary students who might be considering unique new kinds of career options. It also allows local universities and industry members to come in and use the technology as needed for research projects and testing.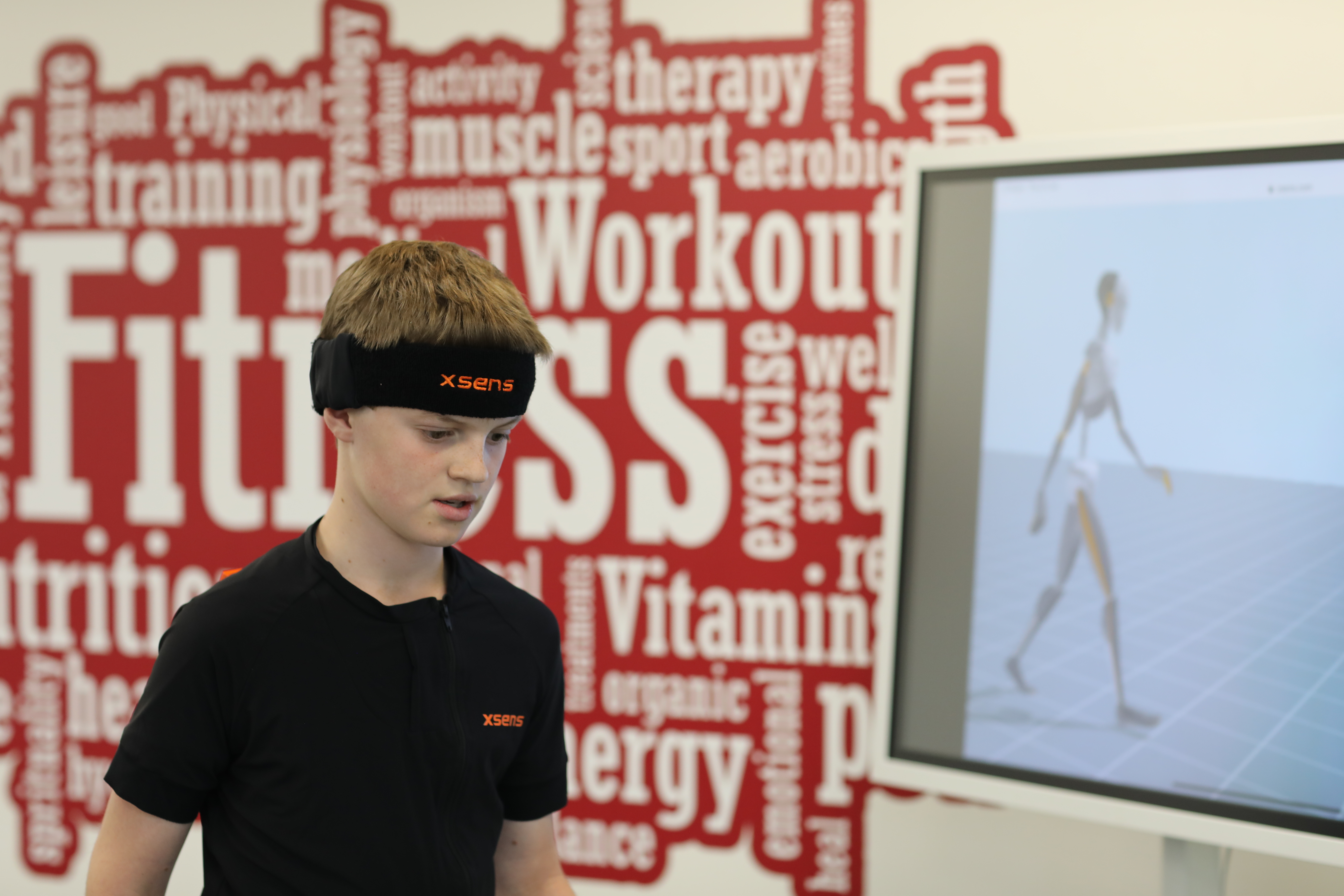 With all sorts of aforementioned devices available for students to use, Gippsland Tech School is a very unique destination in the region. "It's an interesting facility to describe, and people that live locally are interested in how we are including new and emerging technologies in secondary school programs," admits teacher Jessica Cook, whose background is in physiotherapy.
Cook researched motion capture technology for months, including consulting with local industries and universities. She ultimately decided that an inertial mocap system would be most effective not only within the Gippsland Tech School facility, but also externally. "I looked at lots of different options, and the Xsens Awinda system was the best one that suited our needs to be able to show secondary students how motion capture is used in different industries," she says.
"The portability was a big factor," she continues. "The fact that we could easily swap students allowed more students a chance to experience the system. We can use it in different spaces, and we can take it out to schools and to people who are working in that space. The accuracy was also amazing, and the software was user-friendly and easy to demonstrate to a class."
"It blows their minds"
Currently, students use the Xsens MVN motion capture suit in a sports science capacity, including for biomechanical analysis. They'll slip on the suit, perform movements from sports that they play or aerial flips, for example, and then analyze the movement in detail. Younger students, Cook says, are more drawn to how the motion capture technology can be used for animation, especially in video games.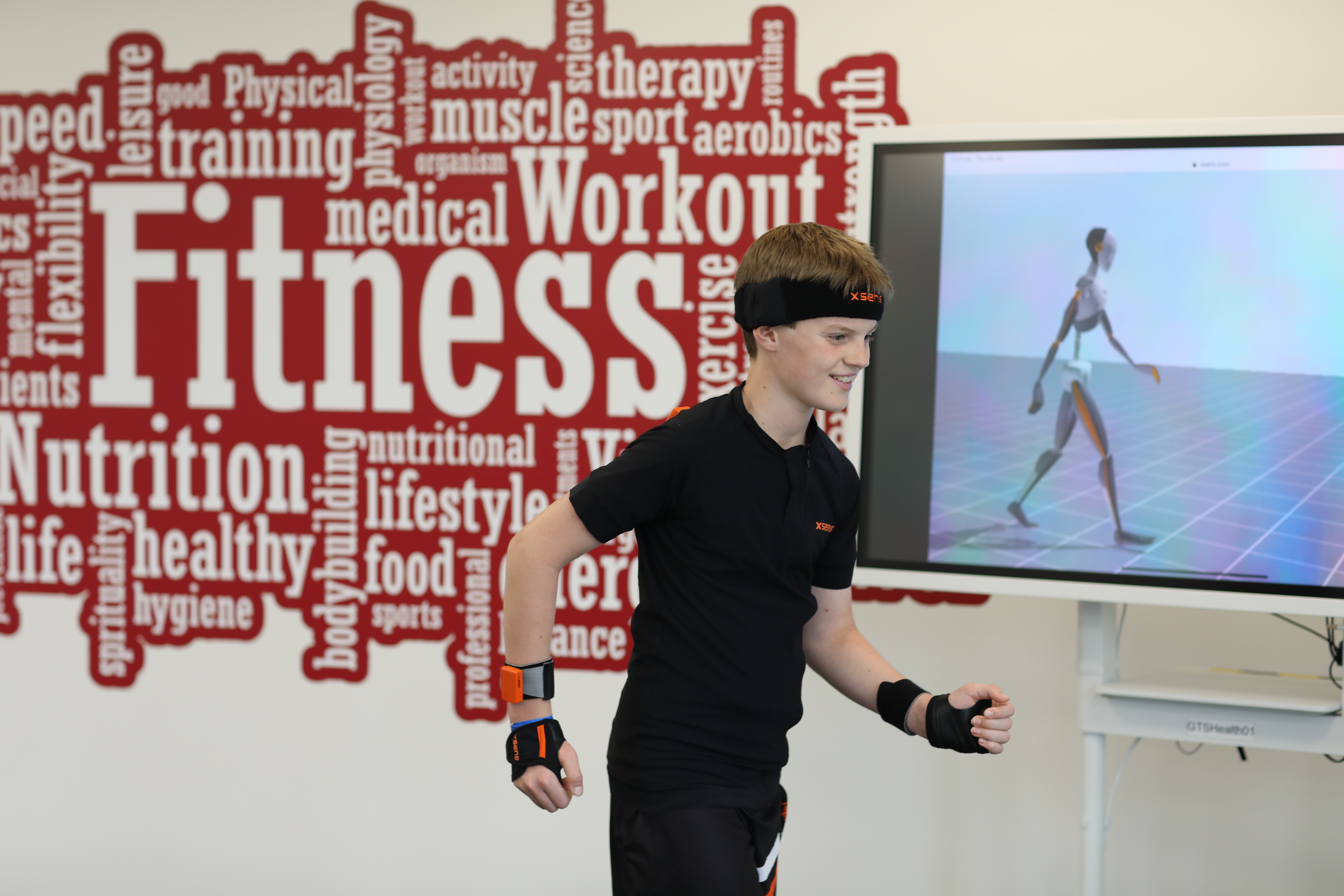 "It blows their minds. They love the Xsens suits," she says. "It's one of our most important pieces of technology. Our facility is modern and new and it's an inspiring space, but the suits are one of the things that really blow people away."
"When you can see all of the applications for it and show them how you can capture motion and put it onto an animated character… it's incredible technology," Cook adds. "The students love it: they love getting into the suit and they love seeing real-time capture on our smartboards."
The Gippsland Tech School staff have built their capacity in the use of the system and they have been adapting their skill sets to incorporate the technology in every-day programs. Between the full MVN suit and the Xsens Awinda sensor straps, the school has been able to easily get students involved, let them experience the technology, and then quickly switch to another student without lengthy delays or interruptions.
"The fabric and the quality of the suit and the straps—is fantastic," she says. "And the software, just being able to see the avatar in real-time, it's seamless. We've never had any interruptions or delays. The suit itself and the Awinda system, the straps have been perfect for what we need it for, because students don't have to get changed. We can quickly get someone in and out of the suit."
Leading the way
Gippsland Tech School has even bigger plans for the Xsens system. The school recently acquired a second Xsens suit and will be able to integrate a second avatar into student demos. Additionally, a nearby university has expressed interest in using the suit for an upcoming physiotherapy program, while a local hospital is keen on using Xsens for gait analysis.
Alongside increased research and industry interest in the facility and its capabilities, Gippsland Tech School will continue its focus on introducing curious minds to the latest technology, pointing the way towards new and exciting careers that could harness such devices—including the Xsens inertial motion capture system.
"Our aim is to hopefully inspire students and expose them to cutting edge technology used in different industries," says Cook. "If they've got an interest in using any of the technologies we've got here, then we can show them the pathways to continue their learning and possibly make a career out of it."


MVN Analyze software trial request
You can request a 15 day trial for the MVN Analyze software by clicking on the link below.