Stuttgart-based studio, Unexpected, is a post-production powerhouse that boasts CG work for globally recognized brands—this includes advertisements for Audi, Huawei, and Hyundai. With post work for several car commercials already in motion, as well as preparations for a fashion-industry project using mo-cap, the studio needed to build an efficient WFH pipeline. Unexpected's industry ties to production houses in China gave the studio prior warning to quickly fire up their remote working capabilities. Taking this initiative has allowed the studio to transition fast and complete ongoing projects seamlessly at home, with new projects already underway.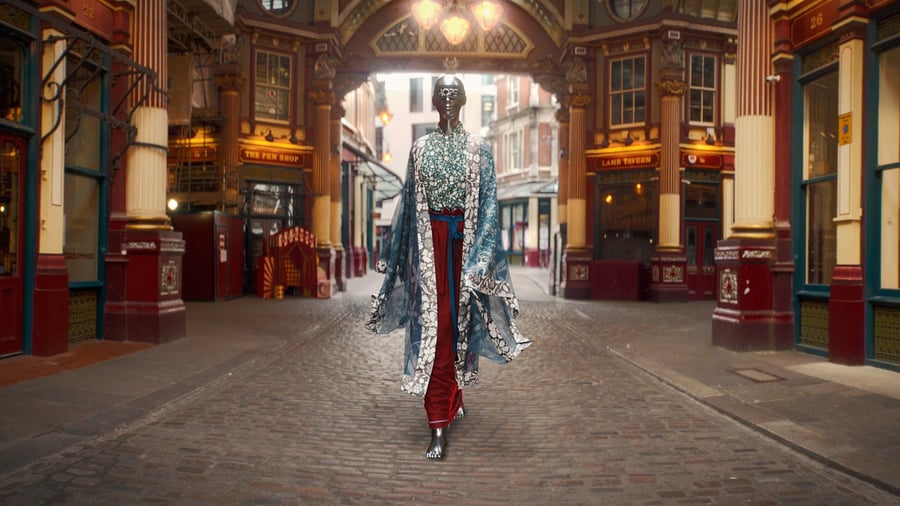 Unexpected's Managing Director, Alexander Kiesl, has provided us with his HomeCap experiences, shedding light on his company's transition, and suggesting some tips and tricks for setting up Xsens and running a studio remotely.
Capture the same data at home
Having used Xsens frequently in the Unexpected office space, Alexander and his team are well versed with the system's functionalities. Informed by the provided Xsens tutorials, studios that are new to home setups can get up and running quickly and easily. Its versatility, in particular, made home operation incredibly simple for Unexpected.
"Xsens already provide great tutorials that guide you through the process step by step. That's one of the key benefits of the Xsens mo-cap system: it's easy to use and portable. I brought one of the systems home to capture motion whenever I want. It provides unbelievable freedom and is a huge advantage in these crazy times."
"So far, our workflow has remained the same, we haven't had to make any major adjustments."
Making use of your home space
Whether you're living alone or with others, already existing features—such as hands-off mode—make recording body motion simple. And as Alexander found, there's even room to get the whole family involved...
"I can capture movements solo using the "hands-off" mode, but there's always the chance to pull family members into the motion capture game too. I recently asked my 11-year-old daughter to be my recording operator. In the end, she began giving me instructions while looking at the Xsens character and said that my movements were not strong enough or sometimes exaggerated. It's actually fun!"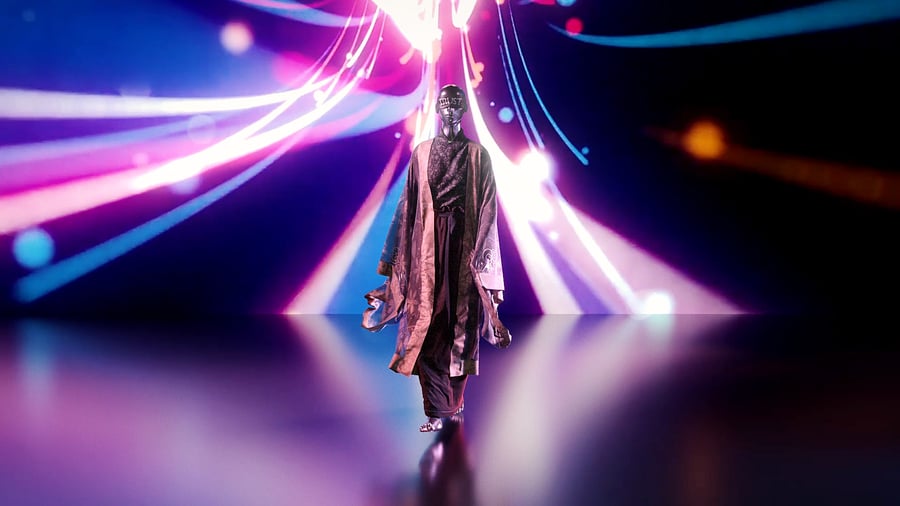 Staying connected with your colleagues
All of the tools we use in our personal life for online communication, such as direct messaging, email, and video chat, can easily become sufficient replacements for in-person conversations. Alex has found that his studio has transitioned to digital communication effortlessly, despite having his own reservations at the start.
"Working from home definitely improves your typing skills, as most of our conversations happen via Skype and Chats. I'm a big fan of direct communication, walking around, talking about ideas, and to our artists, so I wasn't super keen for a home-based office in the beginning. But I have to say, I've completely changed my mind now, it works!"
"I still miss the creative face-to-face (non-digital) exchange, but we have lots of video calls to make up for it. Sometimes we stay on video chat for hours—especially during nightshifts—so we can have a substantial verbal exchange. You have to come up with new approaches and solutions. But there's a strange "positive" side effect to it. We got ripped out of our regular way of working, it sped up the digitalization of our modern workplace and—especially within the creative field—forced us to re-think project strategy."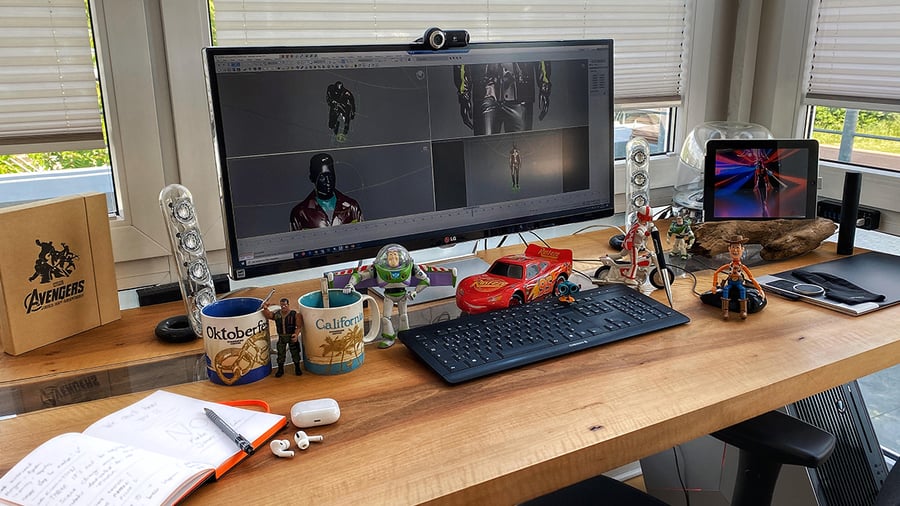 Inspiring others
Transitioning from a large post-production studio to a WFH setup is no easy feat. It requires a strong resolve and an open-minded approach to new technological solutions. However, in pressing times, Alex feels there's still good reason to stay positive.
"As an owner of a studio myself, I understand the feelings of uncertainty. I know how it feels when you've just won a big job and it all of a sudden gets canceled due to COVID19... believe me, this is an unprecedented, emotional rollercoaster ride. But it's not a local phenomenon it's worldwide. I think this will bring the world closer again as we all have to find a way to work together and overcome this pandemic. At Unexpected, we try to stay positive as digital work becomes even more important."