As one of the rising AAA metaverses, Yabal is the perfect example of how motion capture technology is becoming critical to the future of live entertainment.
Yabal is a metaverse specifically created for live entertainment and its current focus is to deliver weekly live concerts. Users are immersed in a 3D virtual world where they can attend these shows, setting a new bar for artists and their performances.
Movella's Xsens Animate motion capture technology empowers Yabal to deliver seamless interaction between physical and virtual worlds, providing the highest quality experience to their users.
The importance of motion tracking and capture
Leading the way on the journey to becoming the gamified and interoperable high-fidelity metaverse for live entertainment is Dominik Faber, Yabal's Founder. Dominik recognized the importance of excellent motion tracking and capturing to enable artists to create authentic, intimate in-game live shows, which led to the discovery of Xsens and their array of Xsens motion capture products.
The main reason the team decided to adopt and implement Xsens technology was the overall data quality it provided and how it went above and beyond its competitors' capabilities. Dominik says, "we saw the VR headset market was crashing and started investigating screen-based virtual environments to develop and create performances. We found Xsens to have excellent positional tracking with stellar graphics and no magnetic interference. It was a much better, more reliable suit than the others."
Thanks to the capabilities of Xsens motion capture technology, Yabal has delivered a vast variety of live shows and with its infinite scalability, this number is set to increase. Currently in pre-series A, the team's next steps are to expand its presence globally and fully embed Xsens technology within its framework and infrastructure.
Getting up close and personal
Virtual environments provide a new level of intimacy around artist engagement, something that's unattainable in the physical world. By capturing authentic facial movements with a device as simple as an iPhone, and realistic body movements with the Xsens suit and displaying these in real-time, the user experience is elevated and makes individuals feel much closer to the artist. The goal here is to combine entertaining live shows with engaging gameplay.
This is why magnetic interference is important. Magnetic interference happens around vital equipment, such as speakers, and distorts the animation. This distortion removes this newly created level of intimacy and ruins the immersive experience. Sadly, this is prevalent in many pieces of motion capture technology, and Movella is the only inertial motion capture company that has managed to overcome this.
Furthermore, this is why the reliability of the suit is essential. With live performances and real-time entertainment, there is no luxury of time. Creators and performers can't wait for debugging so the technology needs to be reliable and work first-time. When the technology is unreliable, as with magnetic interference, the immersive, intimate nature of the experience is ruined, and there is a risk of reputational damage, leading to a loss of audience going forwards.
When discussing the process for performances, Dominik explains how there is no blueprint, and every show is a different, fun, creative, and–at times–experimental process. Nothing is ever pre-recorded. Live means live.
Reflecting on some of his favorite performances Dominik comments, "one of our first-ever shows was with Aetna, an upcoming German band consisting of two people playing live synthesizers and drums. We created their avatars and, using Xsens motion capture suits, they delivered a virtual, real-time live performance. The reception and reaction from the fans were fantastic.
"Another great performance was from European DJ, Hugel, in the midst of the pandemic. It was his birthday and all his previous plans fell through. At short notice, we were able to organize a globally accessible performance and he was over the moon to be able to play to, and interact with, his fans."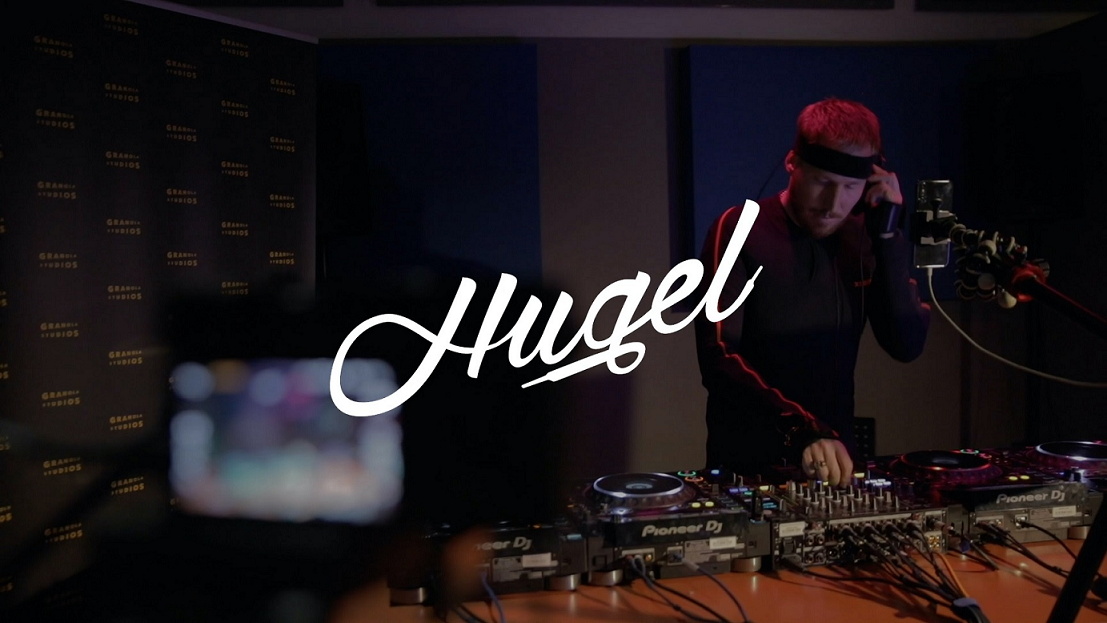 Creating the future, today
It's clear to see that the metaverse will be a fundamental part of humanity's future. From social interactions to education applications and the entertainment industry, the metaverse and rise of companies such as Movella and Yabal working collaboratively will completely disrupt and re-engineer the world as we know it.
With Movella already being a leading innovator within the motion tracking industry, combined with the possibilities of multiple metaverses and the Unreal Engine, this boundary-pushing company has already begun its journey to becoming an intrinsic component for success in the metaverse.
Xsens MVN Animate
Actor Capture used Xsens MVN Animate as their solution. It enables you to mocap anywhere, at any time. Want to know what we can do for you? Get in touch!

Request a quote
Experience the quality of Xsens' Motion Capture data
Are you actively looking for a motion capture system and want to compare data? Download Xsens motion capture data files to convince you about the quality of our data.

Download MVN Data Files