What other developer spends years crafting an experience that lets you paraglide from a helicopter, grapple hook onto an oil refinery, destroy absolutely everything in sight, and then wander off to attach rockets to sheep? Not many – but at least we have Avalanche Studios fighting the good fight.
Boasting over a decade of independent game development, Avalanche Studios has been building up a solid credit list over the years, featuring the ever-popular Just Cause series and petrol-guzzling open-world shoot-em-ups like Mad Max.
Comprised of AAA project veterans, Avalanche has made a name for itself in the creation of huge, emergent open worlds. Due to the team's technical wizardry, they know how to create photorealistic terrain, characters and vehicles even within such dynamic and responsive environments – and how to instill their creations with realistic movement.
That is, of course, where Xsens MVN solutions come in handy.
Avalanche first began using MVN suits in the prototype and previs stage of animations for 2015's Mad Max. Alexander Damm, Animation Director at Avalanche, explains how this changed the game for the studio's animation process.
"It's quicker to get things going using Xsens MVN suits than it is taking the time to prepare and set up traditional optical tracking volumes," he begins. "You just put on the suit and you're good to go. It's very easy to operate – anyone could wear an MVN suit even with no prior mocap experience."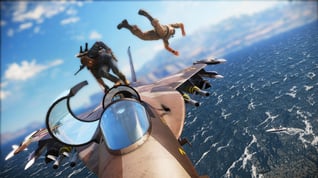 This ease of use has been keen at Avalanche. Any AAA game developer knows that the creation of a great game relies on flexibility, adaptability, and on-the-spot thinking. As Xsens setup took just five-ten minutes, it enabled the studio to think outside the box and make design changes on the fly. Xsens quickly became a go-to solution for the Avalanche team across the numerous challenges they faced…
Why use Xsens? Just because!
Following Mad Max, Avalanche chose to integrate Xsens MVN software into its pipeline beyond the prototyping stage. When the studio started work on the critical hit Just Cause 3, the team implemented Xsens' solutions on actual gameplay animation, providing true-to-life movement for both the civilian and enemy NPCs found around the tropical islands of Medici.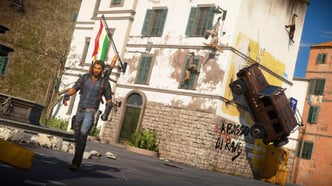 "Performance for Just Cause 3 could be completed in a very small room if we didn't have the space elsewhere," recalls Damm. "If you have a good calibration, you know what you're getting – and we knew what we were getting with Xsens!"
Thanks to this pairing of reliability and flexibility, Avalanche artists and animators could record actions at extremely short notice and deliver final animations later that same day, with little post-processing required. This meant a faster feedback loop and more iterations if they were required, resulting in better animation – and as a result, greater immersion – overall.
"Using previous systems, we'd have to stay away from rooms that could present interference on the mocap data, which could limit us sometimes," recalls Damm. "With Xsens MVN Animate 2018, however, the data was consistent wherever we were."
Post-haste post-processing
As an early beta tester of the new Xsens MVN software update, the team at Avalanche were one of the first to discover the benefits it brought to the studio.
"We were just amazed. The motion footage we captured when jumping around looked so much better, right away. The difference was like night and day. We very quickly recognized that we weren't getting anywhere near as much interference on our data, and that the animations were much more tightly aligned."

Alexander Damm
Since adopting Xsens MVN Animate 2018, Avalanche has successfully cut the time its developers spend in cleaning corrupted data by a stunning 50%. This means more time for optimising in-game animations, which results in a better defined, more believable game world for users to explore.
Thinking ahead
Avalanche was so impressed by the stability of Xsens MVN Animate 2018 that the team have since brought in an extra suit to help them develop future projects.
"Instead of spending a couple of hours fixing anomalies, Xsens enabled up to simply slap on a pose and export it into the game – it gives us consistent data quality wherever we are," says Damm. "This wouldn't have been possible in the past. But with the solution to magnetic interference, and the improved post-processing, Xsens MVN Animate 2018 is a game changer. It will speed up production at Avalanche, and certainly keep the costs down for us moving forward."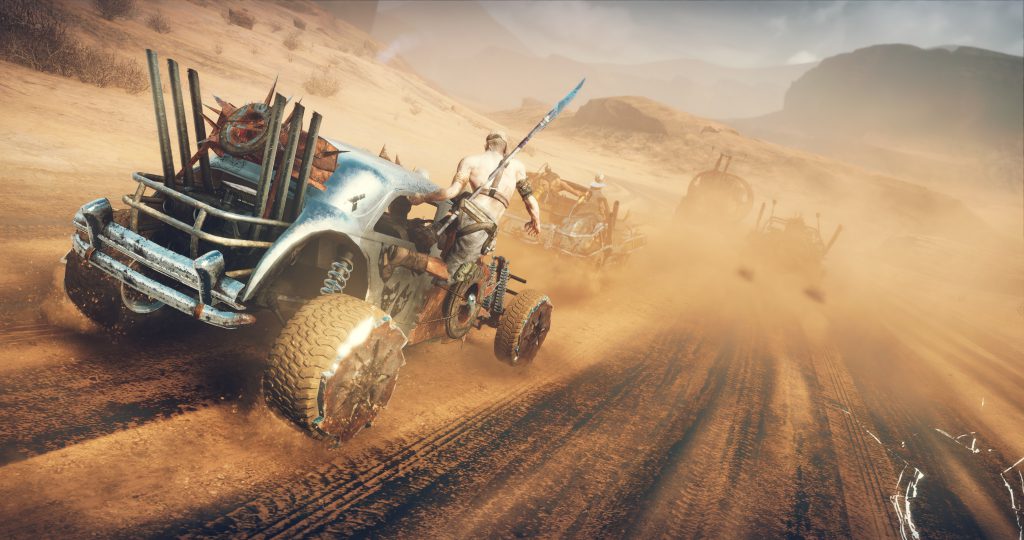 Are you interested in MVN Animate or having specific questions? Please click on the button below to contact us.