The infamous cityscape of central London had an unlikely visitor in EE's recent 5G ATL campaign: a towering virtual avatar of Rita Ora eclipsing the capital's tallest buildings. Or at least, that's how it appeared on the latest 5G Apple iPhone 12 displaying the AR activation.
To showcase the incredible bandwidth and speed of the EE 5G network and its performance on the iPhone 12, the mobile provider kitted out singer and performer, Rita Ora, in an Xsens suit suit and streamed the mocap data to power the movements of her digital avatar in real-time.
Building an authentic experience
To achieve this, Happy Finish built a replica model of London within the studio for Rita Ora to perform in. While wearing the Xsens suit, all of Rita's movements were tracked and processed within the MVN Animate inertial motion capture system before being transferred to the movements of the digital avatar. The final images were generated using the Unity engine and rendered in the cloud before being live-streamed directly across the 5G network to the lucky EE customer's Apple iPhone 12.
By viewing the real-time performance via her phone while standing on a high-rise rooftop, the young girl (EE customer) was able to see Rita Ora's digital counterpart perform in and around the real-life buildings, with the replica models corresponding exactly with the girl's viewpoint. This level of AR streaming is only made possible through the incredible advancements in 5G connectivity, utilizing cloud rendering and hosting in ways not seen before. This is made possible with the iPhone's next-gen interactions.
Watch the 'Behind the Tech' video for more insights: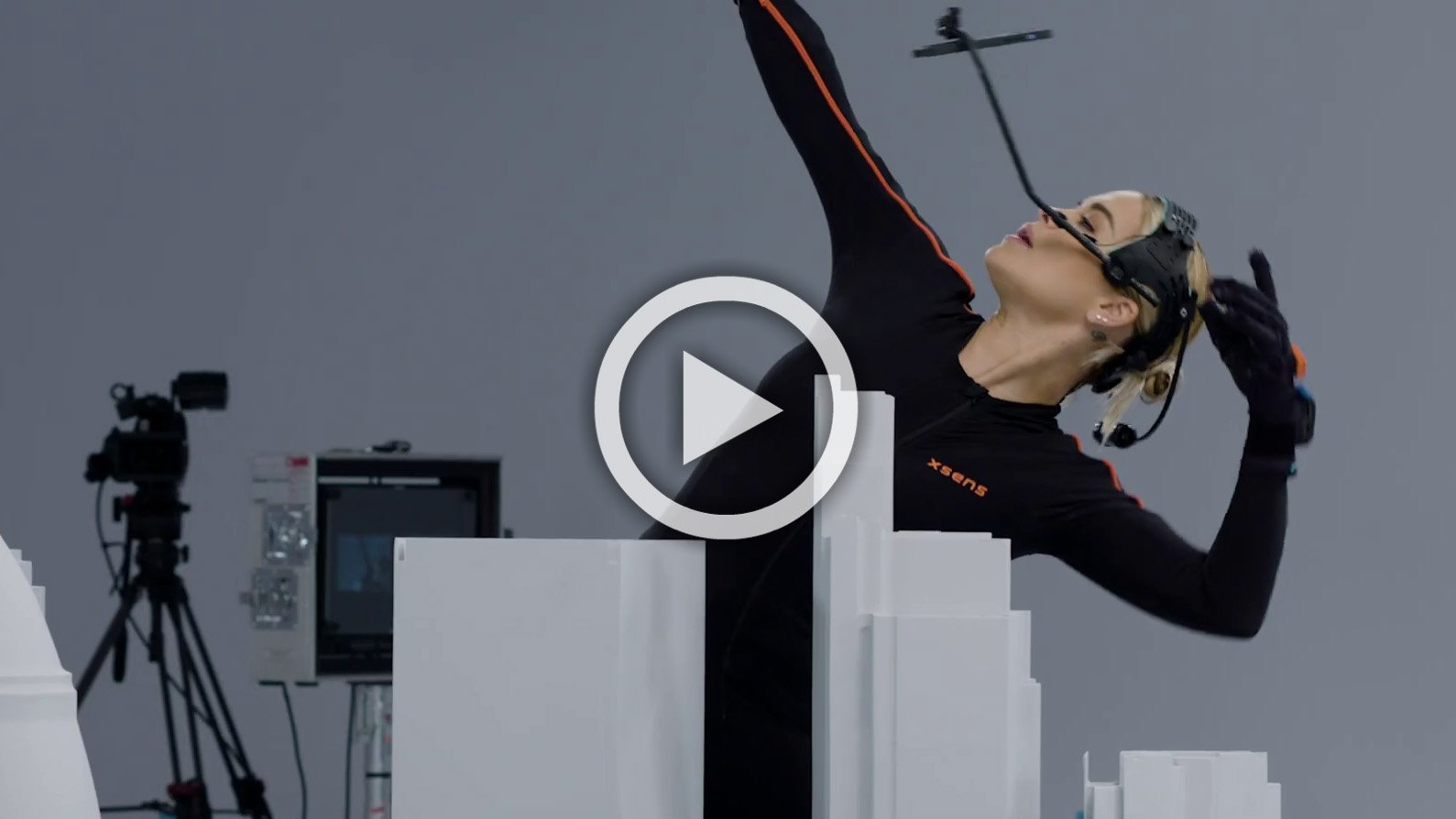 Sam Kemp, Products & Devices Technology Director at EE says: "5G plays a critical role in this ATL Campaign, it allows us to get all of the complex data surrounding Rita, out of the studio here, into the cloud for rendering, and finally back onto the rooftop in central London. It provides us with that uninterrupted and instantaneous connection, which is super important to make the AR experiences feel as real as possible."
Remco Sikkema, Global Marketing Communications Manager at Xsens adds: "With the advent of 5G networks and next-gen iPhone hardware, AR technology is set to boom, and with it, comes countless opportunities for the next generation of content creators. Xsens' contribution to this level of creativity is amazing and we're sure people will be blown away by this project and the many possibilities yet to come."
Dan Cheetham, Creative Technology Director, Happy Finish: "It's really pushing the boundaries of what's possible within augmented-reality – or AR."
5G offers content creators an exciting opportunity to utilize Xsens technology for a range of AR projects that can be streamed with high-speed 5G networks.
Xsens MVN Animate
Want to find out more about how Xsens MVN Animate can enhance your studio's pipeline?