In April 2020 we started with the build of a bigger office. Xsens now hosts around 120 people in the current building and including the expansion we will grow to 200. The new wing also includes a state-of-the-art production facility with a vibration-free foundation.
The new building will facilitate our rapid growth, make sure to check the Xsens careers page for all open vacancies.
This foundation was laid in June 2020 and to give you an idea of how this looks like, have a look at this image from June 2020: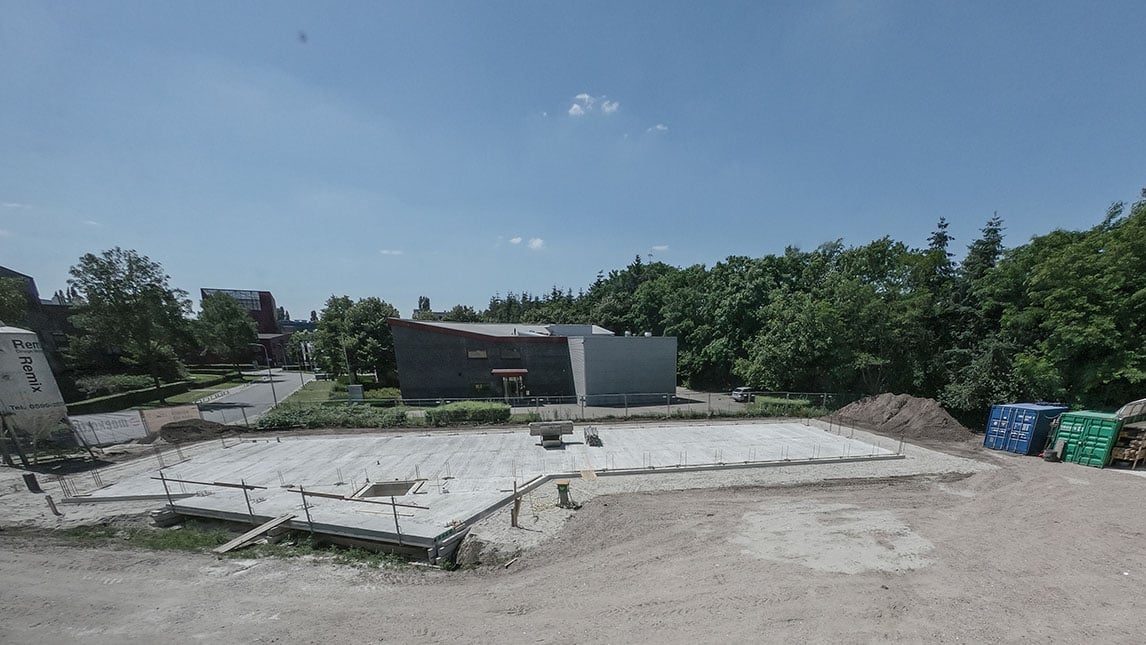 We are very excited about the new expansion. Here are some numbers to show you why we are so excited about our new building:
A growth to at least 200 people, a new production factory and spaces for start-ups
6 parking spaces for visitors (of which 4 charging points)
58 parking spaces (including 25 charging points) for staff
Covered and lockable bike shed for 20 e-bikes
Covered bike shed for 200 bikes
At the main entrance at least 3 bicycle parking spaces for visitors and courier services
Fast traffic (car) and slow traffic (bicycle and walkers) are separated as much as possible
Now, at the end of 2020, the build has progressed into a full building, being 'windproof' by Christmas, right before the holiday season. You can have a look at the status so far by checking out this time-lapse we made:
The plan is to open the new production factory in March 2021 to ensure the most optimal conditions for calibrating our own products, this new factory will replace the current production facilities. The new factory gives more room and will have it's own vibration-free foundation to house our state-of-the-art calibration robots.
Mid 2021 we expect to have an official opening of the full wing, hopefully with some in-person festivities. These festivities will take place in the new auditorium at the heart of the building.
The new building will be an interesting addition to our business park "Kennispark". It can become a central hub where we can organize events. Due to the open character of the building, these events can take place on multiple levels. The tech community at Kennispark is invited to make use of it. This way we can strengthen the link with the community here at Kennispark.
Xsens also invites start-ups that have a link with our technology to join and rent a space up to 50 m2, we would like to create a mini-campus feeling on our site, sparking innovation and collaboration. We will have favourable renting fees to accommodate our growing technology community.
We are eager to occupy the new building, in the end it should look like this: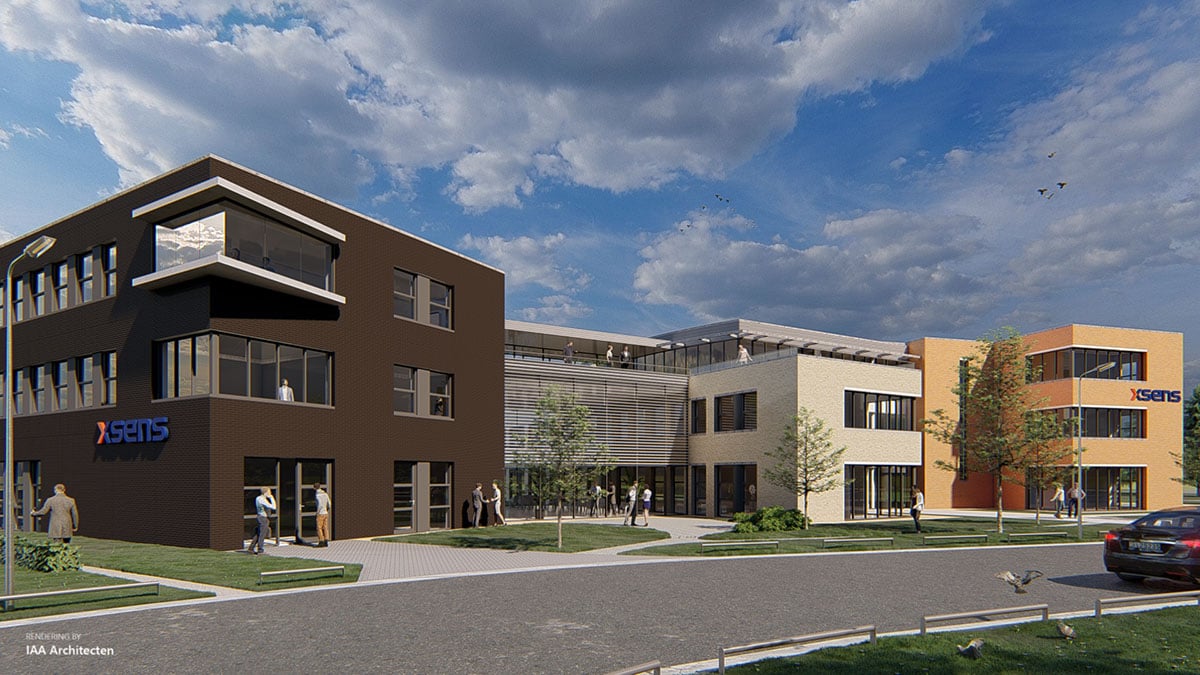 We hope to meet you in-person in our new building next year! If you would like to join Xsens in this state-of-the-art new building, have a look at our careers page for the latest vacancies.