It's been already a year ago since Xsens DOT was launched at CES 2020 in Las Vegas. In this blog, we will share all the exciting things that happened with DOT from the beginning.
We start with the launch of Xsens DOT, in January 2020. As Boele de Bie, General Manager at Xsens said: "Putting the same sensor fusion algorithm technology used in high-end motion tracking applications, such as 3D animation, into the hands of innovators and application developers, will be a game-changer for many. It promises to open new opportunities to apply this technology to a range of new human interface applications in the rapidly growing area of the Internet of Moving Things, IoMT". Read more about the launch here.


Software releases
We've been working hard on improving customer experience from the very beginning and launched three software updates during the first year, adding a lot of new features:


2020.1 release

For the first release, we made it possible to integrate Xsens DOT with any device that supports BLE 5.0, independent of the operating system. We also launched an Xsens DOT app for iOS. Xsens DOT firmware received additional features including payload optimization and heading reset.

2020.2 release
This was a big release! We launched a synchronization feature to allow no additional processing as all sensors synchronized to a common time base. The Recording mode, being a popular request from many people, enables application developing in environments where connecting sensors cannot be possible all the time (like swimming). Heading orientation allows fully alignment of the sensors in your system. We also launched Xsens DOT Data Exporter - an optional app for exporting the recording files to PC or Mac. It works just faster than to do it over Bluetooth. Learn more about the features here.

2020.4 release
With the latest release of year 2020, we improved the synchronization feature and magnetic field mapping process to begin with. To provide even more application scenarios, we've also added a new sensor fusion filter profile. We added a button callback to the DOT sensors to let your app users the possibility of controlling their session without even the use of any additional device. Lastly, we added a Received Signal Strength Indicator (RSSI). This let's you know how well your mobile device can receive signals from DOT sensors. To learn more, read the Xsens DOT release notes.
(Online) events and webinars
Next to CES, you could also visit our booth at the Wearable Technology Show in London that took place in March. Well, after these two events, we had to switch to online. And so we did, by organizing webinars. Check out an overview of the webinars we hosted for Xsens DOT last year:
1. Inspiration for Innovation: Xsens DOT Wearable Sensor Platform for Health, Sports, and Biotech
During this webinar we:
Talked about Xsens DOT

Showed Industry Application Examples

Demonstrated Xsens DOT features


Answered your questions
Check out the recorded version here.


2. Sensory Motion Tracking - The Future of Human Digital Interaction
In this webinar, we discussed sensory motion tracking and the possibilities this technology provides for entrepreneurs and innovators to transform their own industries. Want to learn more about how it can help make your dream a reality? Check out the recorded version here.


3. Live Q&A session with the Xsens DOT product expert
Alessandro Bonfiglio, our Xsens DOT product expert, talked about the Xsens DOT 2020.2 release. He also answered a lot of questions from the attendees. Check out the recorded version here.


4. Wearable Technology in Education
We've created a teaching curriculum that has been developed under the syllabus of the Australian Tertiary Admission Rank (ATAR). It helps achieve many educational outcomes across Biomechanics, Sports Science, and STEM-based subjects. The curriculum utilizes Xsens DOT wearable development platform and available for education and research professionals to use in their research or integrate into educational programs. It allows a robust educational framework to provide students with a real-life feel for a STEM career.
Check out the webinar recording here and learn more about wearable technology in education and the Xsens DOT educational curriculum.


5. What's new (software update)
In this webinar, we introduced the Xsens DOT 2020.4 release and answered a lot of attendees' questions. Check out the recorded version here.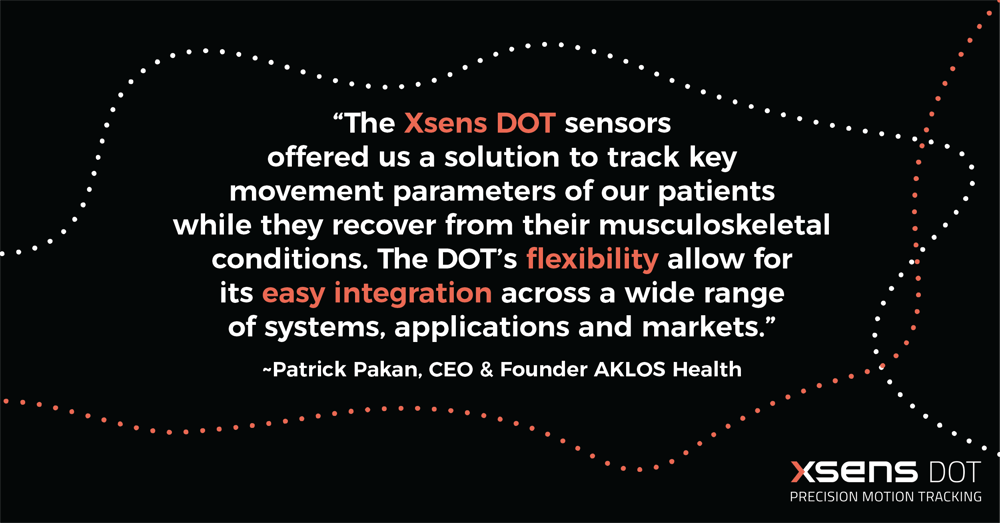 Adhesive Patches
To make the application of Xsens DOT sensors as seamless as possible we launched a new attachment solution - Xsens DOT adhesive patches. They are medical graded double-sided transparent polyethylene patches. Patches available in the Xsens DOT shop.
You can buy the patches here.


Behind the scenes
The work of many people of Xsens across different teams and locations has brought Xsens DOT to life. What they do every day influences the product and our customer experience. During the year, we had several talks with the people behind Xsens DOT. Read more about it here.
Powered by Xsens DOT - KineXYZ app
We support and actively spread interesting applications built with the Xsens DOT development platform. Now we're thrilled to introduce ORYX Movement Solutions - one of the pioneers working with the Xsens DOT. To inspire our current and future customers and offer the opportunity to get to know our platform rapidly, we share the results of their work - the KineXYZ app. With this app, you can focus on developing your own application without investing a lot of time in building specialist knowledge in kinematic modeling. KineXYZ will help you built a biomechanical model in just minutes: it's a kick-start for developing with Xsens DOT. Interested to see how it works or download the KineYXZ app? Read more about it here.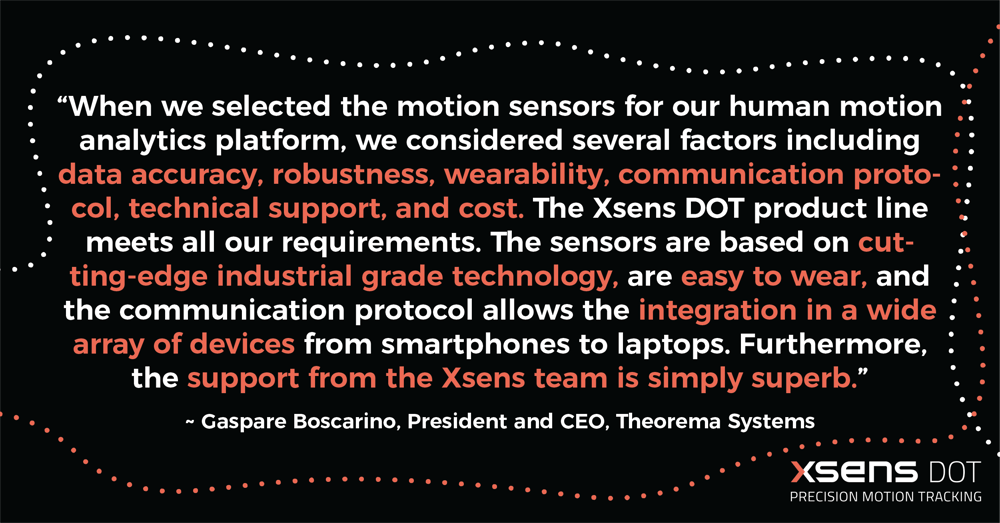 Knowledge Base
Knowledge base (FAQ)
In our knowledge base, you can learn more about Xsens DOT, features and news updates, app development, find certifications and changelogs, and known troubleshooting. You can visit our knowledge base here.


Community Forum
Xsens DOT helps you with highly accurate motion tracking data to develop your own application. This motion tracking data can be used for multiple purposes. Do you need some more guidance for the usage of Xsens DOT? Feel free to ask for our advice! We are more than happy to help you figure out how you can use Xsens DOT in the best way possible or how you can develop your own application with Xsens DOT. The purpose of the forum is to make Xsens customers more successful by providinga platform to exchange information. Visit our Community Forum here.
Tutorials: How To Start Building Your Application With Xsens DOT
Xsens DOT is flexible and easy to integrate with any device, providing a short time to market when building a commercial application. Do you immediately want to start building your application? Xsens offers you the Xsens DOT set. This set contains a charging case with 5 sensors and a micro USB charging cable. Additionally, you will get full access to our software package, documentation and support. The software package includes the Xsens DOT App, the Xsens DOT Server, the Xsens DOT Data Exporter, and the Xsens DOT SDK. Our Product Expert, Alessandro Bonfiglio, has made the Xsens DOT Unboxing video for you to watch, so you can see what's in the box. Check out the Xsens DOT unboxing video here.
For starting with Xsens DOT, you should download the Xsens DOT App. This app can easily be download for Windows and iOS. In the App tutorial, Alessandro explains everything you need to know on how to use the app. Download the Xsens DOT App here.
Read more on how to start building your application with Xsens DOT here.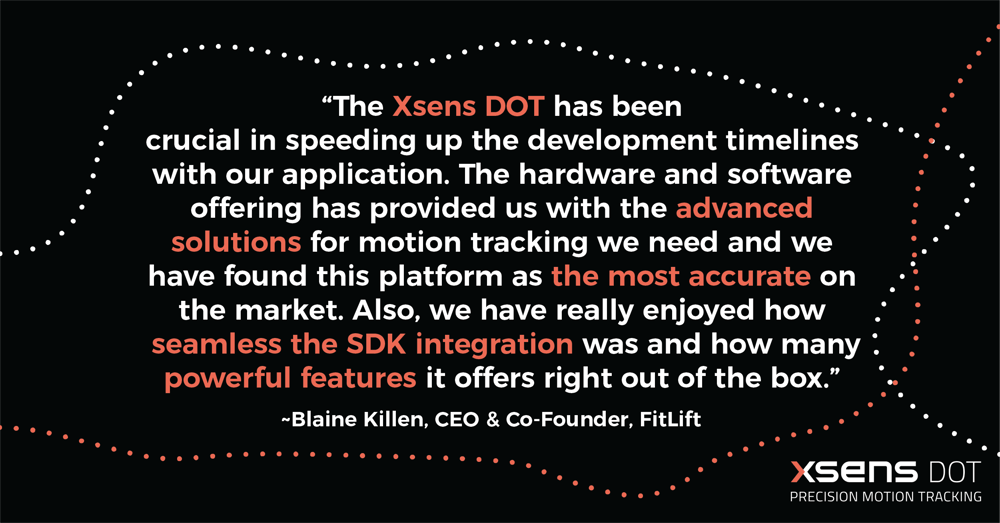 Educational Curriculum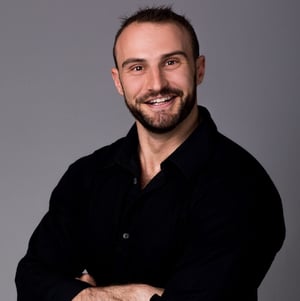 Wearable technology applications are only limited by the extent of our imagination. With this in mind, it was our intention to inspire a new generation of students to create the jobs of tomorrow, that no-one knows about today. To this end, we set about creating tools that would allow them to work directly with these technologies and give them a real-life feel for a Science, Technology, Engineering or Mathematics (STEM) career. Moreover, the ability to work hands-on with the technology can improve understanding. If students hear something, they forget it. If they see it, they remember it. If they do it, they understand it. We believe motion trackers offer a unique experience to learn lessons across a range of topics, including physical education, mathematics and the sciences. So, if you were looking for ways to make the learning process interesting, fun and application-oriented in STEM education. Consider adding the Xsens DOT to your curriculum. Importantly, you will give your students the opportunity to enhance their 21st-century skills. Read more about the blog written by Dr Jason Konrath and download the curriculum. Read more about it in our Wearable Technology in Education blog here.
Stay tuned
As you have read, a lot has happened in 2020 and we really look forward to what 2021 will bring us and our customers. Subscribe to our newsletter or follow Xsens DOT on social media to stay up to date, see our first customer cases and lot's more to come.