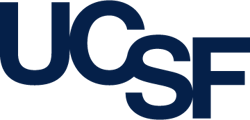 The University of California (UCSF) is one of North America's leading research institutes in improving ergonomic design. It works with a range of industries, pinpointing areas of biomechanical and cardiovascular strain in hotel room cleaners, for instance, or considering how gastroenterologists may be at risk of hand and elbow pain caused by intricate colonoscopy procedures.
Now, UCSF is starting to benefit from Xsens motion capture technology: the very same technology used by over 600 universities and research centers worldwide.
Using Xsens' MVN BIOMECH flexible mocap solutions, researchers can measure user experience of ergonomics design in normal, everyday work locations and routines, rather than having to create a simulation in the lab – which can skew results.
What's more, they can turn around data quickly and without fuss, meaning more results, better analysis, and deeper interpretation of findings.
Dr. Harris-Adamson, Assistant Professor in the Division of Occupational and Environmental Medicine:
"Xsens is changing the game. Instead of mocking up a work scenario in the laboratory, we're measuring information on actual workers while they're doing their jobs. That is a huge thing in this industry – it could truly revolutionize the way we approach ergonomic design in future.