The brains and brawn behind numerous in-game and cinematic fight scenes, Eric Jacobus hasn't slowed down. His studio, SuperAlloy, is bringing the action to digital characters across independent and commissioned projects at a fast pace, all while adjusting to social-distancing measures. With our #HomeCap campaign we want to provide tools and resources to motion capture in the home. Find out more about our it here.
Eric discusses how the dependence on remote-based work during this time has presented new challenges while also providing a great opportunity to review his workflow, infrastructure, and approach to work.


How are have you adapted your setup, pipeline, and space to continue performance capture while working remotely?
"We started SuperAlloy in 2018 with the intention of doing remote motion capture sessions and we've been streamlining that process ever since, so we were well prepared to take on the challenge of performing and delivering motion capture data remotely. We've been able to use this time to improve our pipeline."
"Almost all of our client interactions, even before COVID-19, were executed remotely. So we are set up to have clients direct performance remotely from the safety of their own homes and studios."
"For precautions, we have implemented social distancing protocols with staff and talent, regular cleaning of surfaces, equipment, and hardware, and gloves and masks are utilized by all people before, during, and after shoots. For scenes involving multiple performers, offsetting is already a common practice in performance capture. This allows the performers to still match timing while staying in a relative and safe distance from one another. Not mention that when I'm home doing mocap, I can fight myself!"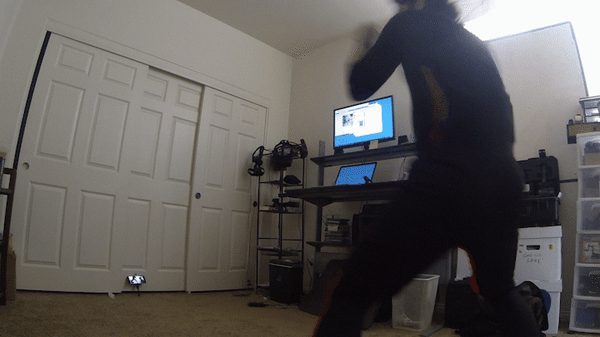 What challenges have come up and how have you overcome them?
"The primary challenge, as is the case with many studios right now, is figuring out a real-time production model. Streaming motion capture data over IP became a challenge when streaming doubled in March 2020 – compared to the same month in 2019 – and internet service providers have struggled to provide enough bandwidth for everybody, but we expect to overcome these problems. Since motion capture often requires bodies interacting, we have to take the proper precautions at our studio."
"We actually completed a shoot with Matt Workman, creator of Cine Tracer, recently and offset our actions so we didn't have to make physical contact."


What are you working on at the moment?
"We have two projects in development. The first is an action film, which is a collaboration with Matt Workman. We're shooting this one in realtime in the Unreal Engine. The other is a virtual production project called Chopper, a short thriller that takes place in the arctic, also done in realtime in Unreal. Both of these projects have teams of 6+ who are all distributed and working remotely. It's awesome seeing these things come together this way."
"After releasing our short film, Kung Fu vs. Zombies, we've started to position ourselves as a 3D content creation studio, our focus has been on adding virtual production to the process. The goal is to have a distributed team working on one project together. This has been a major infrastructure update for us as we've added more suits, built our stage out for greater versatility, and developed multiple ways to bring a traditional filmmaking experience into 3D."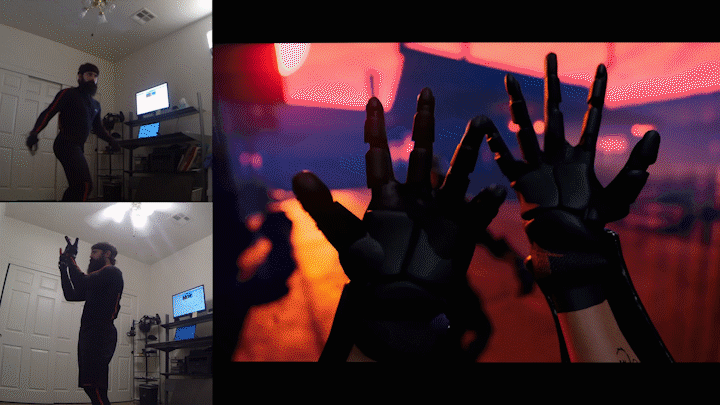 What would you suggest to anyone making the transition to home-working?
"Now is a great time to learn a new tool! If you're a filmmaker, try learning Unreal Engine or Unity. If you're a prop designer, learn how to make 3D assets in Blender or Maya. That's a marketable skill that will help you right now and outlast the pandemic."
#HomeCap
To find out more about all webinars, tips, cases, blogs, offers, tutorials and anything else we have in the #HomeCap campaign click here.