We were partners and sponsors of the team 1078 during the 4L Trophy 2020. This famous humanitarian rally leaves the South of France to reach the Moroccan desert across Spain, more than 6,000 kilometers covered from February 20 until March 1st!
The objective of the event is schooling Moroccan children.
There is a strong relationship that has been developed between the raid and different associations, for instance with the association "Enfant du désert" (children in the desert). This association has been created to encourage education for kids living in this poor region of Morocco. Also, our team created their own association to participate.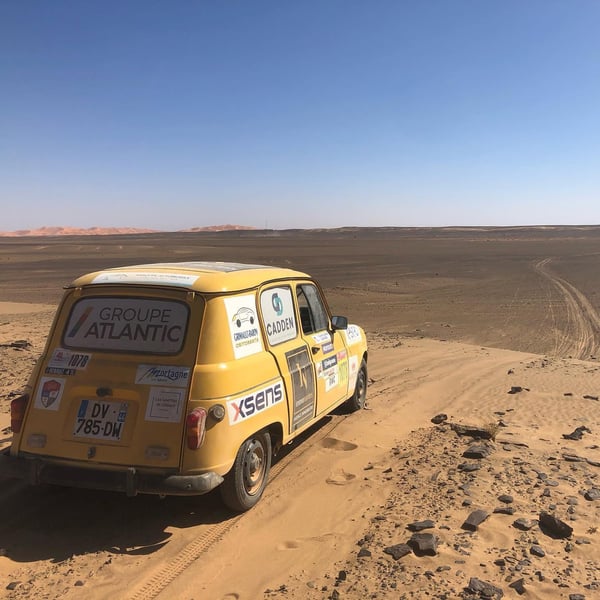 The Entr'aide et Raid Association
The students of the ESEO engineering school in France, Benjamin Jedrzejewski and Augustin de Froissard, presented the project to us. Their enthusiasm convinced us to help them realize this solidarity rally.
Benjamin is a student apprentice engineer at CADDEN, in Nantes. Augustin is also a student apprentice engineer at Thales, in Cholet.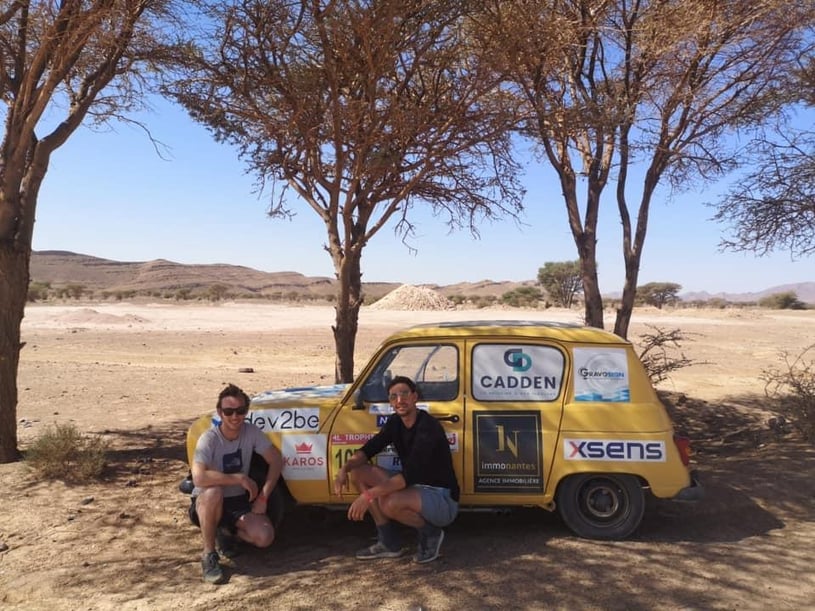 Solidarity with Desert Children
But what really counts, the heart of the project, is the donations made by the participants that is why each team aims at delivering around 50 kg of school supplies or sportswear. And these donations are not limited to school material. Indeed, during the 4L Trophy, thousands of objects are transported in the 4L's packed chests (medical and computer equipment, clothing, toys, etc.)
Each year, more than 50 tons of school supplies are brought in Morocco. One part is given to the Moroccan League for the Protection of Children and the other part is distributed in schools along the road in the desert.
And what's more, all 4L Trophy participants contribute to the construction of primary schools (already 30 in number), day-care centers, classrooms, facilities for disabled children, sanitary blocks, wells, etc. by giving monetary donation.
Benjamin and Augustin can be proud, they came 55th out of 1500 registered!
This project is in fully agreements with our values at Xsens and our desire to encourage solidarity.
Xsens MTi
During the rally they had an Xsens MTi on board to take measurements in the tough environment of desert heat and sandy surroundings. We will share this data soon.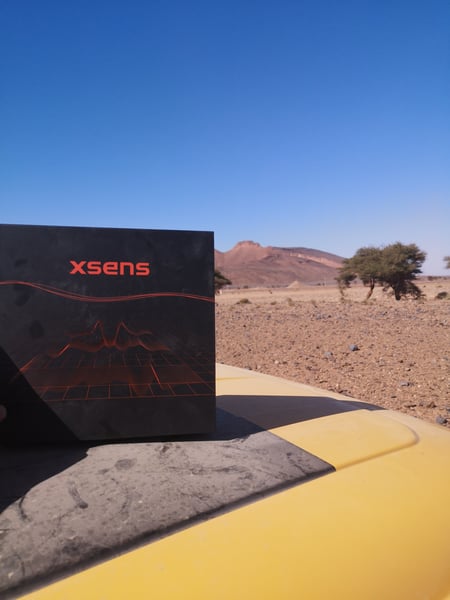 Download the free Whitepaper
Xsens has a free whitepaper available that explains the MTi System Architecture: "The Next Generation Xsens Motion Trackers for Industrial Applications".
It reveals in great detail what happens inside the orange box.
So in short it explains more on the:
MTi System Architecture
Applications
Algorithm Engine
MTi Portfolio
After submitting the form you will receive an email including a download link to the Whitepaper.