Alien Studio has been hard at work using Xsens motion capture technology to create a 3D body for Eva – a female avatar used by telecoms giant O2 in the Czech region. We spoke with some of the team from Alien Studio to find out more about their work on the project.
Alien Studio is an award-winning visual effects studio based in Slovakia with a special focus on 3D graphics, animation, and visual effects. Leaders in this area of the Slovak VFX industry, the studio is responsible for producing a number of successful advertising campaigns– including TV commercials for global brands such as ČSOB, O2 CZ and O2 SK, Dedoles, Heineken, Coca-Cola, Suzuki, and more. At present, we are producing the "robots" campaigns for O2.
Can you tell us a little bit about Eva and the project and how you came to work with Czech O2?
Working on Eva is actually our first cooperative project with Czech O2. They reached out to us because of our long history of creating and producing 3D animated TV spots for Slovak O2. We've created many Tv spots for them over the years – also using Xsens technology – including their most recent Xmas advert.
We were already familiar with the character of Eva as she is a popular female avatar used by O2 for their adverts in Eastern Europe. The character is usually outfitted with futuristic costumes, but for this particular project, they wanted us to create a whole new body for her in 3D without any practical effects.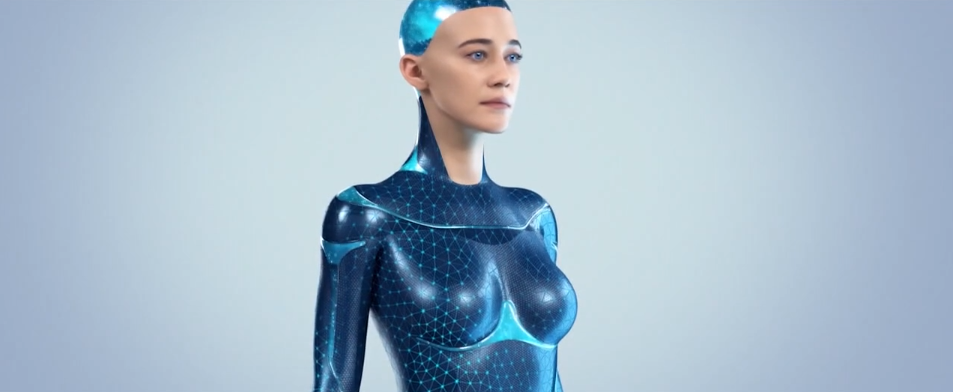 To do this, we had an actress with us on set and we were able to use Xsens motion capture technology to capture her body movements which would allow us to build a full model that we could design any way we liked. During the creative process, we were able to change the avatar's proportions, skin, and movements so she would act more smoothly.
What made you choose Xsens as your motion capture solution and how did it help?
We have used Xsens motion capture technology in the past to great effect – both for clients and for our own self-promotion – so it was the obvious choice when beginning work on Eva. Their MVN Animatesolution allowed us to easily process the movement data collected by the suit into something we could work with great precision and accuracy. To accompany the full-body recording, we also used the Xsens Glove in order to capture additional data. It was a little tricky to get the data we needed, but it all worked out in the end.
Watch the making of here:
What other software did you use to create the commercial? How did Xsens fit into your production pipeline?
In general, we use Autodesk's 3ds Max to create 3D animations and graphics when working on commercials. It also includes a character animation toolkit that allows us to easily import the motion capture data files we've collected using MVN Animate – the process is so simple to use!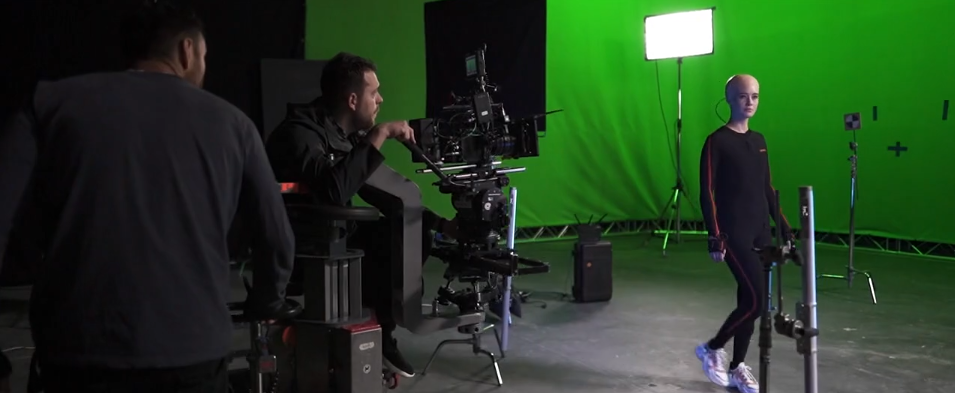 How have you maintained production during the 2020 pandemic?
We have been quite fortunate in that the pandemic has not significantly affected us in terms of production. As our usual schedule primarily consists of 3D work – with little to need for physical footage – we've been able to continue working for the most part. Although there has been a blanket ban on shooting and various other restrictive measures, we've actually seen an increase in demand for our services. Many clients have had to switch up their tactics and have sought a solution in 3D animated spots – which we are experts in!
Our team worked mostly from home, with only a few exceptions. Luckily, our work and equipment allowed us all to work remotely so the team was able to quickly adjust. Xsens also got in touch with us about their Homecap Campaign which was aimed at helping studios continue to work remotely. Although there were times during lockdown that required us to get motion capture footage. Since we were unable to send clients suits in the post, that meant we had to go record in our studio – under strict quarantine measures of course.
Are there any big upcoming projects in development for 2021?
We are currently hard at work on the next iteration of the Eva avatar for O2, which will also include a fully 3d version of her face this time. Apart from our usual day-to-day business, we are also currently developing our own VR game, Deadness, which will be available in Q3 2021 on steam VR.
Alien Studio used Xsens MVN Animate as their solution. It enables you to mocap anywhere, at anytime. Want to know what we can do for you? Get in touch!