The long jump is a technical sport with many parameters to take into account. This might not seem the case if you watch this in a stadium or on TV. There is so much more to it than just jumping very far.

Xsens and the FBK Games came up with a new idea to make the long jump more interesting for the audience, and also to inform the audience on the more technical insights of the jump. Together we approached former long jump world champion indoor Ignisious Gaisah if he would like to participate in this idea to innovate the sport. Ignisious agreed to do his official jumps in the Xsens motion capture suit to provide biomechanics data for live analysis right in the stadium.

Entertainment

The idea was to analyze Ignisious' movements, such as posture, air time, body segment angle, or center of mass right after the jump. The resulting 3D animations and collected data will be streamed to the big screen in the stadium during the games and verbally explained by an analyst. A novel way to teach and entertain the audience about the specifics of the long jump. Adding this live element to the long jump will make this sport even more interesting to watch and understand.
The setup
It is, of course, a challenge to do motion capture in a full stadium that is crowded with an audience, athletes, broadcasting equipment, and judges. You do not have much space around the sandbox to situate the motion capture equipment the most optimal way. Lucky for us, we got a space right next to the official judges and had enough range to capture the approach and the jump.

During the live analysis by the long jump analyst, the Xsens laptop streamed the MVN Analyze software to the big screen.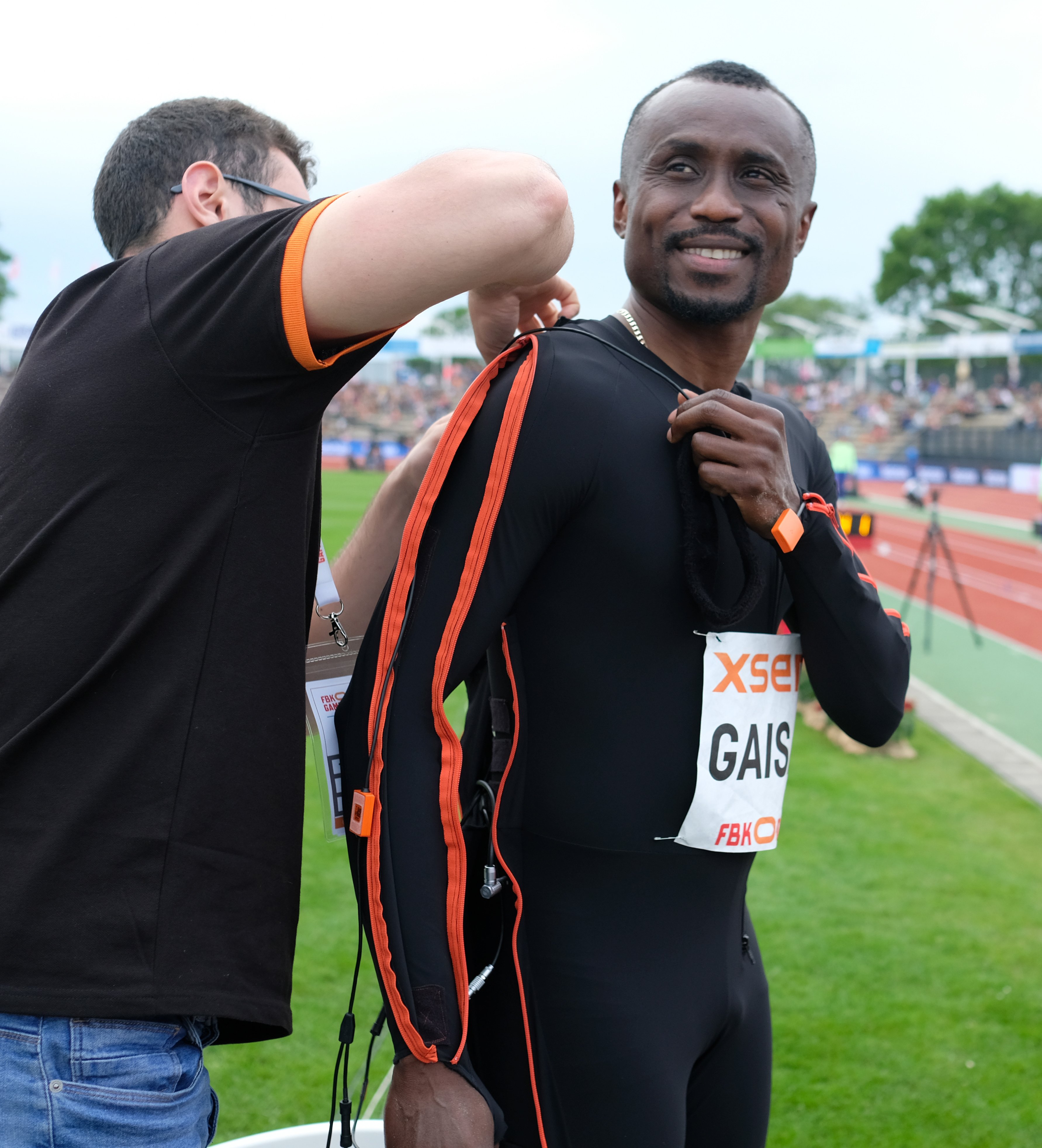 Data
The data recorded during the long jump is available to download.