Founded in 2005, NeocoreGames is an 80-strong team of independent developers based in Budapest. The studio has an impressive portfolio of games under its belt such as the King Arthur and Van Helsing series, combining programming, graphics, animation and music to bring each title to its best possible level of quality.
We caught up with NeocoreGames' Lead Technical Animator, Norbert Nagy, to discuss the summer release of Warhammer 40,000: Inquisitor – Martyr. Learn how Xsens MVN Animate motion capture technology helped bring the game's characters to life.
How did you get involved with Warhammer 40,000: Inquisitor?
I first got involved with technical support at NeocoreGames, which involved rigging and animation workflow, developing tools to speed up development processes for Warhammer 40,000: Inquisitor – Martyr and create better quality content. Xsens comes into use when we process motion capture data, applying it to the CGI characters that appear in cinematics.
How was the Xsens system used in production for Warhammer 40,000: Inquisitor?
We used the Xsens system in-house, meaning my colleagues got suited up and followed cinematic direction to perform the character moves. This included commando crawling, stealthy poses, crouching, jumps, arched full body movement and much more. Data was then re-targeted in Motion Builder, and with other scripts, these motions were applied to character rigs in Maya. Animators did a bit of correcting for the final movement, resulting in Warhammer 40,000: Inquisitor – Martyr cutscenes.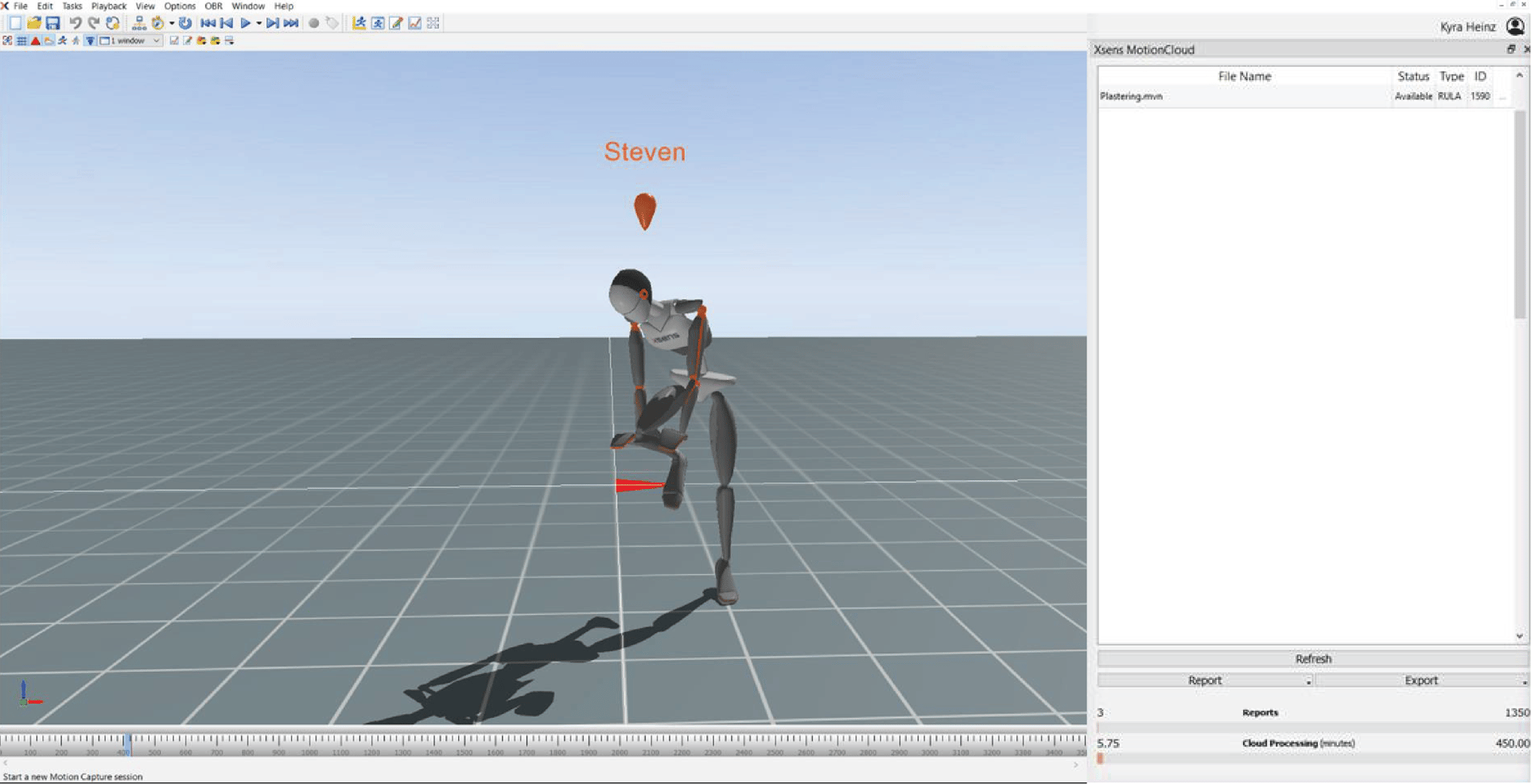 What were the main advantages of using Xsens, rather than another motion capture system?
Fixed movement seems less noisy, it's usable even with less cleaning. We save an average 2 working hours on animation when we use Xsens. Setup is easy. It's not tied to a place like with traditional motion capture studios. This proved especially useful in development for Warhammer 40,000: Inquisitor – Martyr.
What was your user experience like?
In my experience, Xsens is very easy to work with. It provides clear data from a hardware and software perspective. We saw relatively low interference errors in an environment heavily polluted by electric noise – overcoming one of the most long-standing challenges in the motion capture industry.
Xsens is also easy to integrate into other software, like MotionBuilder. The suit is comfortable and can be put on quickly, no matter your environment. The placement of sensors is well thought out, with speedy calibration. It's especially useful that you can save the attributes of an actor to be re-used later, whether on a future project or to adjust CGI mid-development.
What's next for NeocoreGames and Xsens?
For our next project, Xsens will probably be used to create both cinematics and in-game movement, but I can't reveal any more details yet! It's safe to say that we're eager to use Xsens in the future, as it was a really effective solution.